carmen [bizet]
[08/2017]
conductor | LIBOR ONDRAS
fight choreographer | NICK GISONDE
scenic designer | CLAIRE BOUWKAMP
costume designer | RYANN CORBETT
lighting designer | ALICE TRENT
photographer | ERIN ELIZABETH PHOTOGRAPHY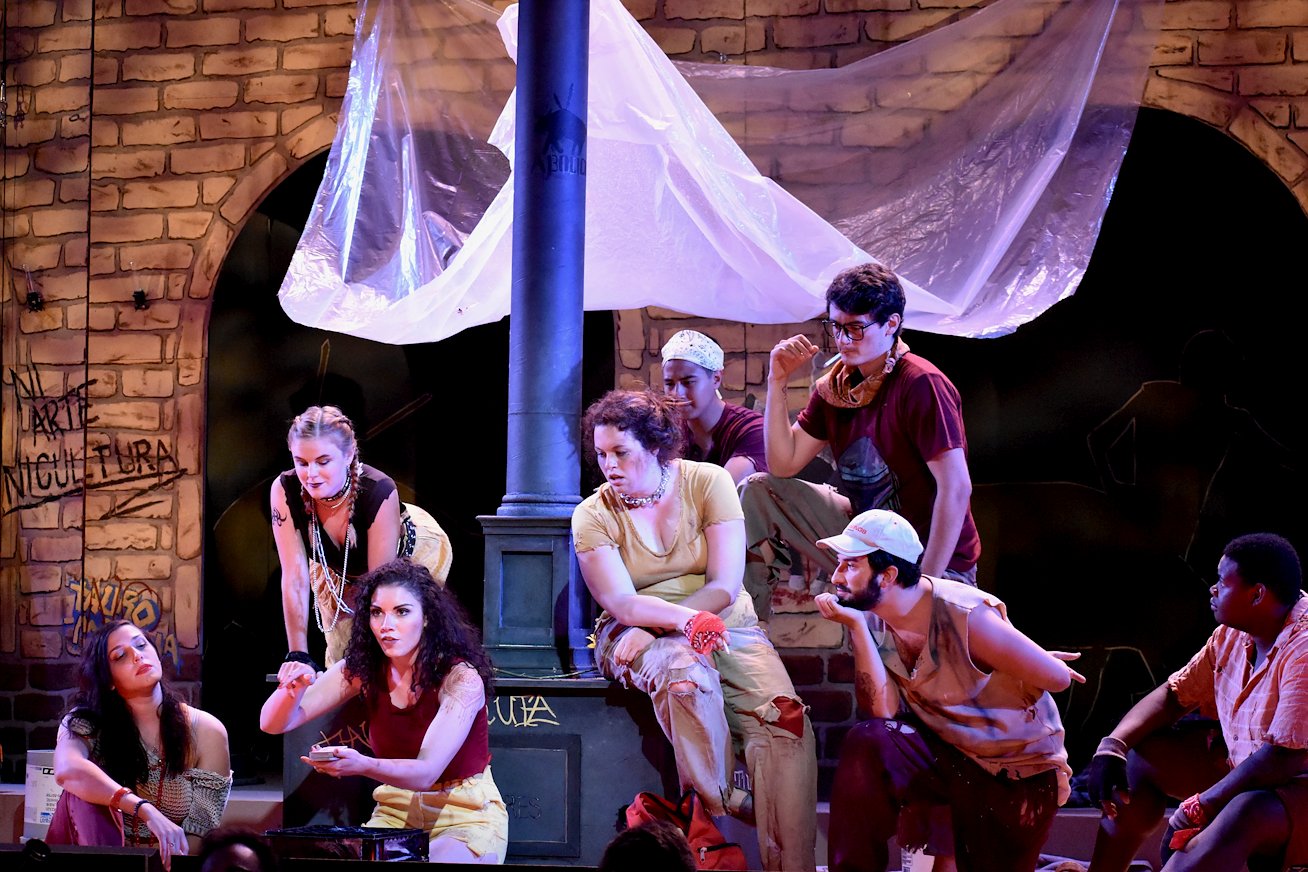 Carmen and her band of Bohemians are animal rights activists who live in an Occupy movement-like tent outside the bullring in today's Seville.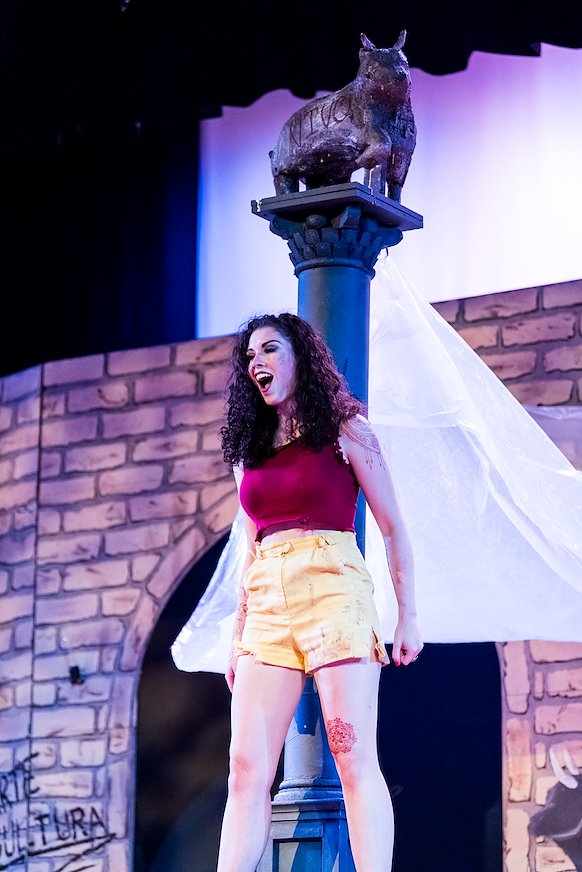 Carmen (Brennan Martinez) is the leaders of the protestors, a band which includes…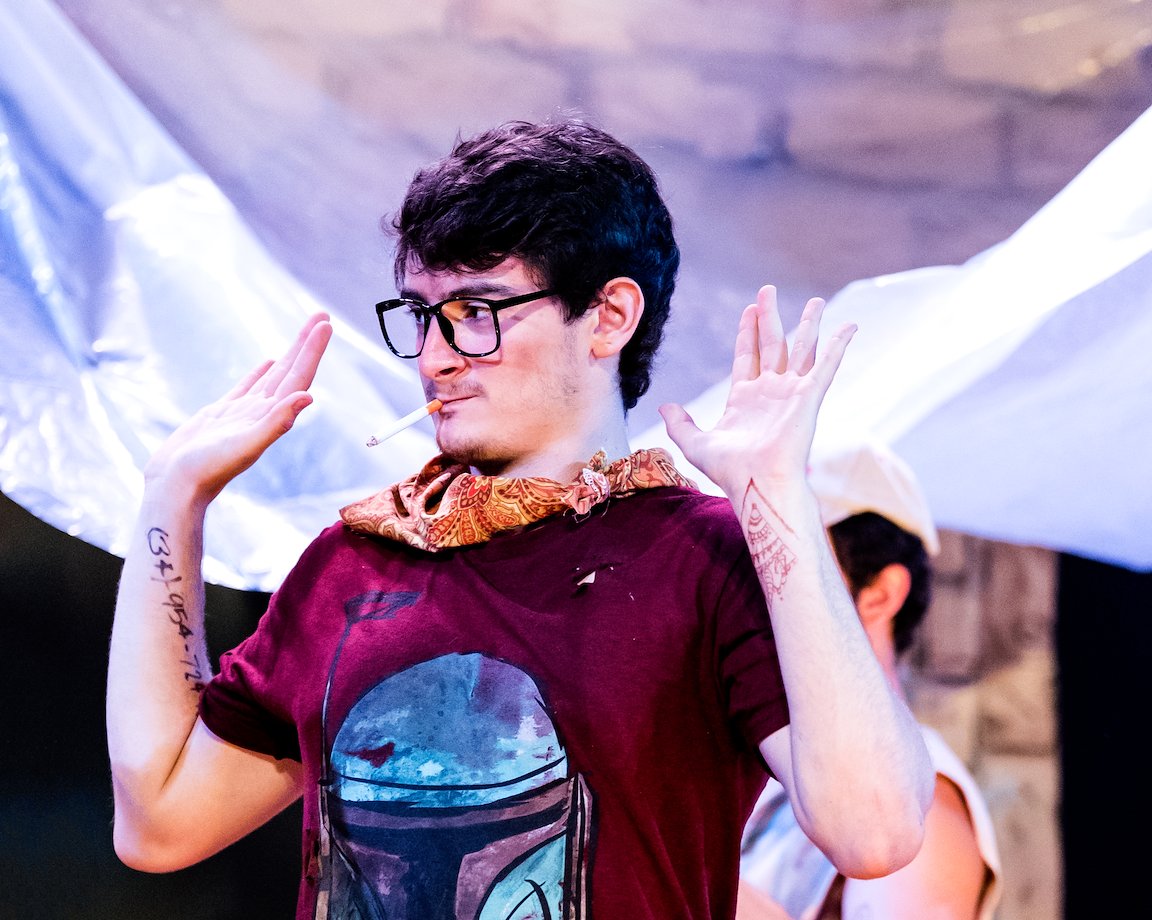 Remendado (Achilles Bezanis), the technological wiz kid.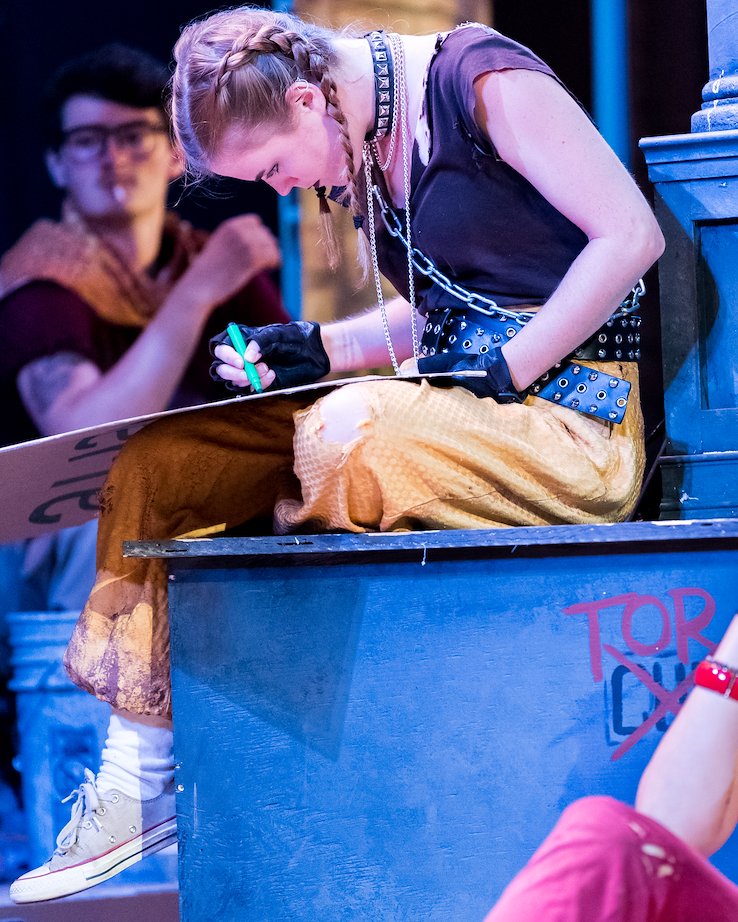 Frasquita (Brianna Murray), the scrappy, fixed-gear biker chick…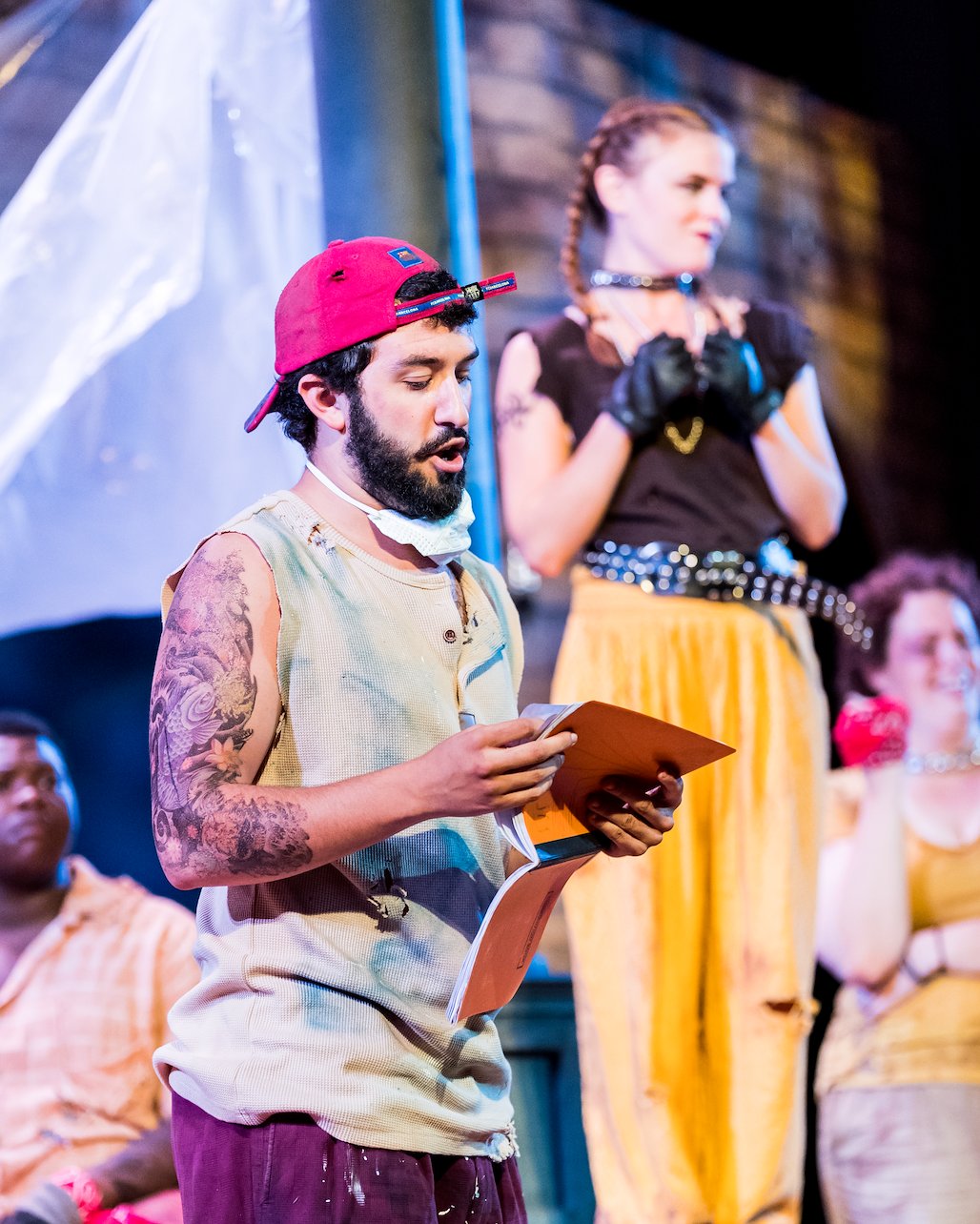 Dancaïro (Logan Dell'acqua), the graffiti artist…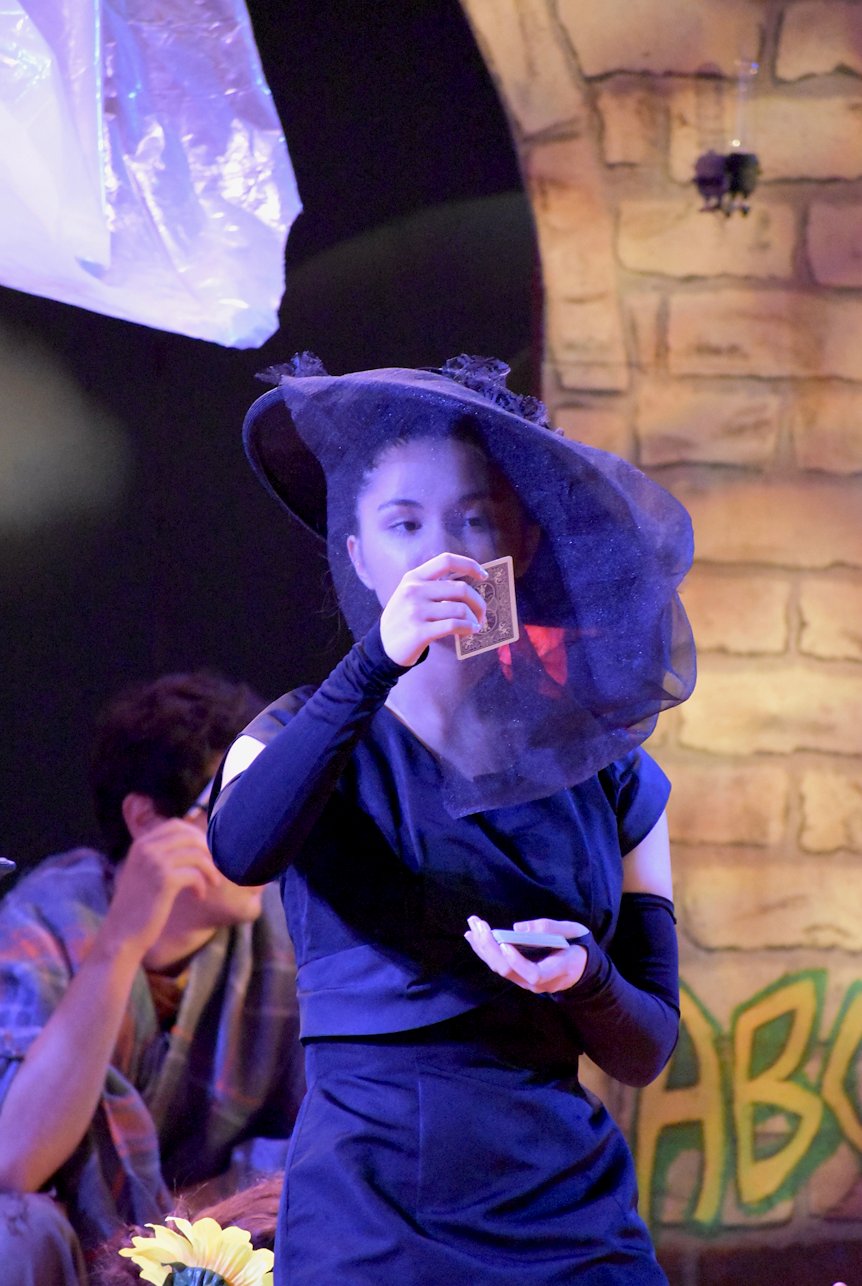 In the midst of the Plaza del Toro, a Woman in Black (Mikayla Cerrudo) deals cards to passers-by.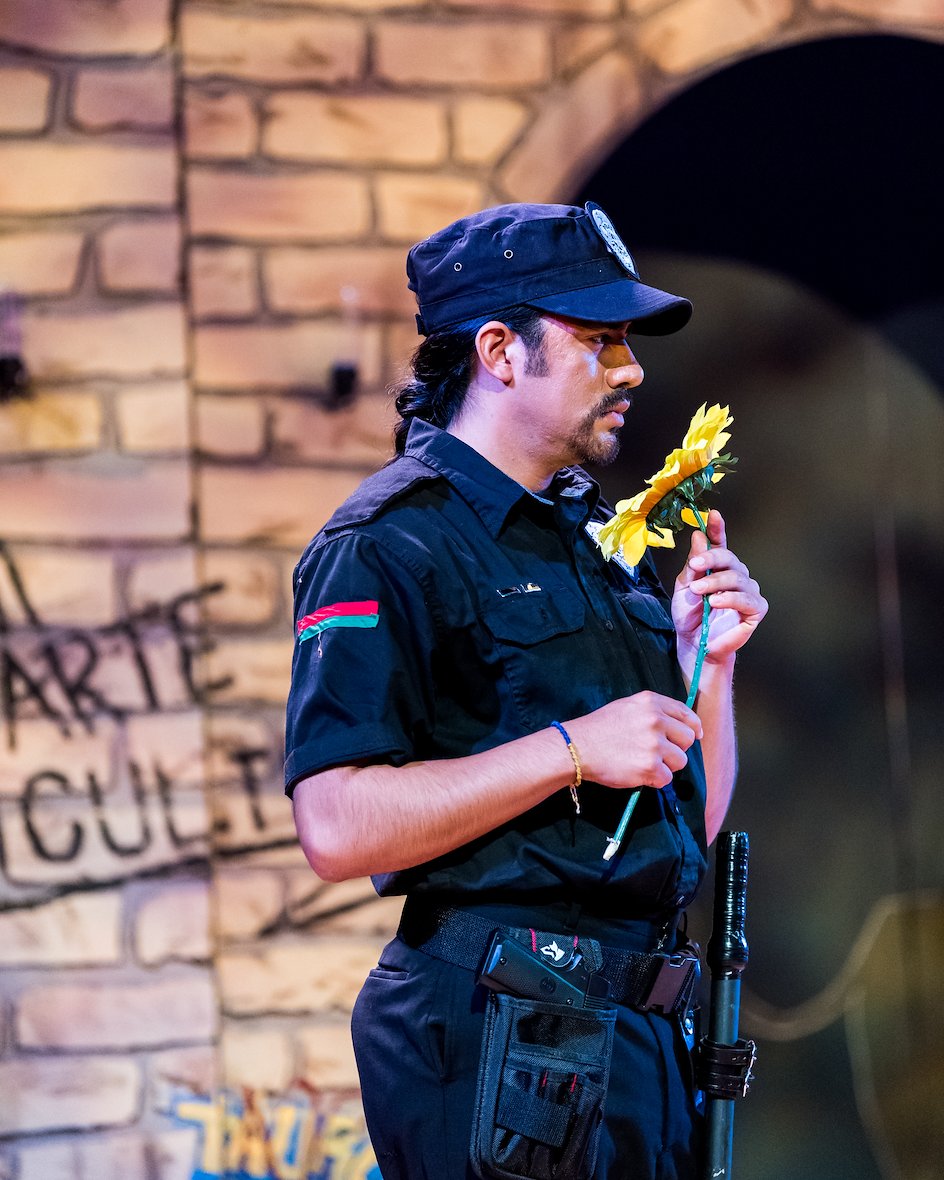 Don José (Wagner Pástor) is given a flower by Carmen…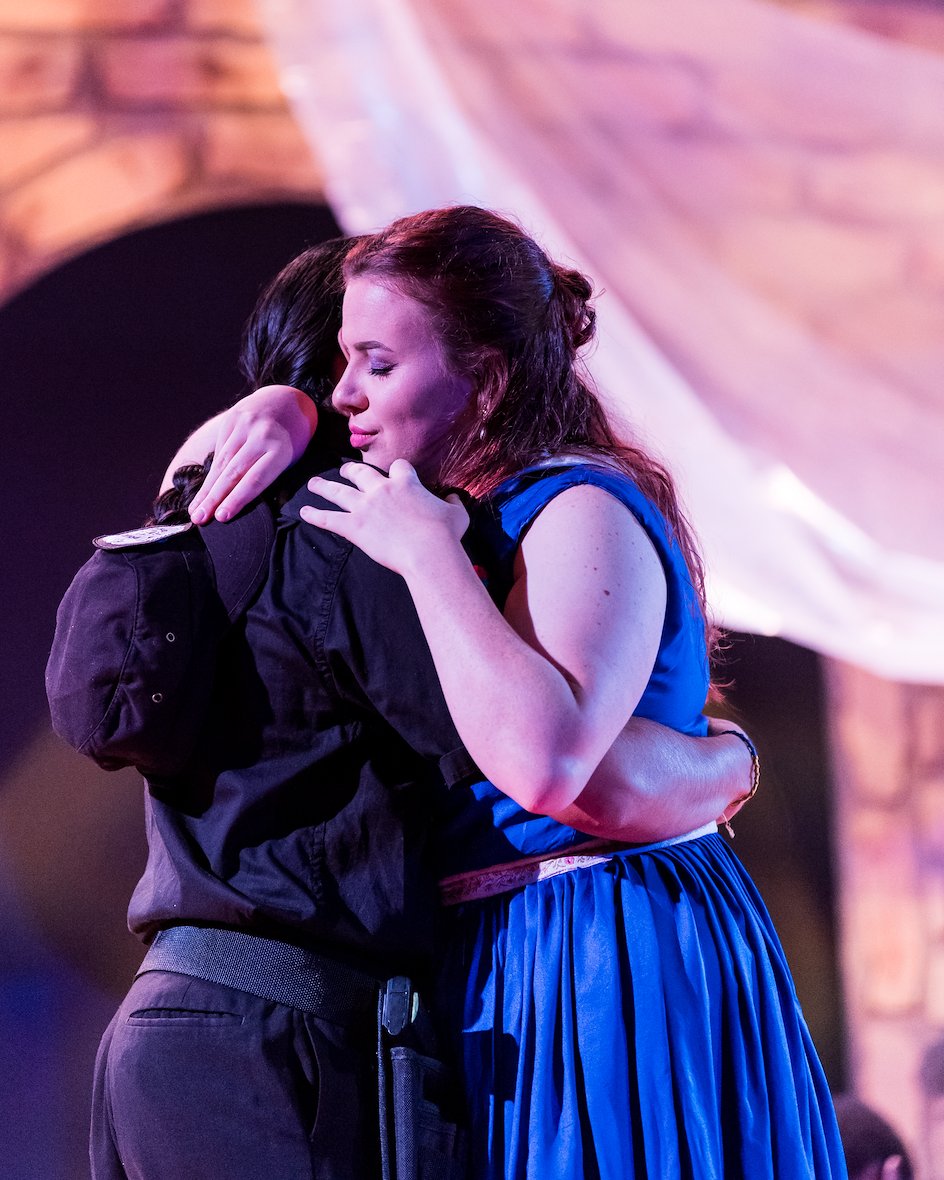 …whom he initially rejects for his childhood love Micaëla (Emily Totedo).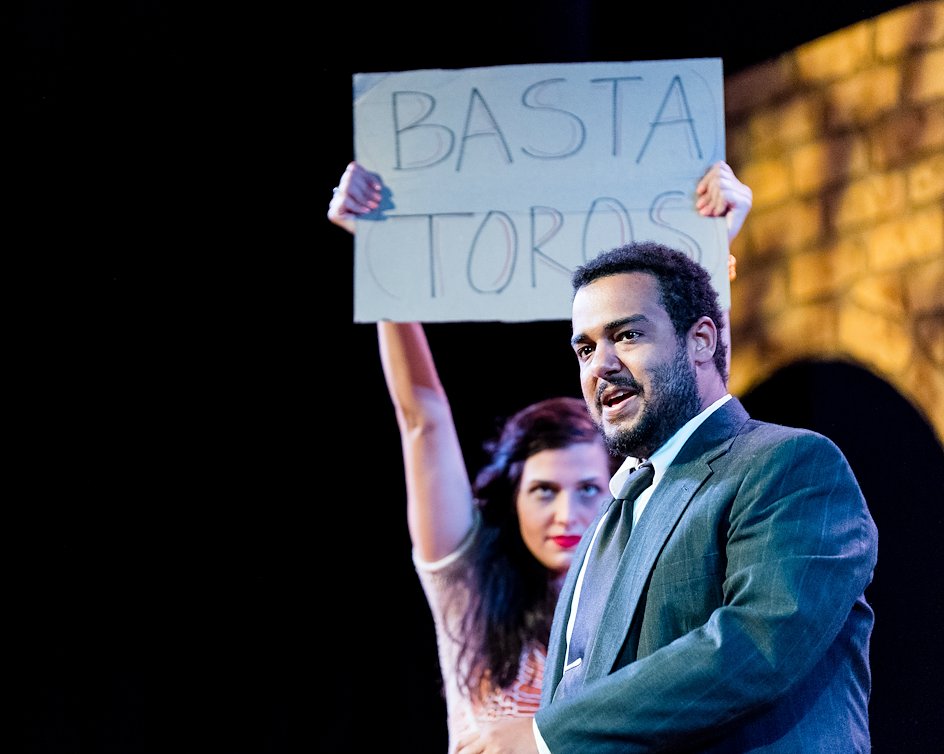 Superstar sports celebrity Escamillo (Andrew René) is unfazed by the protestors' signs.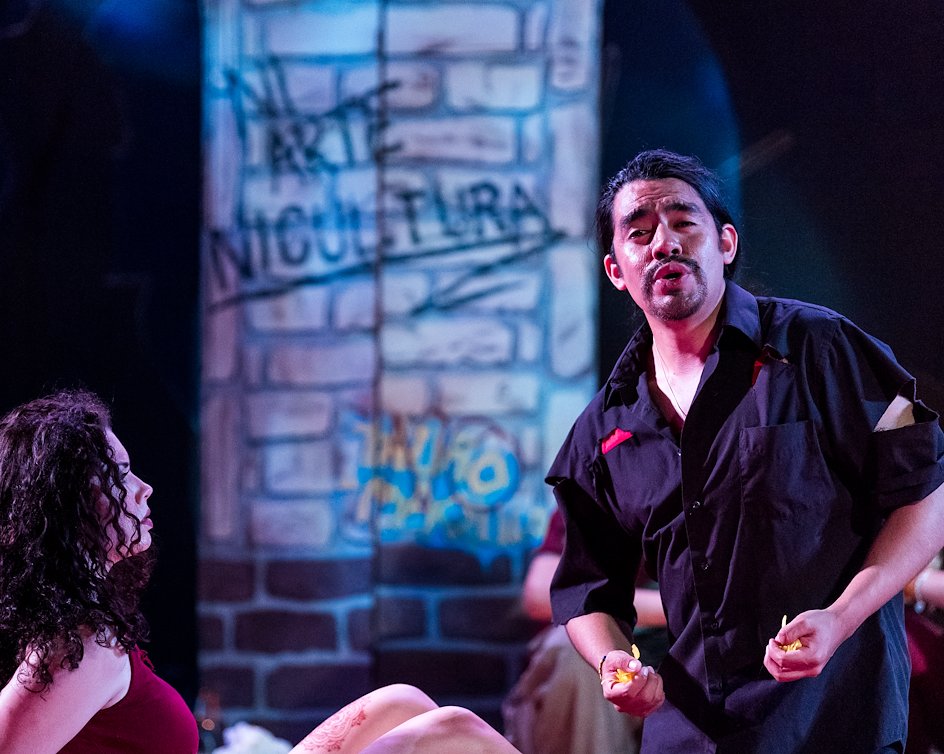 Don José confesses to Carmen that the flower she gave him kept him alive when he was in prison.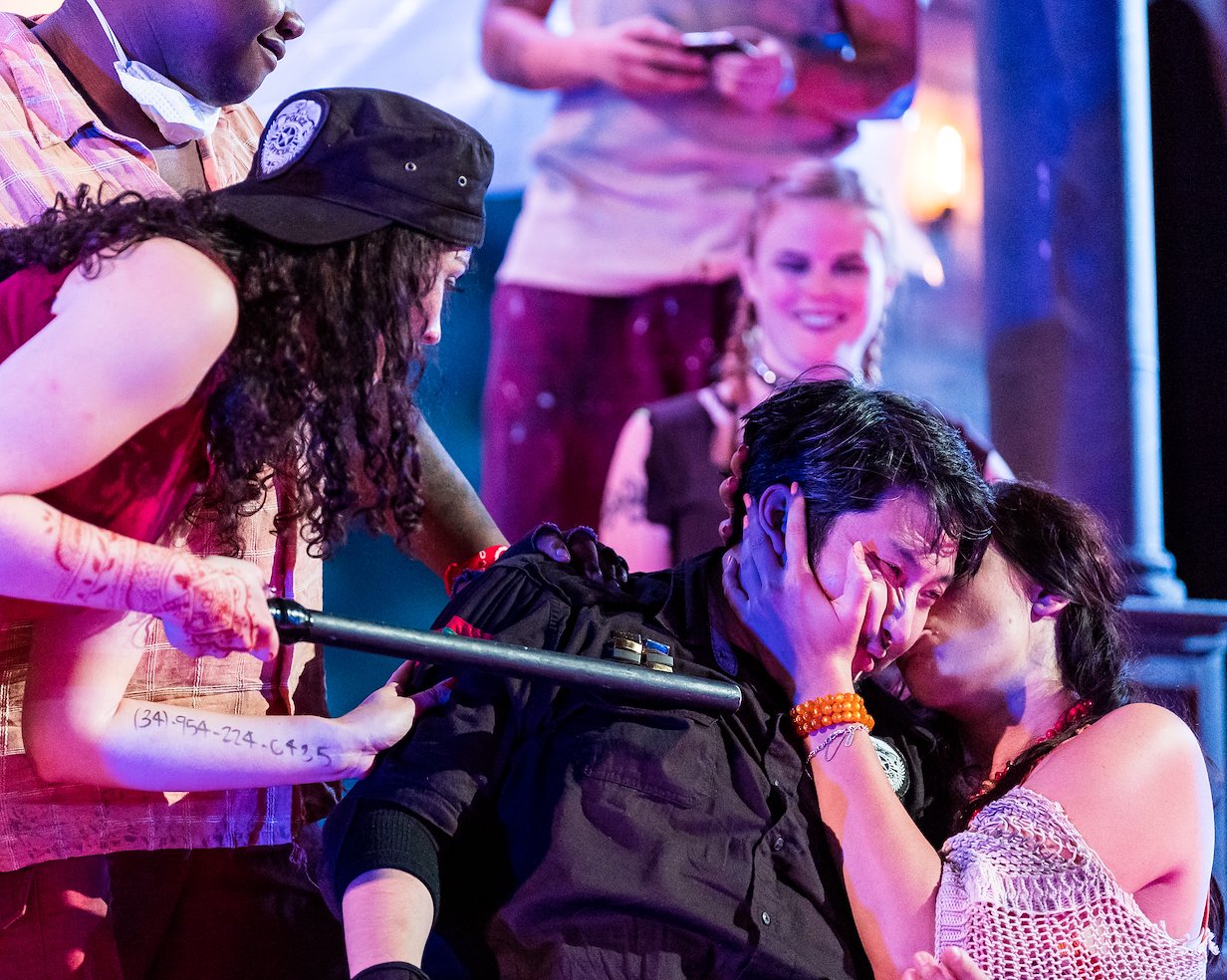 The protestors taunt policeman Zuniga (Jin Yu) when he returns to seduce Carmen.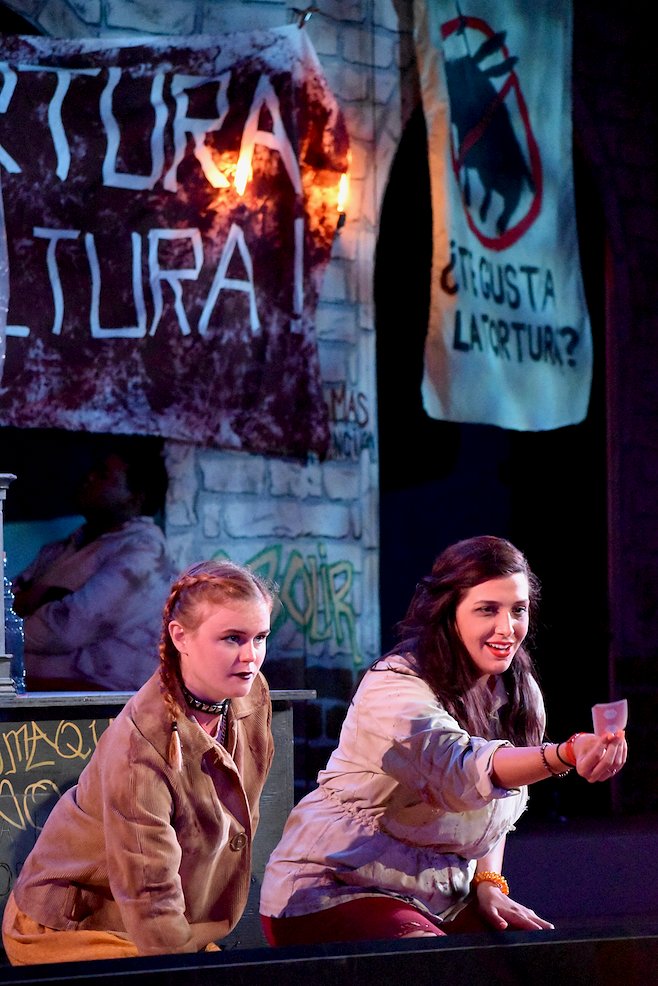 Frasquita and Mercédès steal Carmen's cards to read their own fortunes.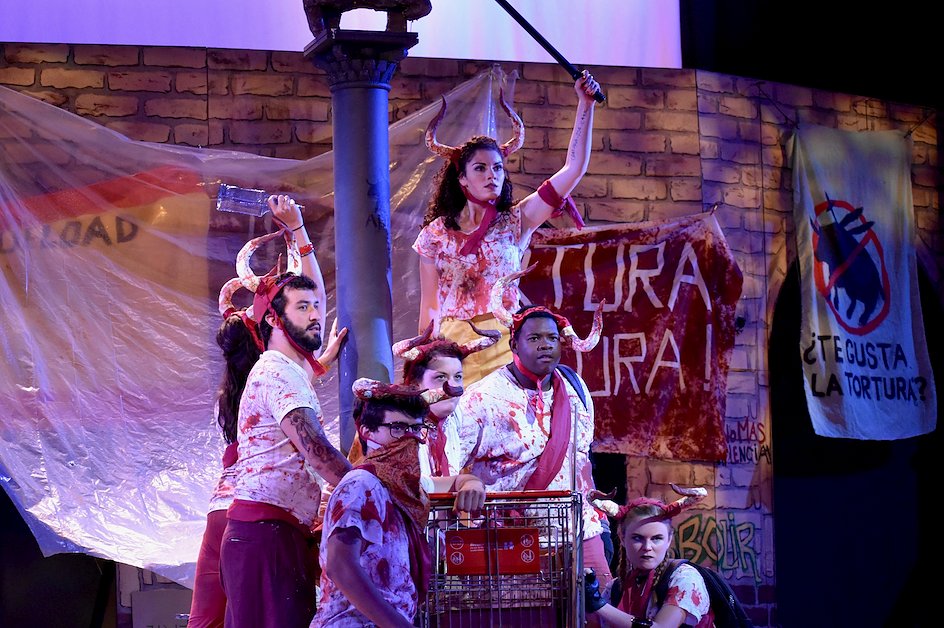 The protestors prepare for a final battle with the police.
In order to escape jail, Carmen lies to Escamillo about her love for him.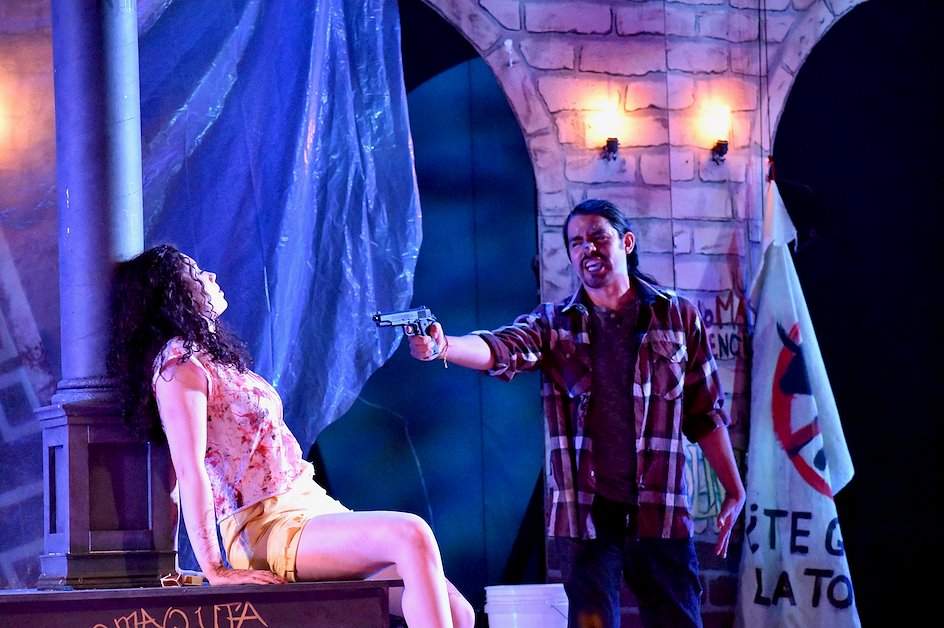 Don José threatens to kill Carmen if she doesn't promise to love him.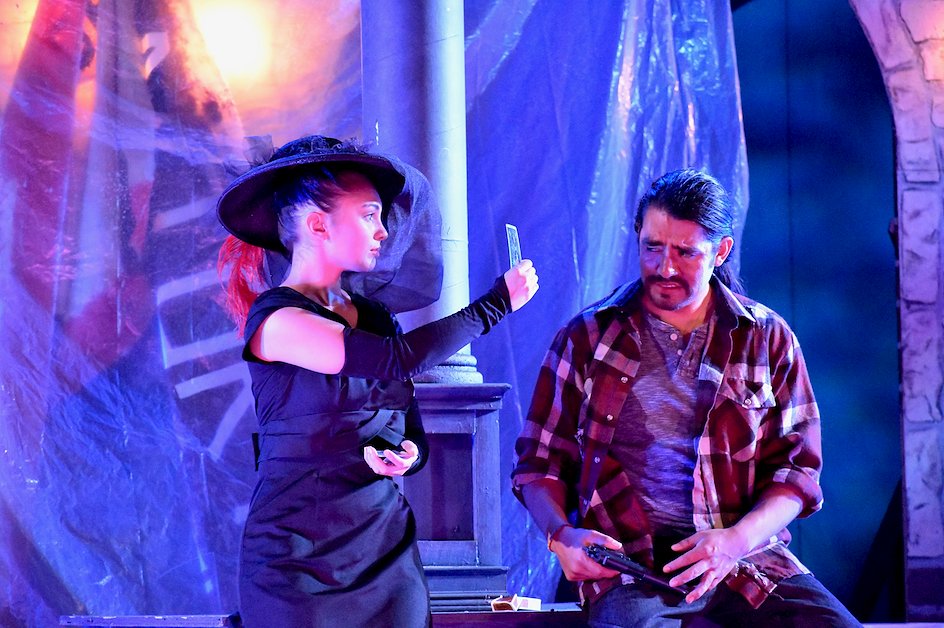 After murdering Carmen, Don José is confronted by the Lady in Black, showing him a card with his own fate.