gianni schicchi [puccini]
[04/2013]
composer | GIACOMO PUCCINI
conductor | DANA BROWN
photographer | FUZZY GERDES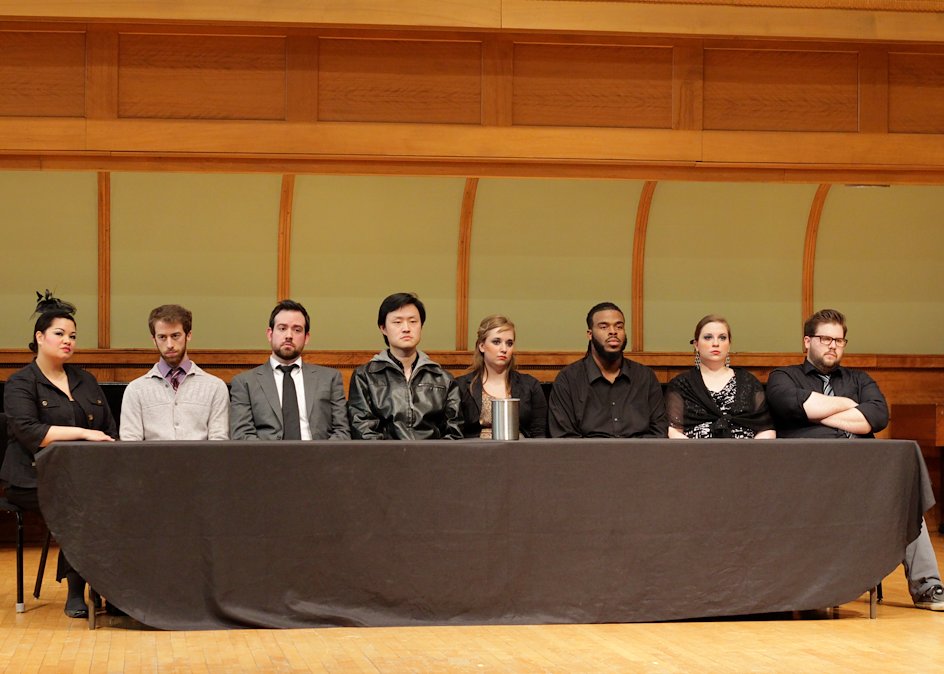 The Donati family mourn the death of their ancestor Buoso: from left to right, Zita (Gigi Urban), Simone (Gabriel Di Gennaro), Rinuccio (Drew Ladd), Marco (Yun Hao Jiang), La Ciesca (Carolyn Kocsis), Gherardo (Jordan Holland), Nella (Karen Baron) and Betto (Peter Morgan).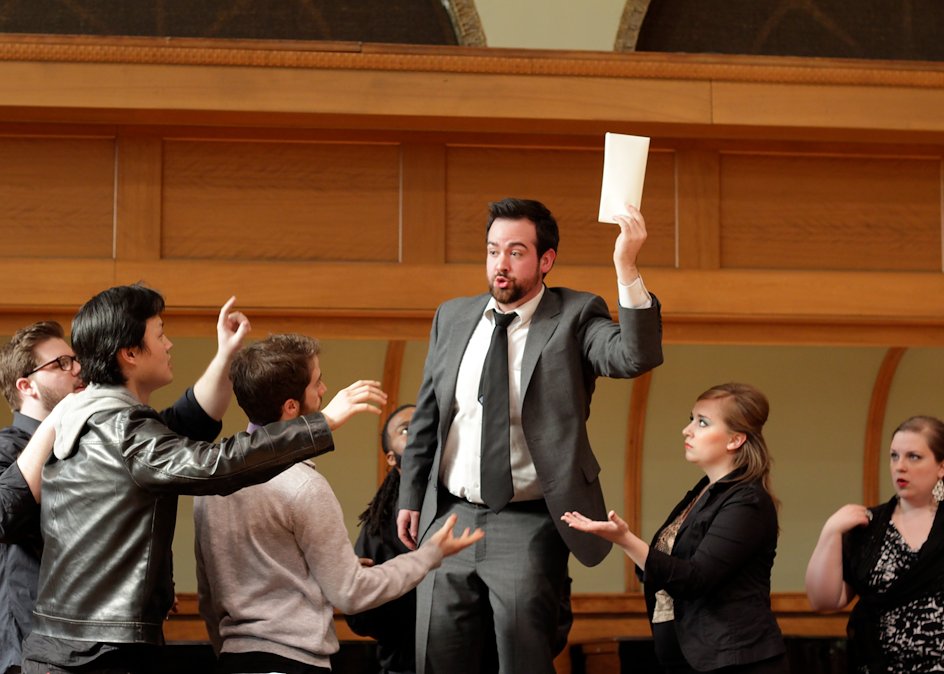 Rinuccio reveals Buoso's will to the others, having had it on his person the whole time during their feverish search.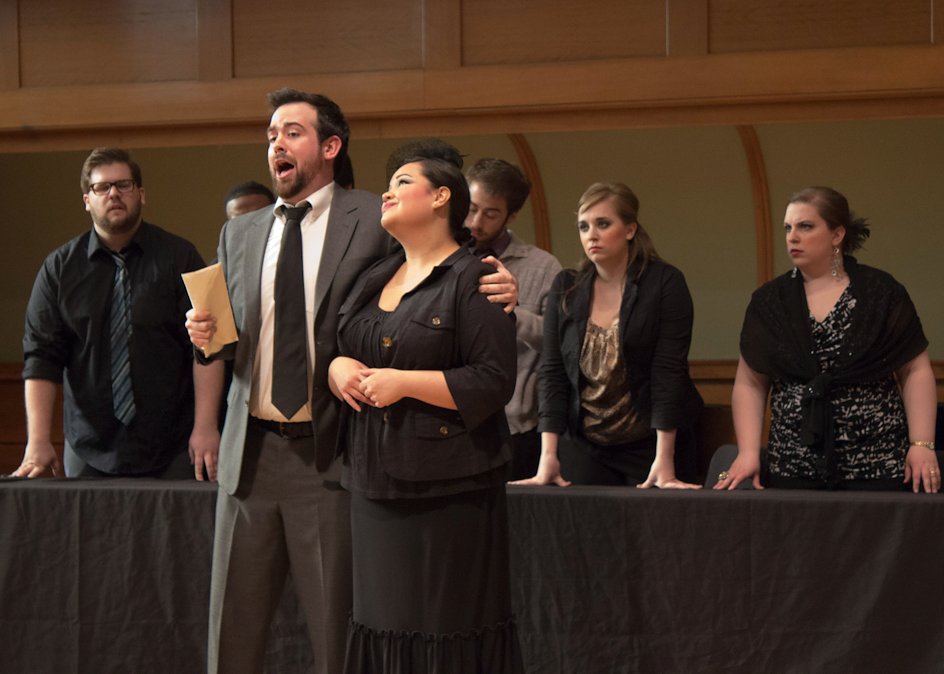 In return for "finding" the will, Rinuccio makes Zita promise to let him marry Lauretta, the daughter of Gianni Schicchi.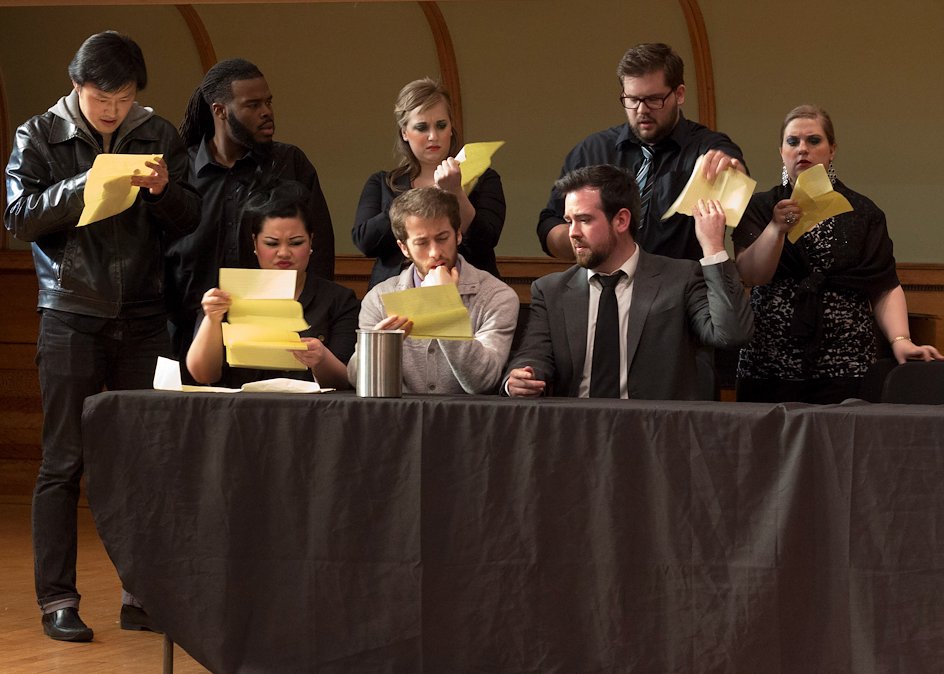 The Family read Buoso's will...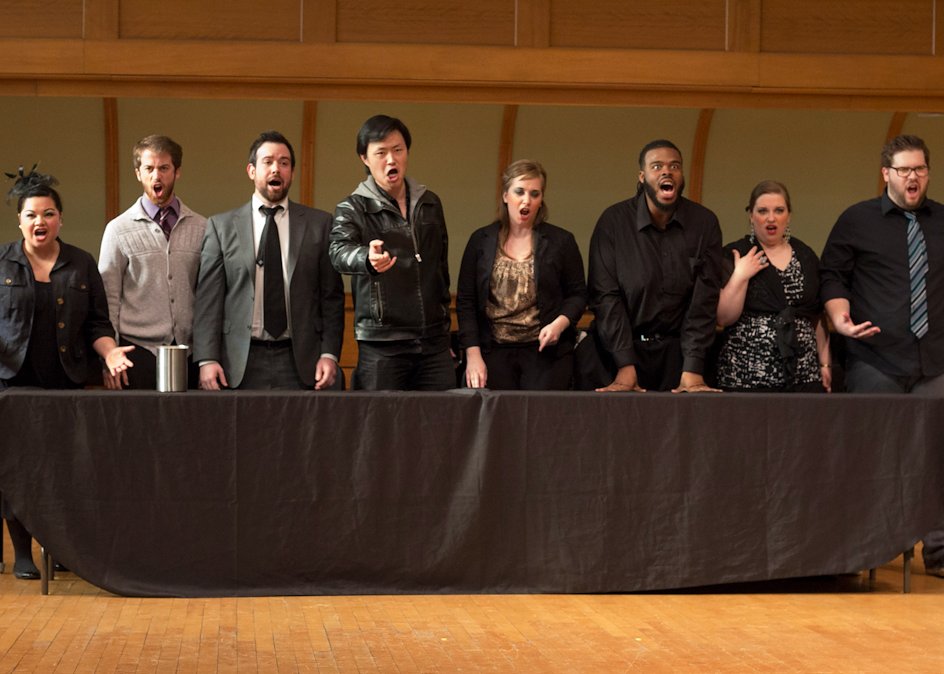 ...only to find that he has left all his money to the church.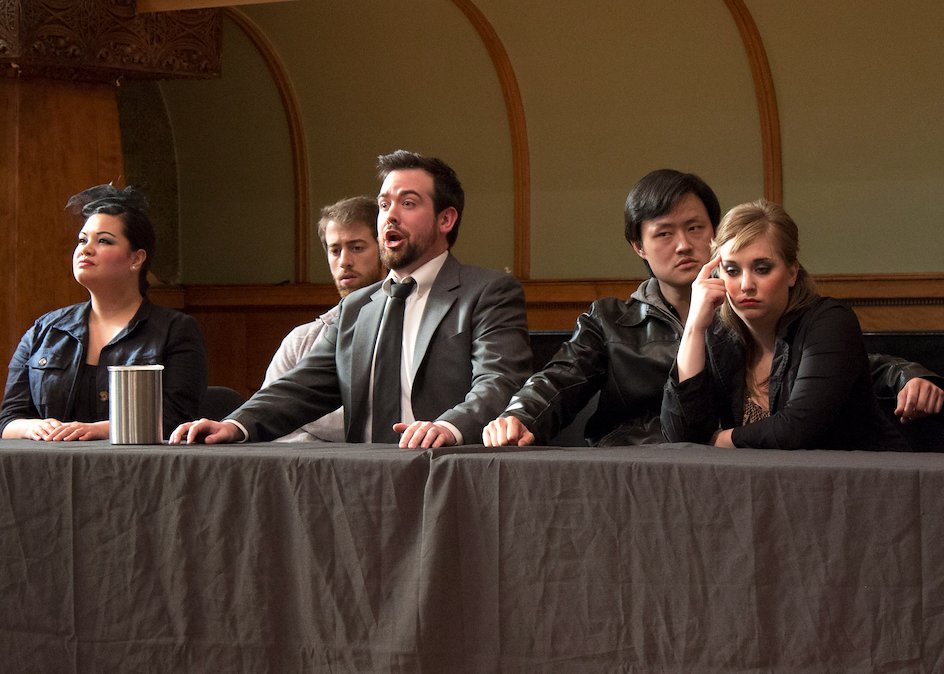 Rinuccio suggests that the Family enlist Gianni Schicchi in helping them take the money back.
In "O mio babbino caro", Lauretta (Sara Schabas) begs her father Gianni (Reuben Lillie) for help, switching from singing in English to Italian for this secretive exchange.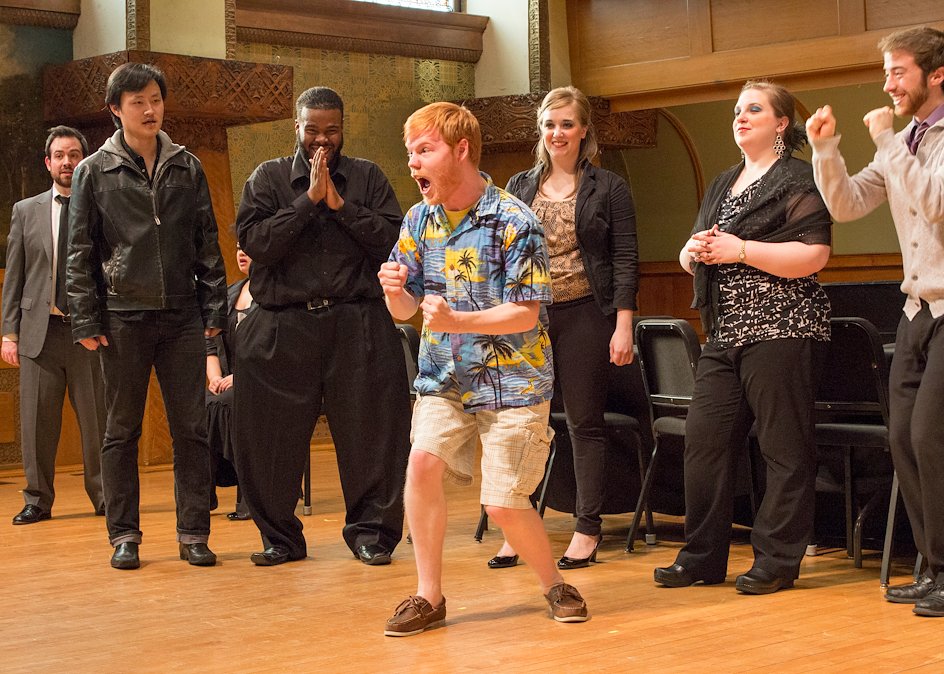 Schicchi tells the Family that he will impersonate the dead Buoso and redictate the will to a lawyer.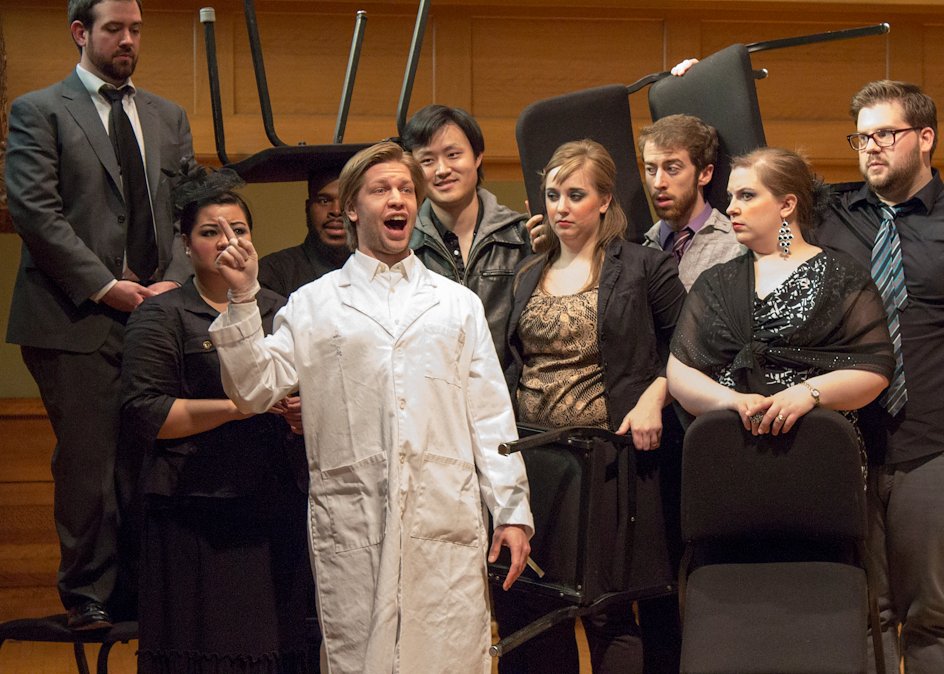 The sudden arrival of Dr. Spinelloccio (Zachary Angus) almost derails the plan.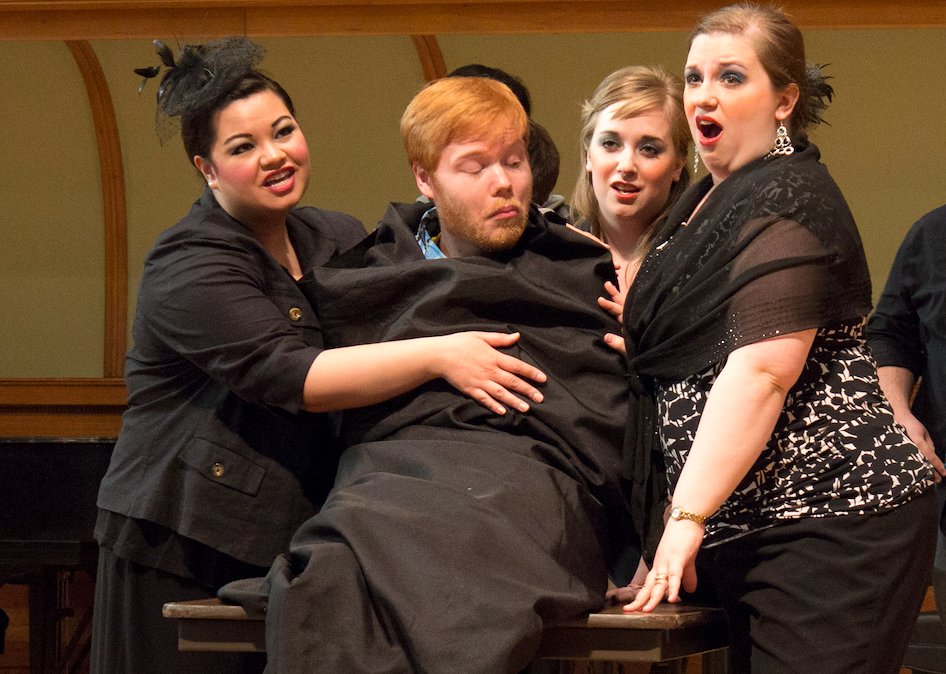 The three ladies seduce Schicchi to ensure that he leaves them the best items in the new will.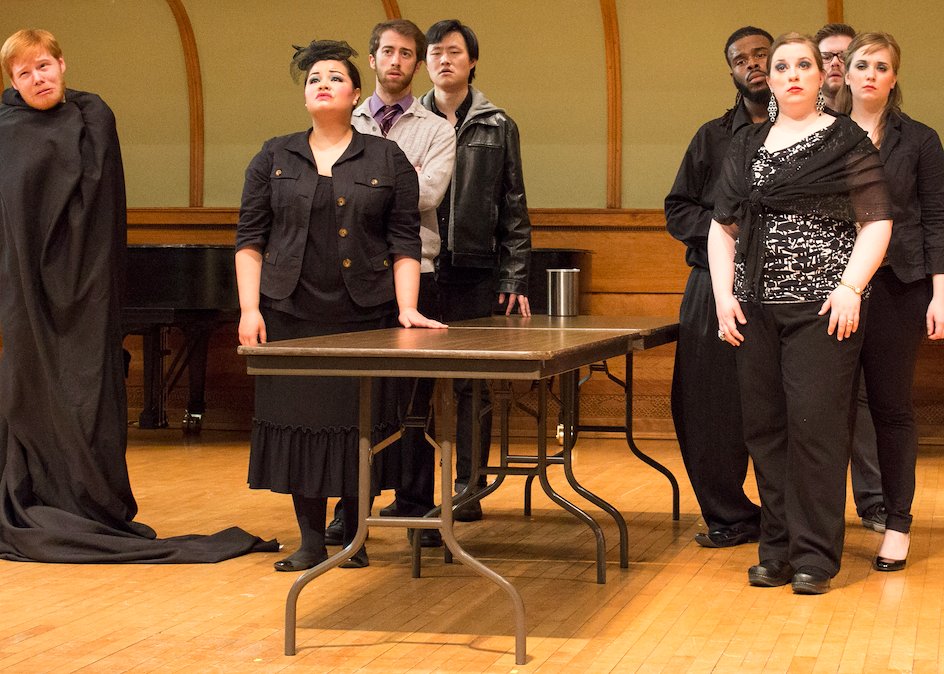 Schicchi reminds the Family should their trickery be discovered, their arms will be removed.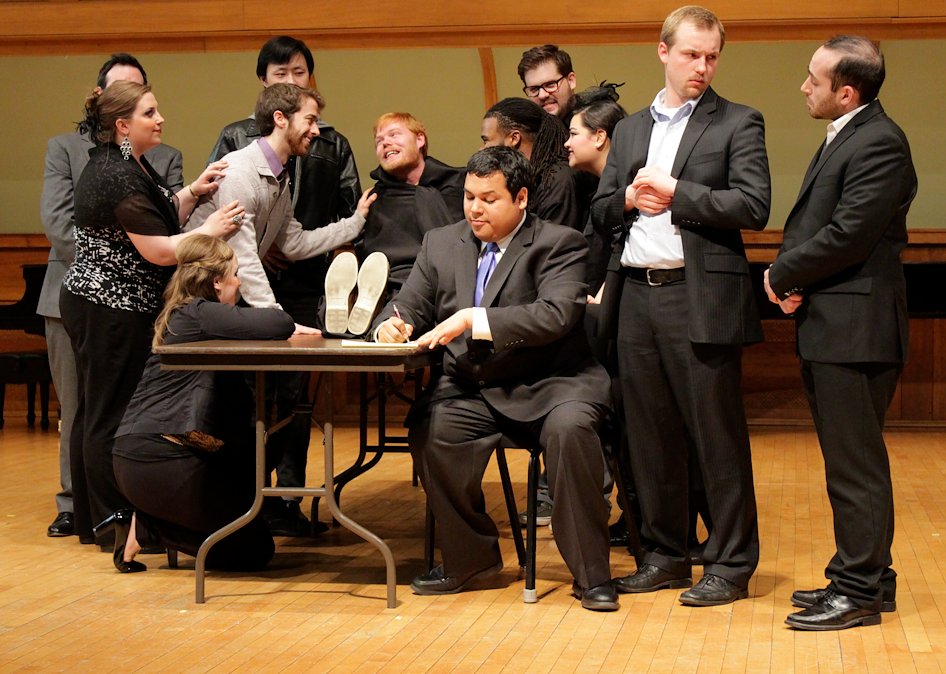 The Notary (Juan Zapata) rewrites the will, as Guccio (Benjamin Brunette) and Pinellino (Scott Gates) witness the proceedings.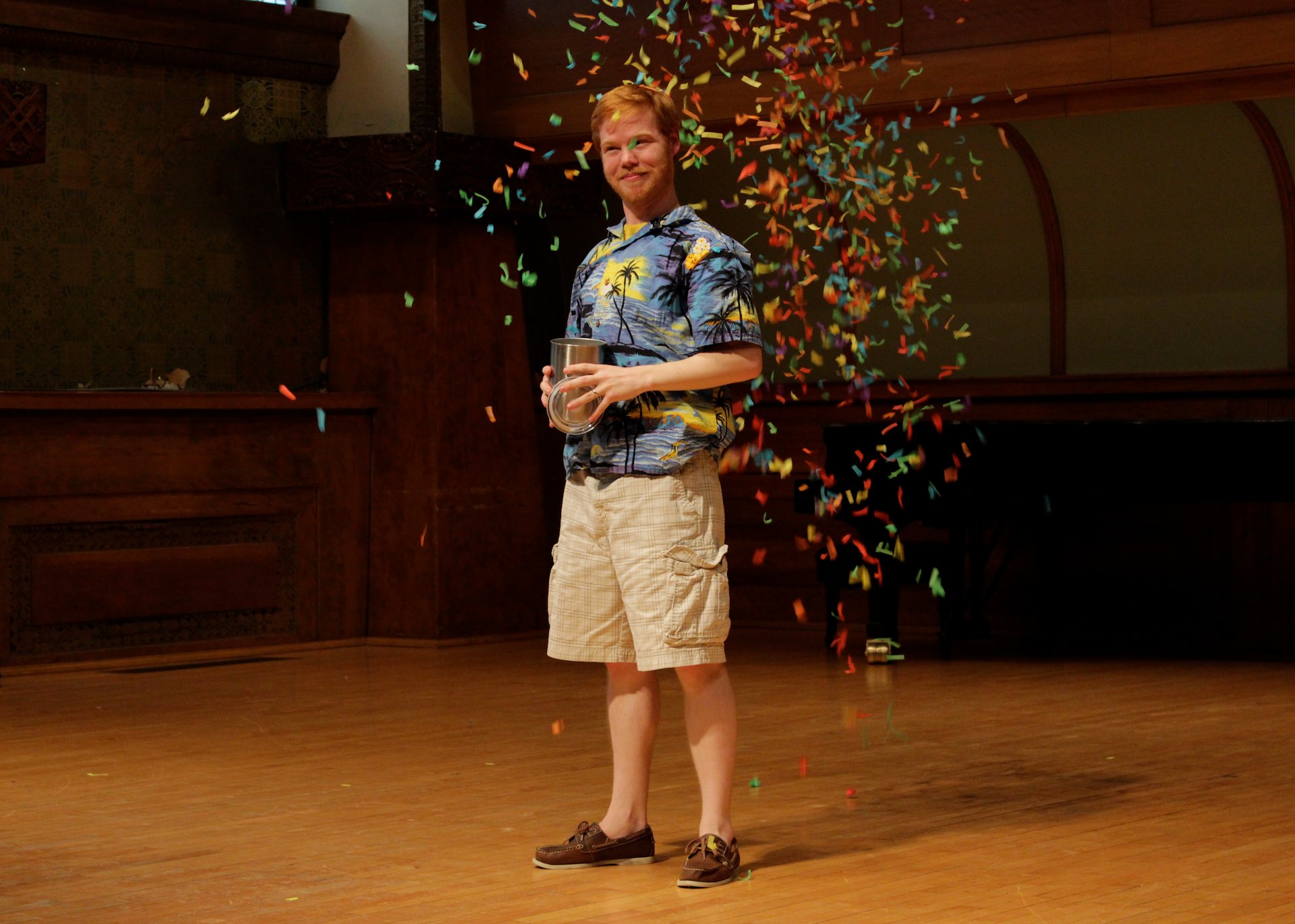 Having tricked the Family and given himself the best items in the will, Schicchi celebrates and scatters Buoso's ashes.