merola grand finale [scenes]
[08/2013]
conductor | JOHN DEMAIN
orchestra | SAN FRANCISCO OPERA
lighting designer | JUSTIN PARTIER
photographer | KRISTEN LOKEN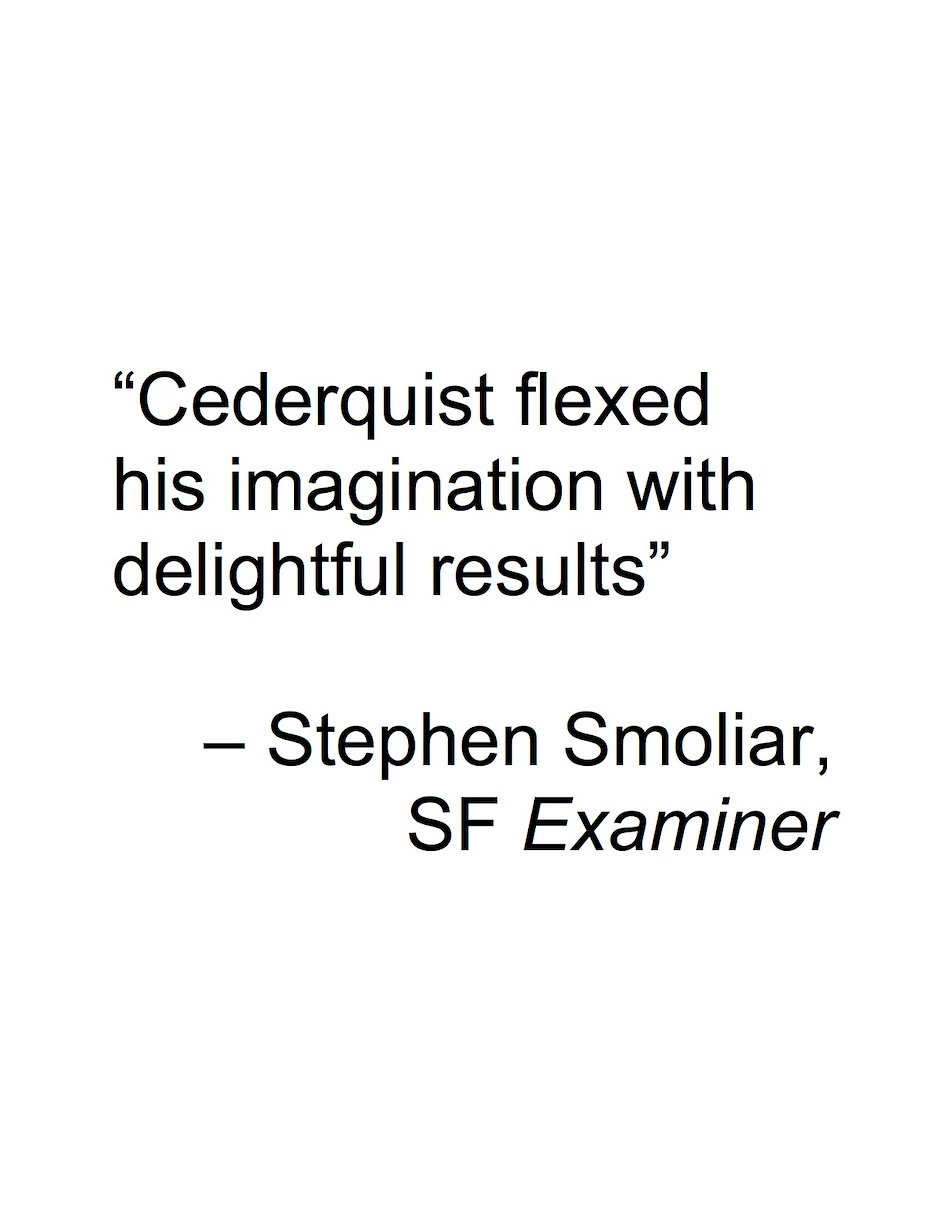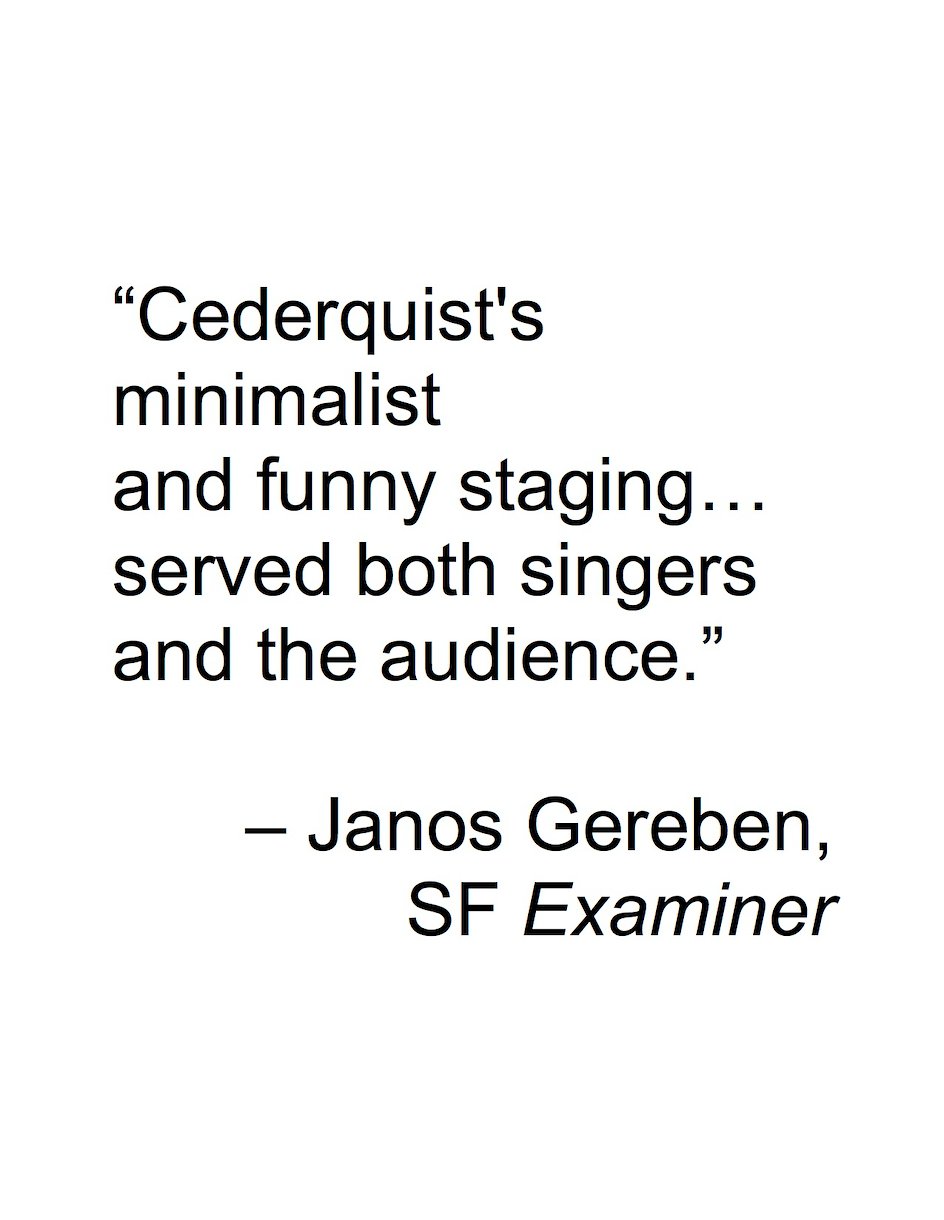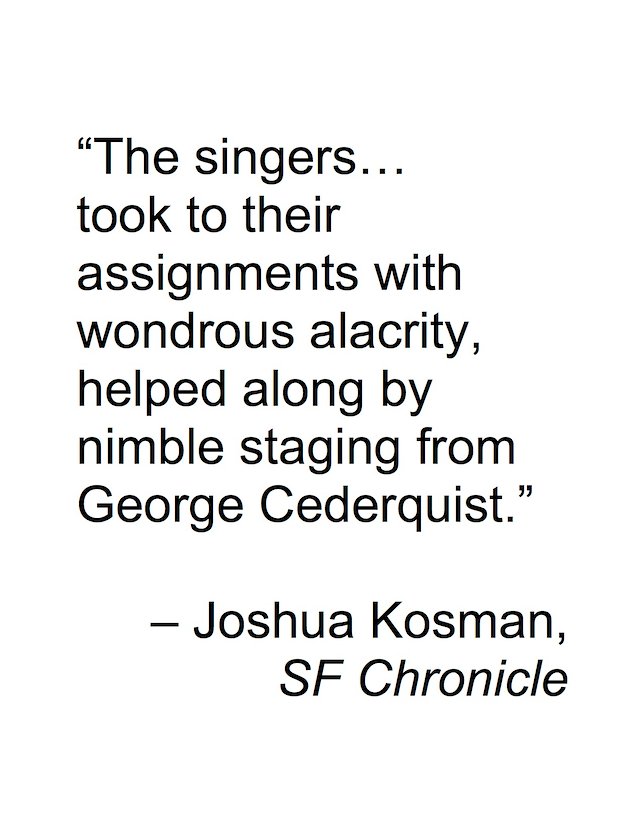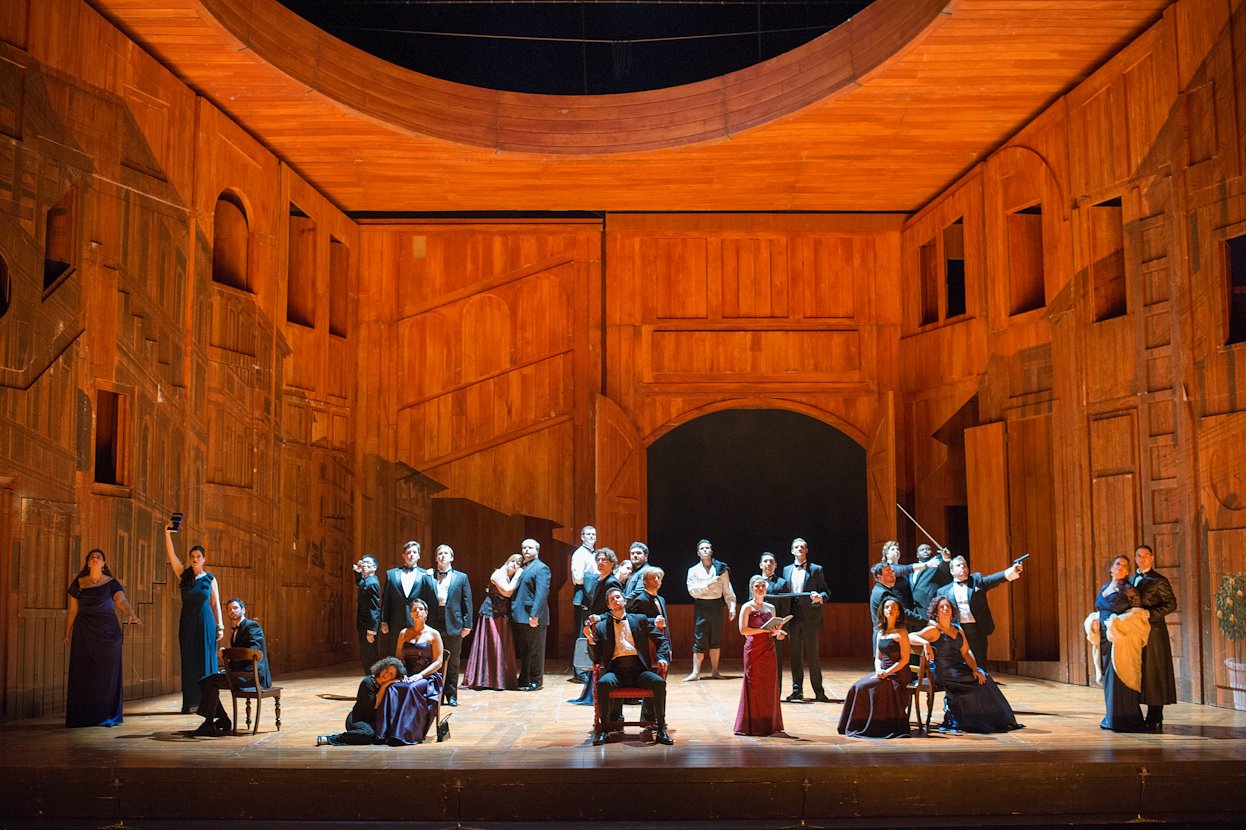 The opening image of the Merola Grand Finale was a layered tableau of the singers in poses from each of the scenes that would follow during the evening.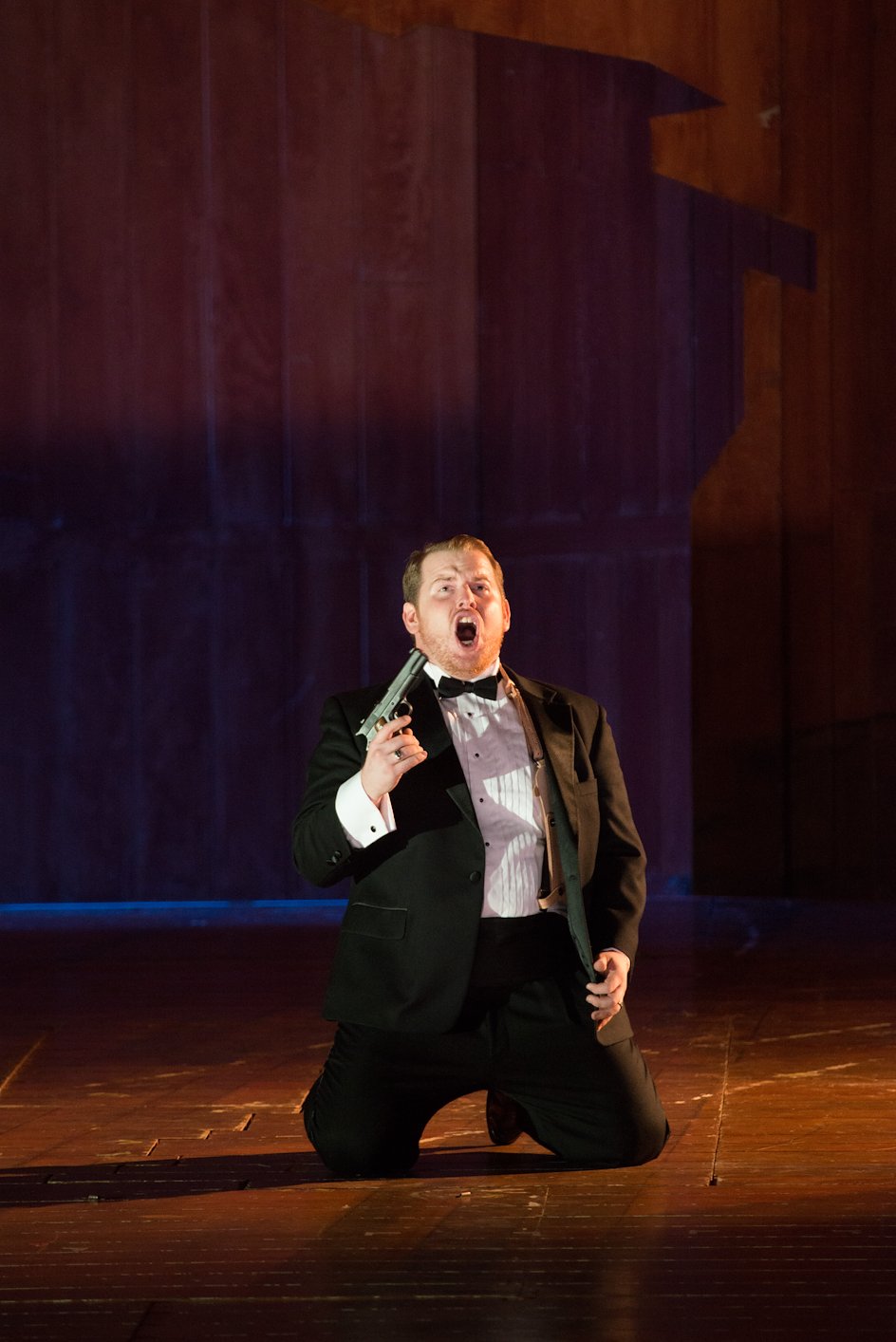 Max (Casey Finnigan) sings of his love for Agathe in "Durch die Wälder" from Weber's DER FREISCHÜTZ.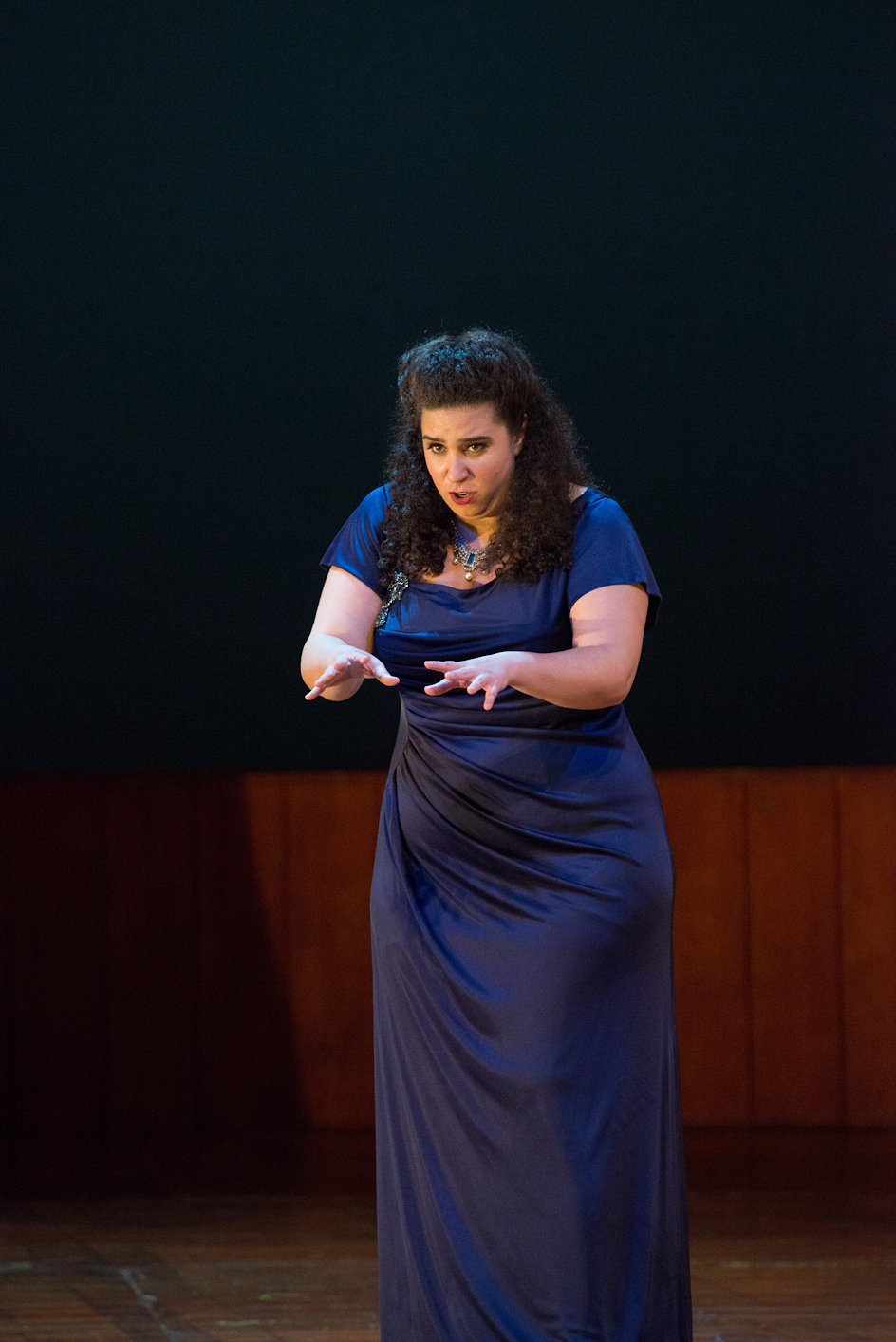 Ortrud (Daryl Freedman) casts a spell on Elsa in "Elsa! Wo bist du?" from Wagner's LOHENGRIN.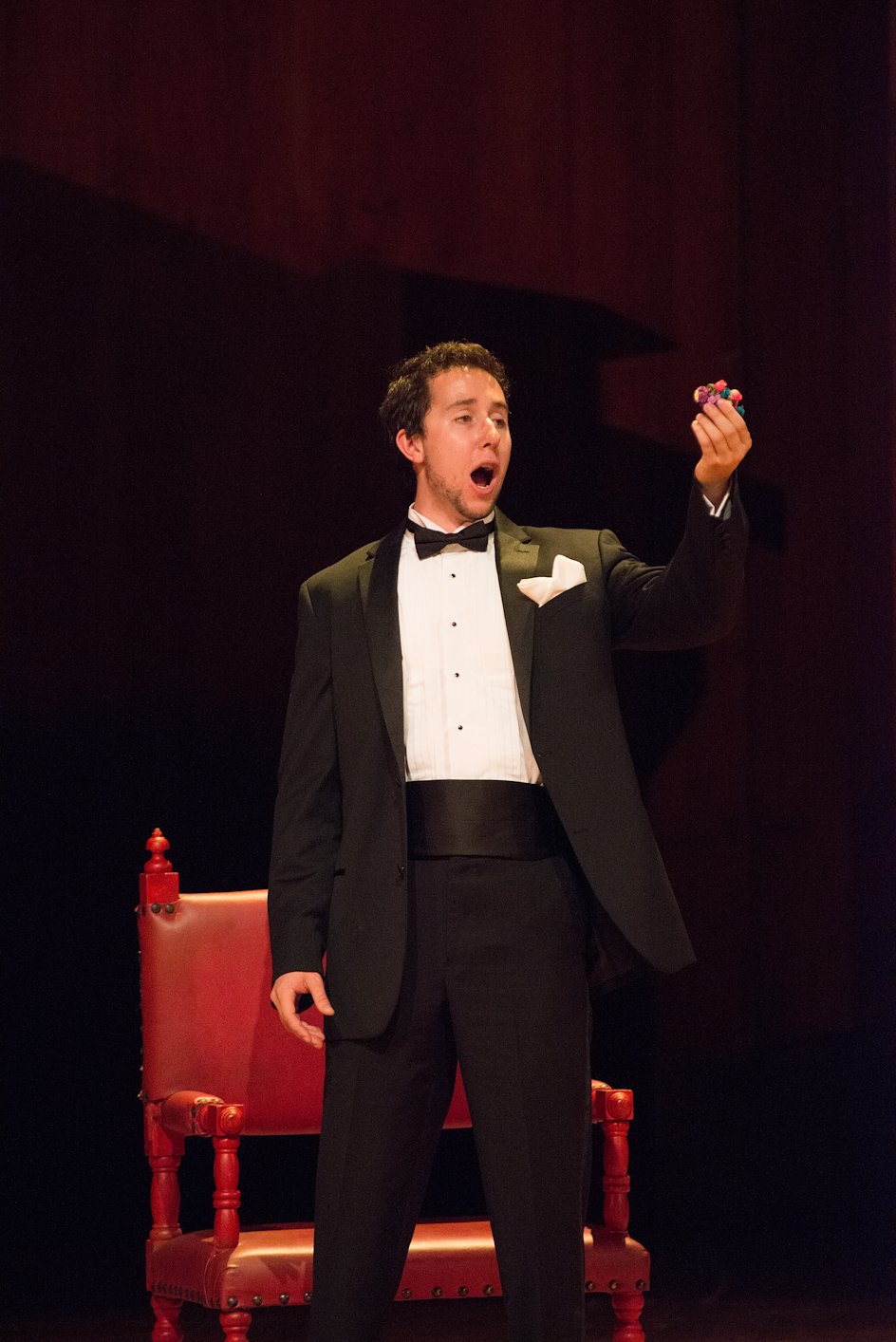 Ariodante (Rhys Lloyd Talbot) celebrates his daughter's wedding in "Voli colla sua tromba" from Handel's ARIODANTE.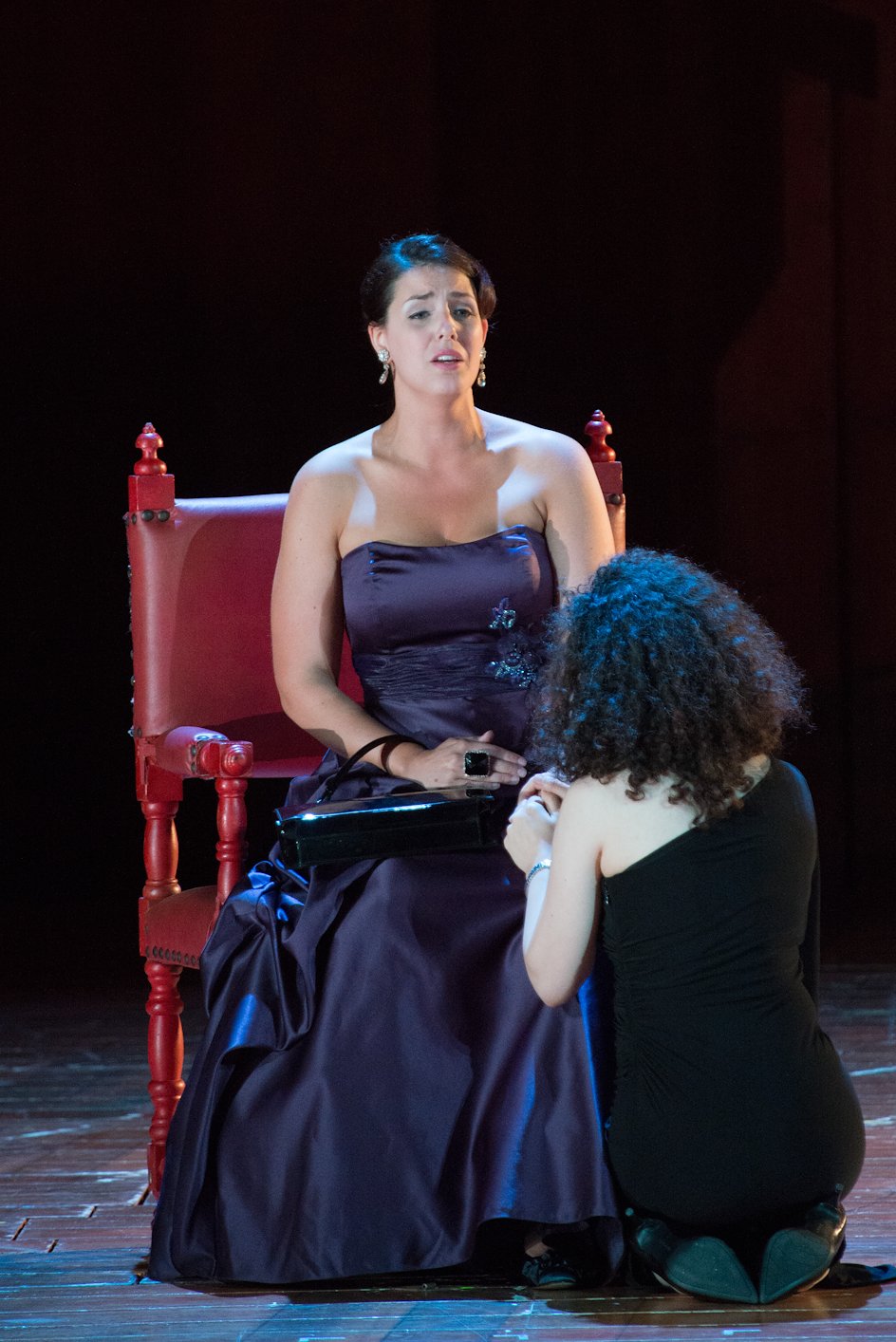 Dido (Katie Hannigan) laments to Belinda (Sahar Nouri) in Purcell's DIDO AND AENEAS...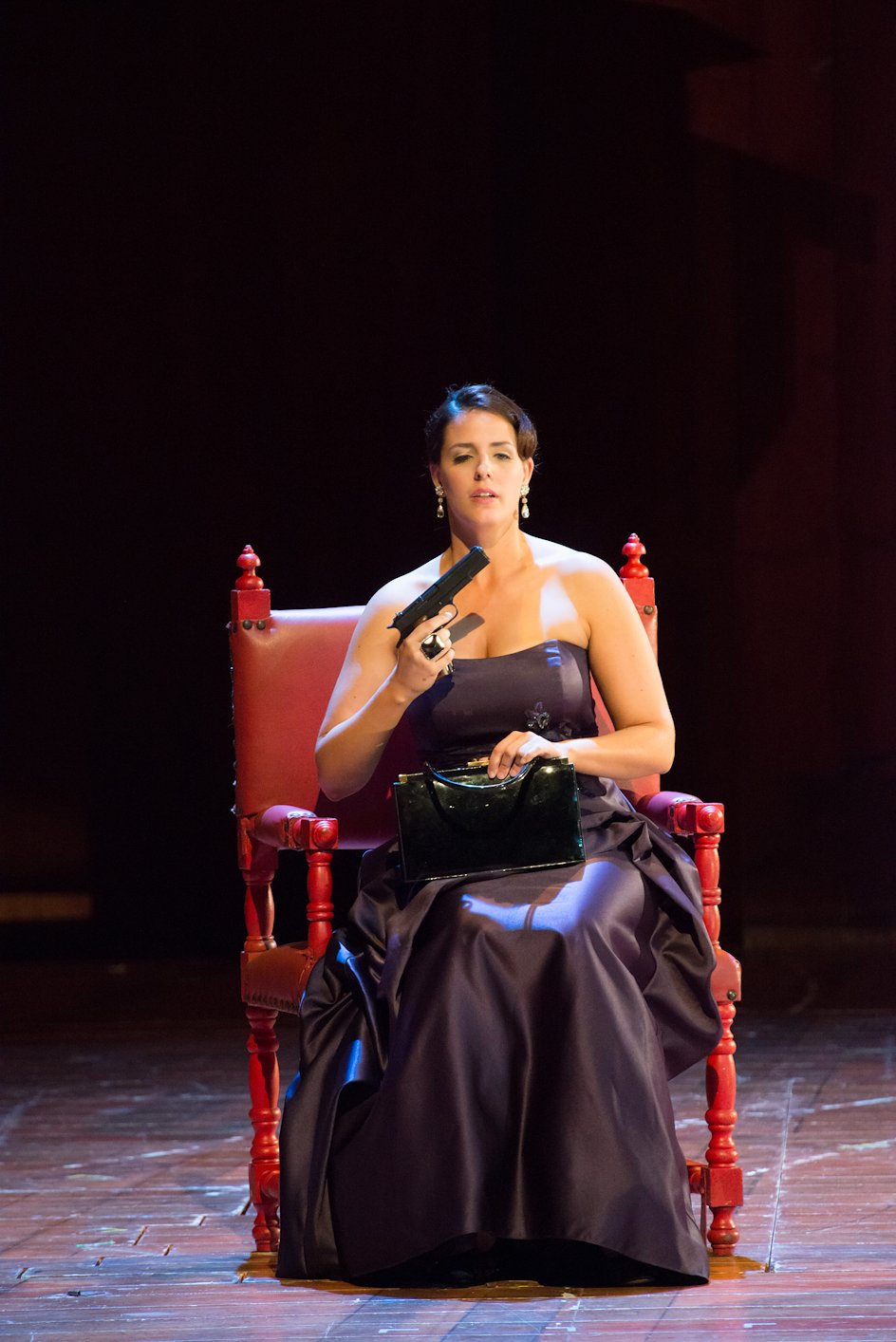 ...ultimately committing suicide.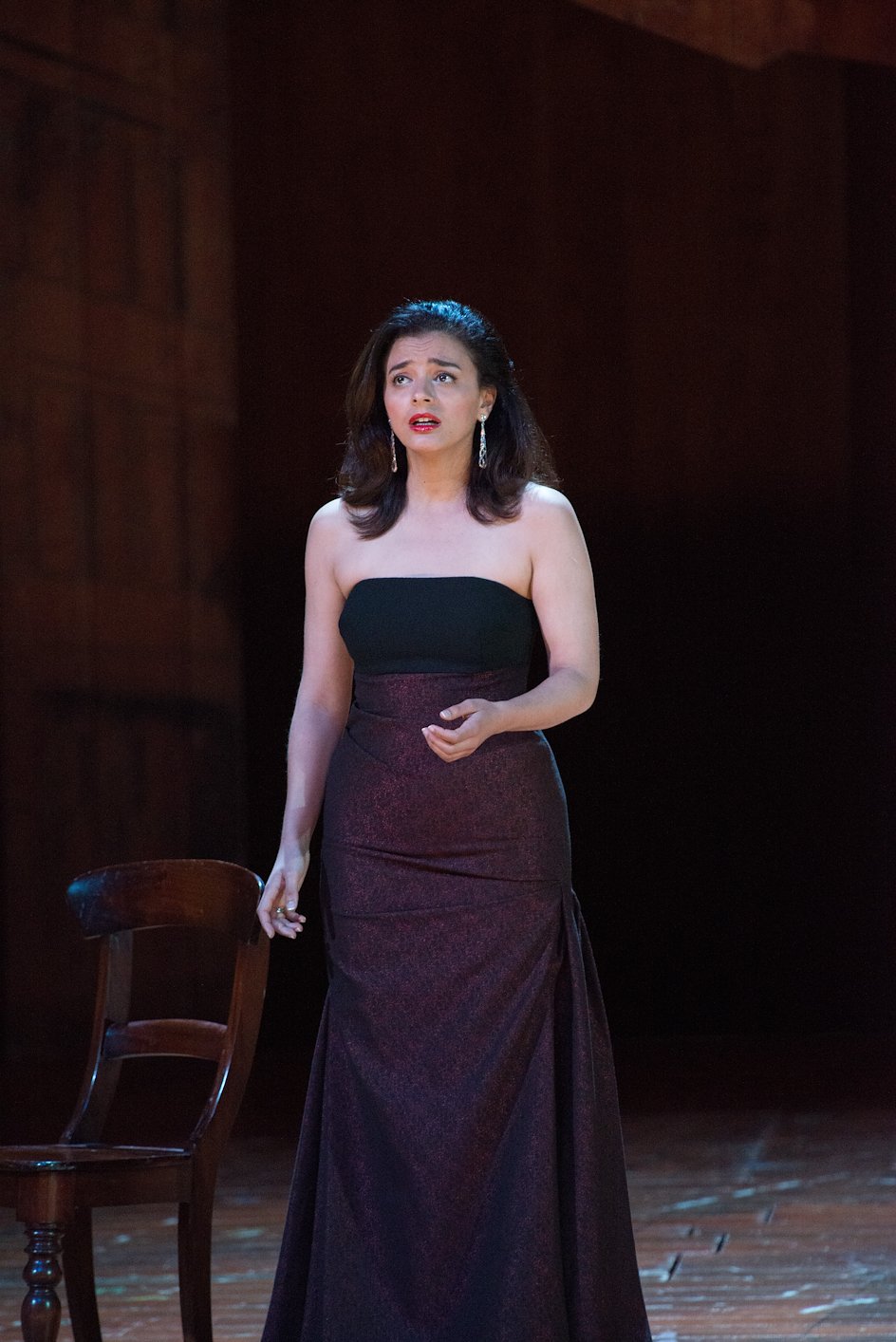 Erica (Rihab Chaieb) wanders weeping in the wood...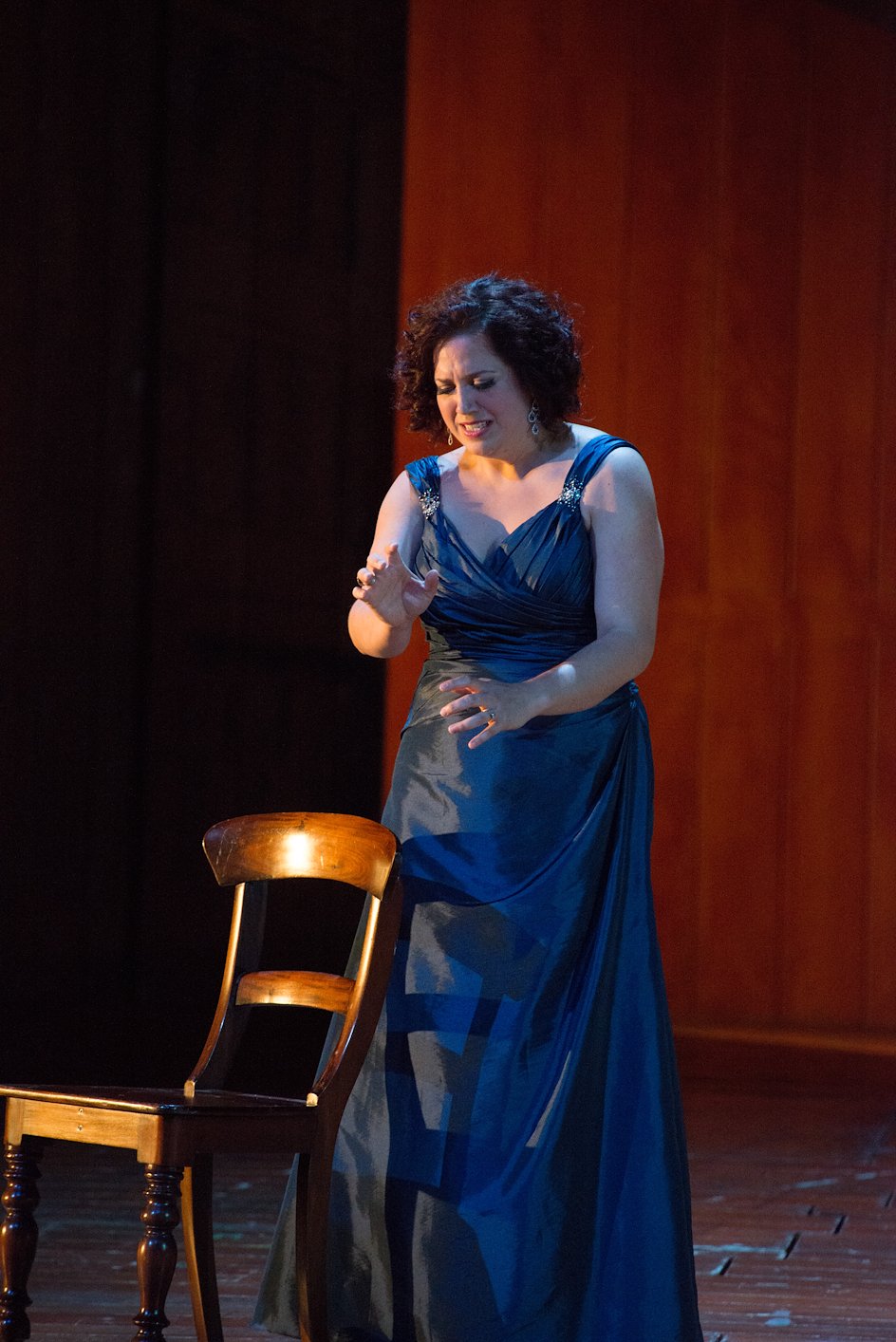 ...as Vanessa (Linda Barnett) waits for Anatol's arrival...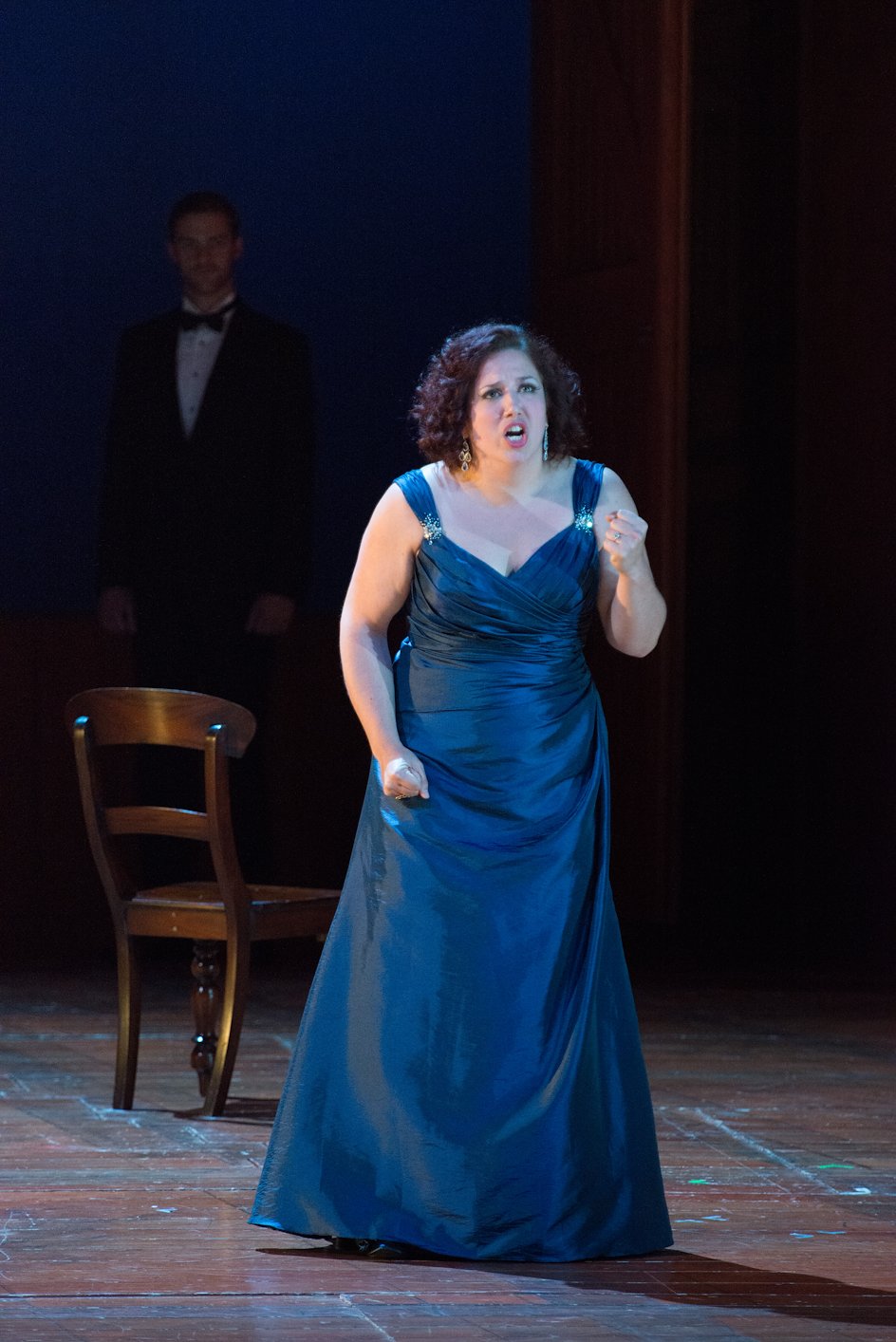 ...and finally meets him (or rather, his son) in Barber's VANESSA.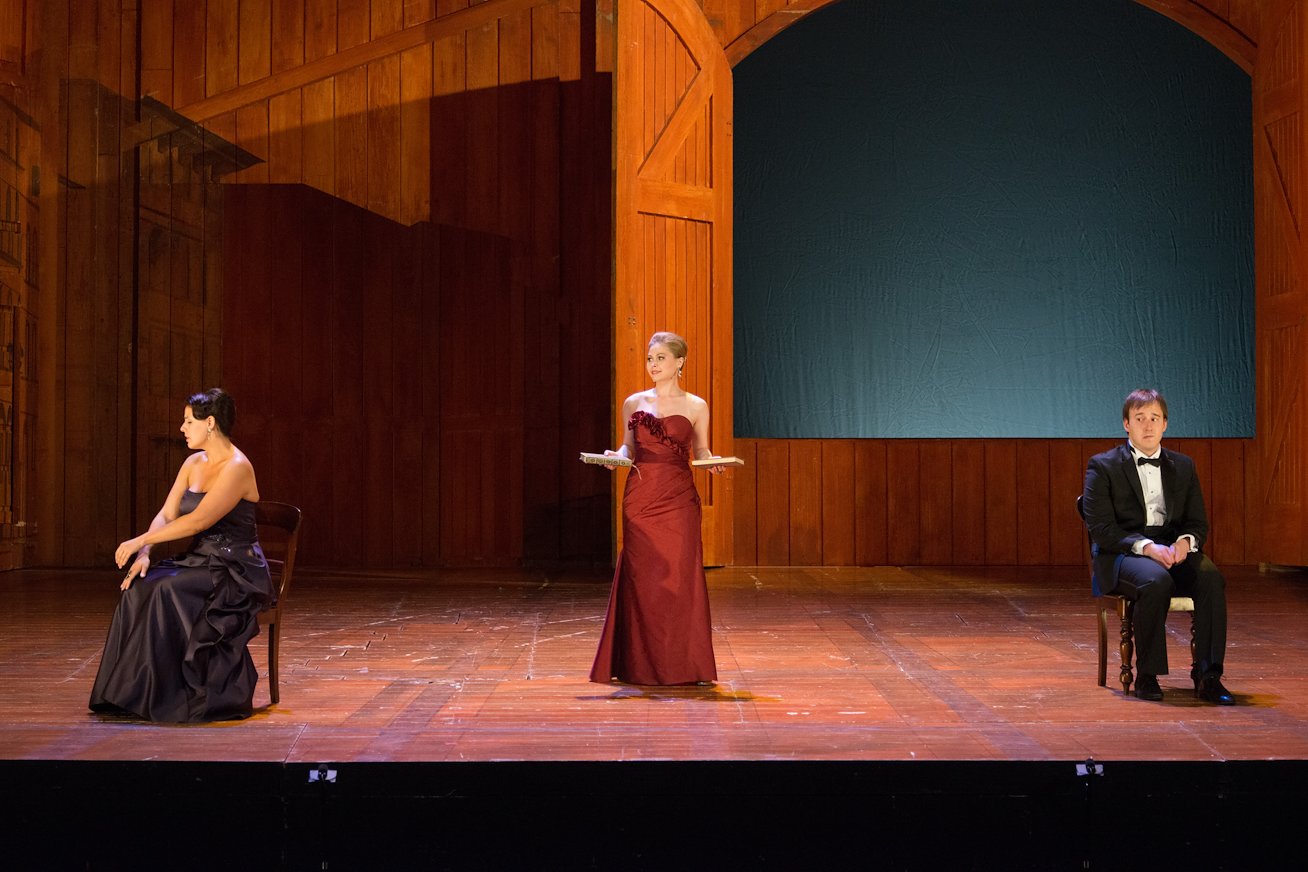 Fauno (Alisa Jordheim) unites two unlikely lovers...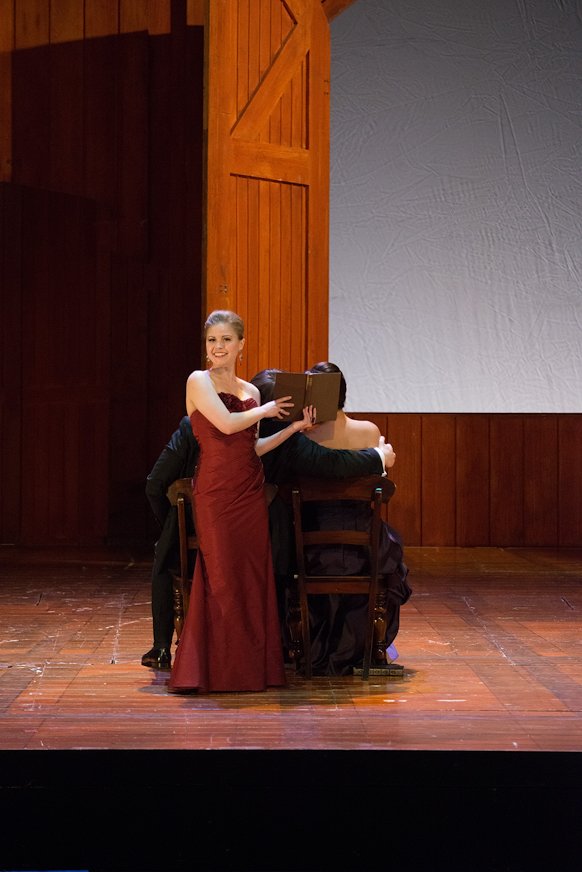 ...in "Dal tuo gentil sembiante" from Mozart's ASCANIO IN ALBA.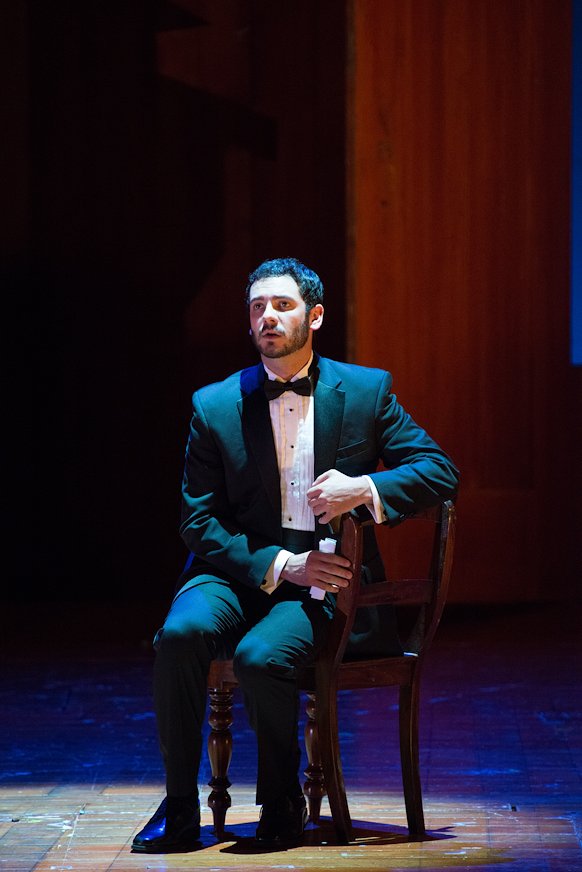 Fritz (Chris Carr) sings longingly of love in "Mein Sehnen" from Korngold's DIE TOTE STADT.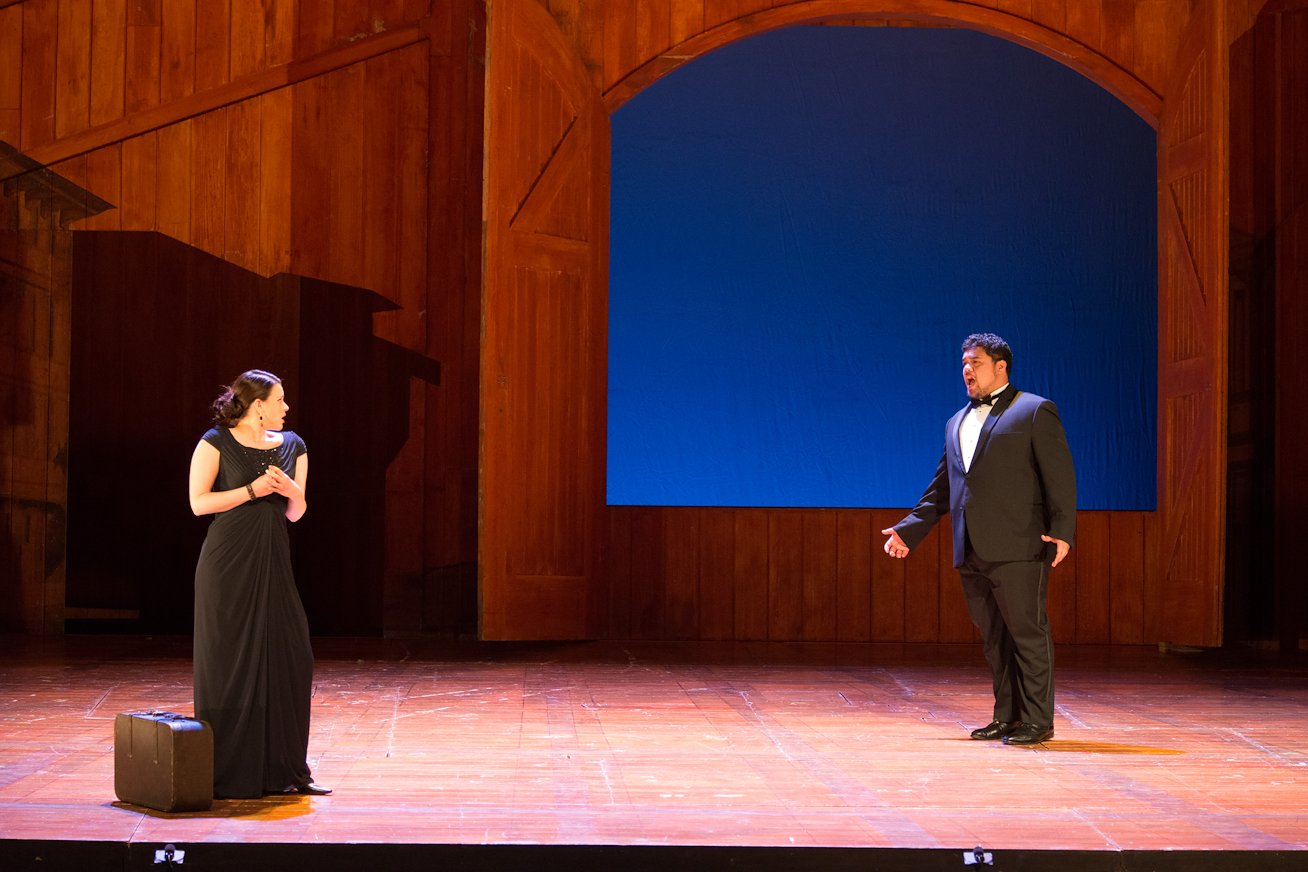 Manon (Maria Valdes) is courted by des Grieux (Pene Pati) in the Act One finale of Massenet's MANON.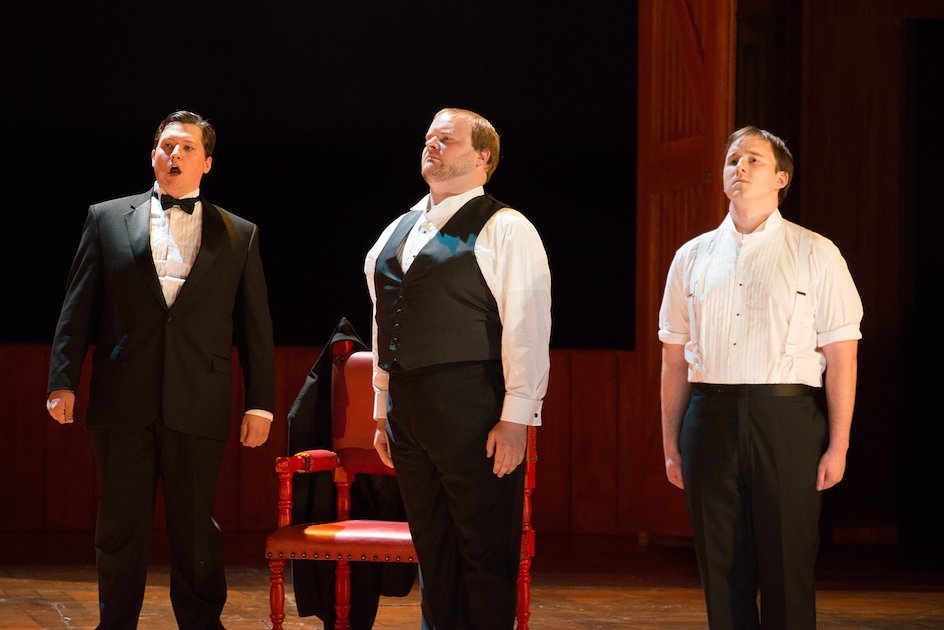 Vere (Robert Watson) lays down the laws of the sea to Claggart (Thomas Richards) and Billy Budd (Alex DeSocio) in the Act Two opening of Britten's BILLY BUDD.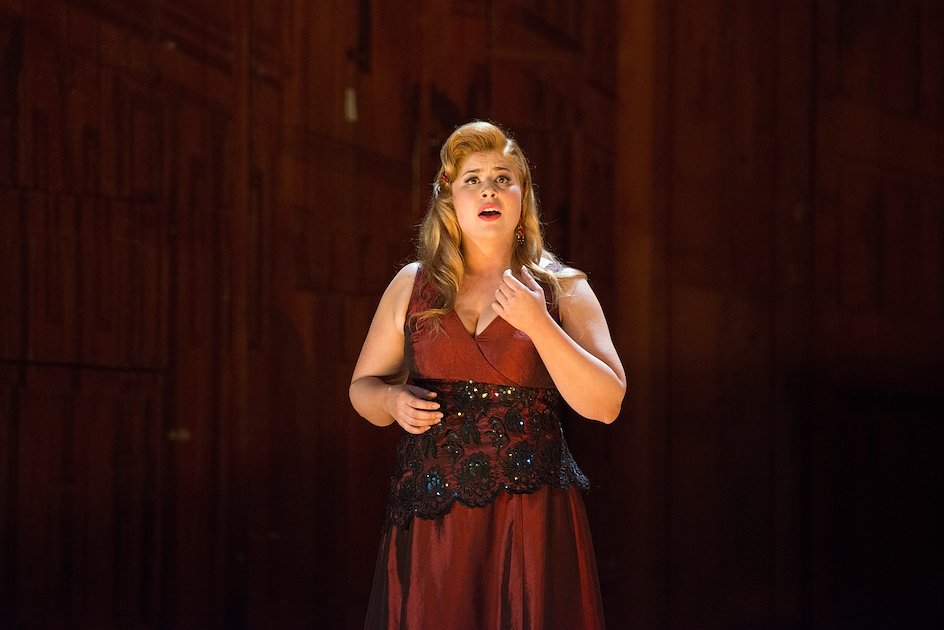 Lauretta (Jacqueline Piccolino) asks for her father's blessing in "O mio babbino caro" from Puccini's GIANNI SCHICCHI.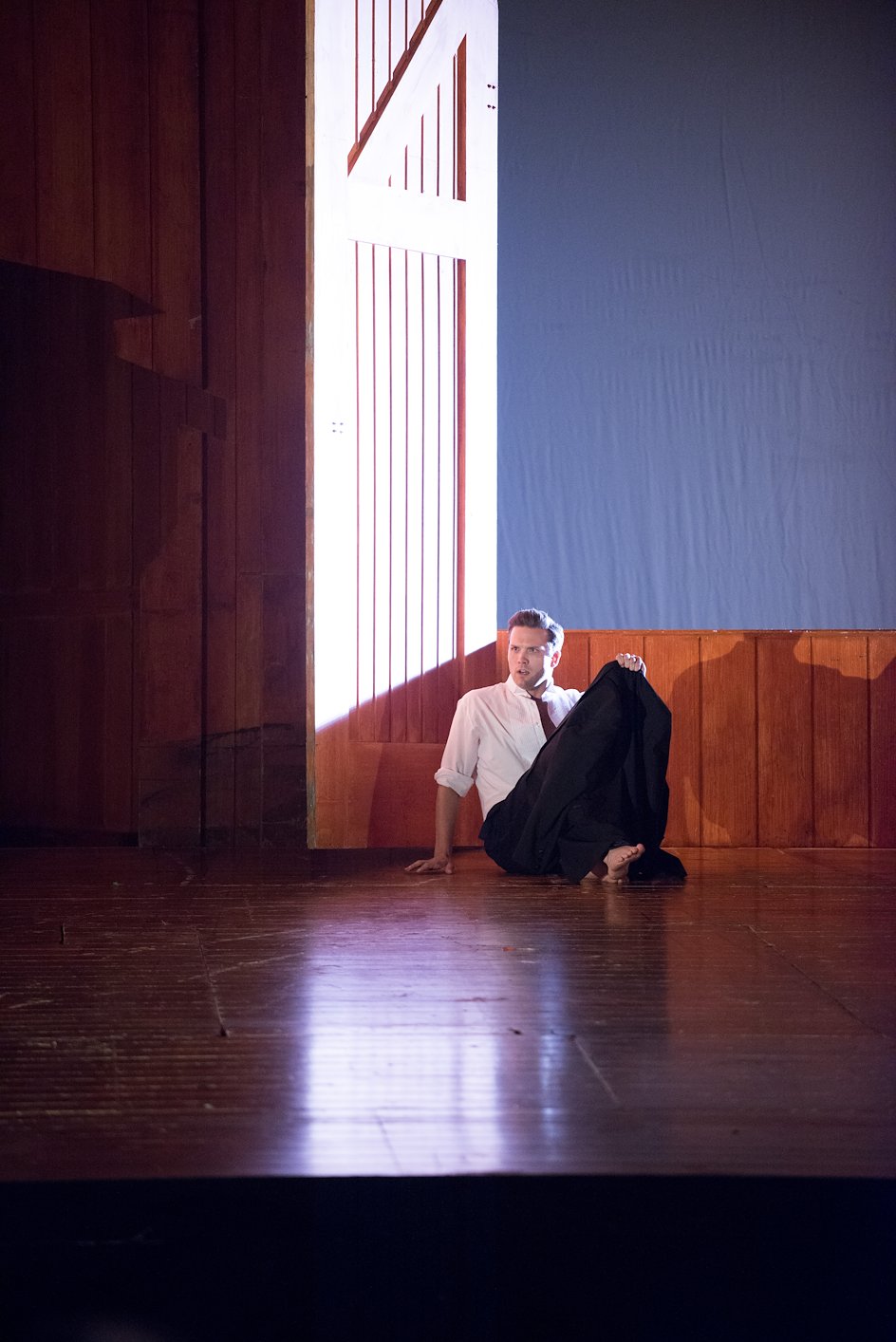 Ulisse (Joseph Lattanzi) awakens, shipwrecked on the shore of his homeland...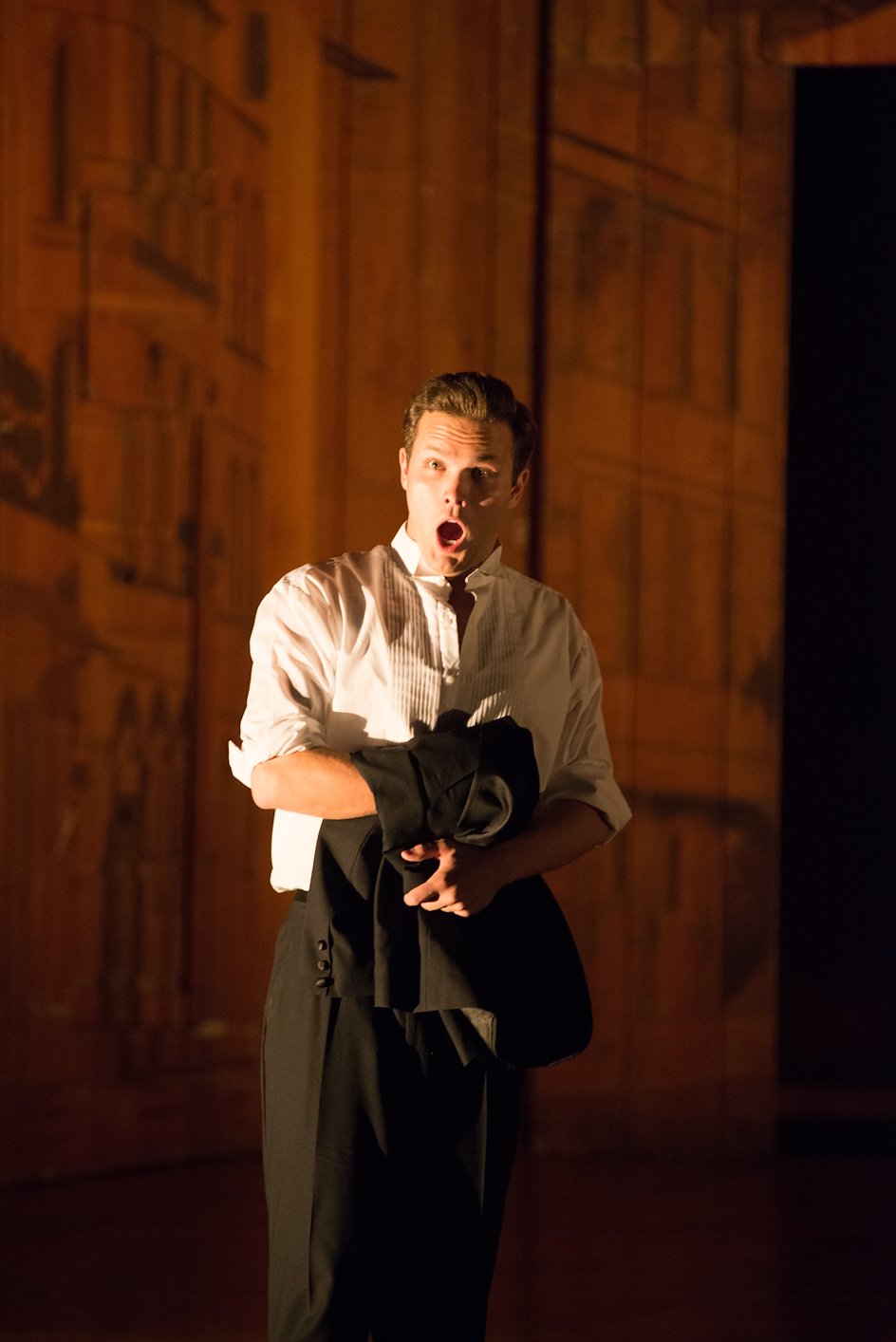 ...only to discover that the Gods have not punished those responsible.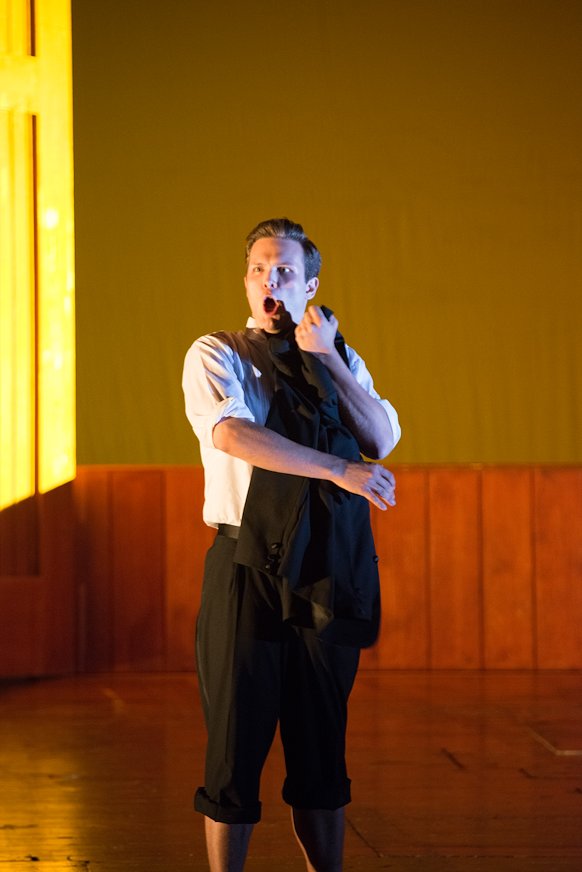 He plans his revenge on the Faeci...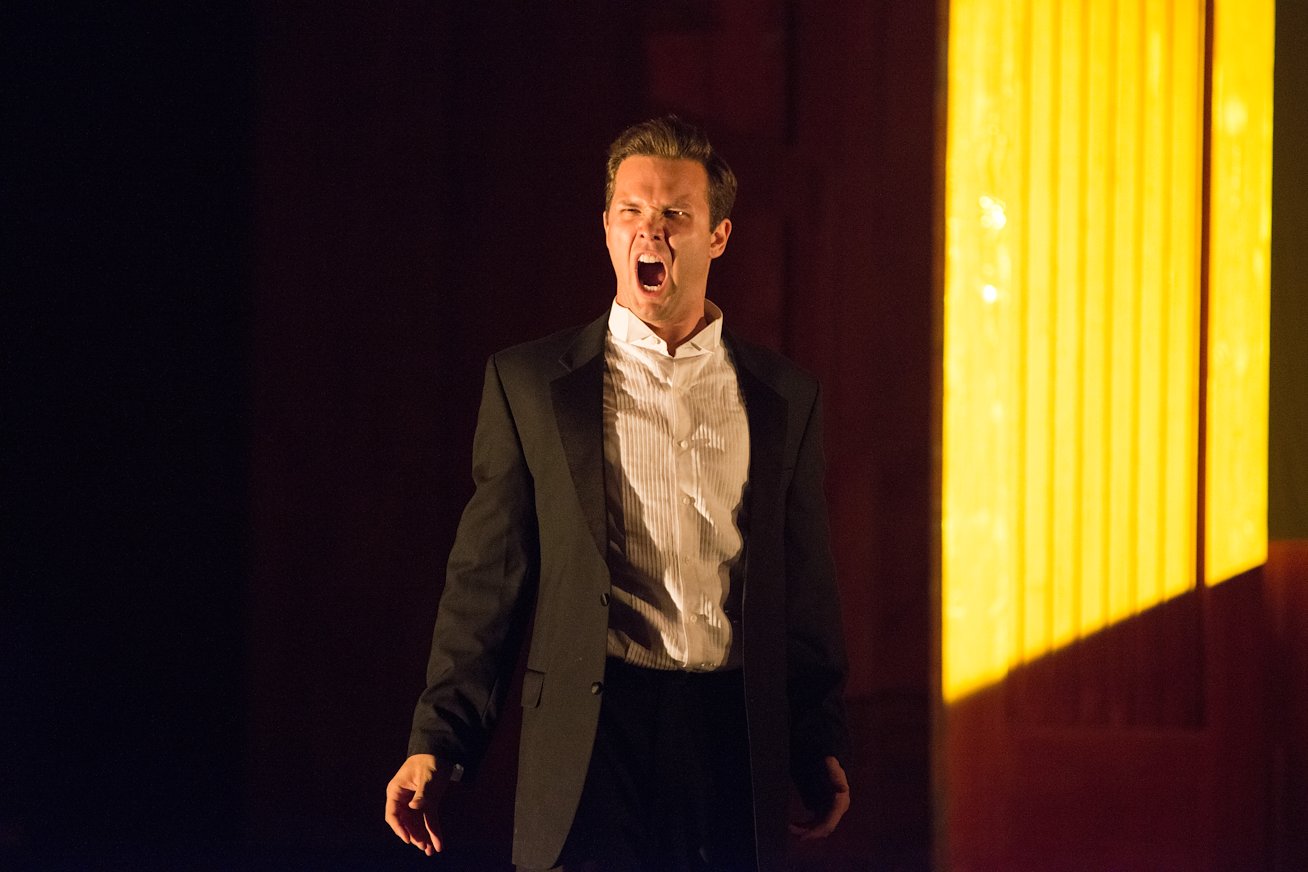 ...in "Dorme ancora?" from Monteverdi's IL RITORNO D'ULISSE IN PATRIA.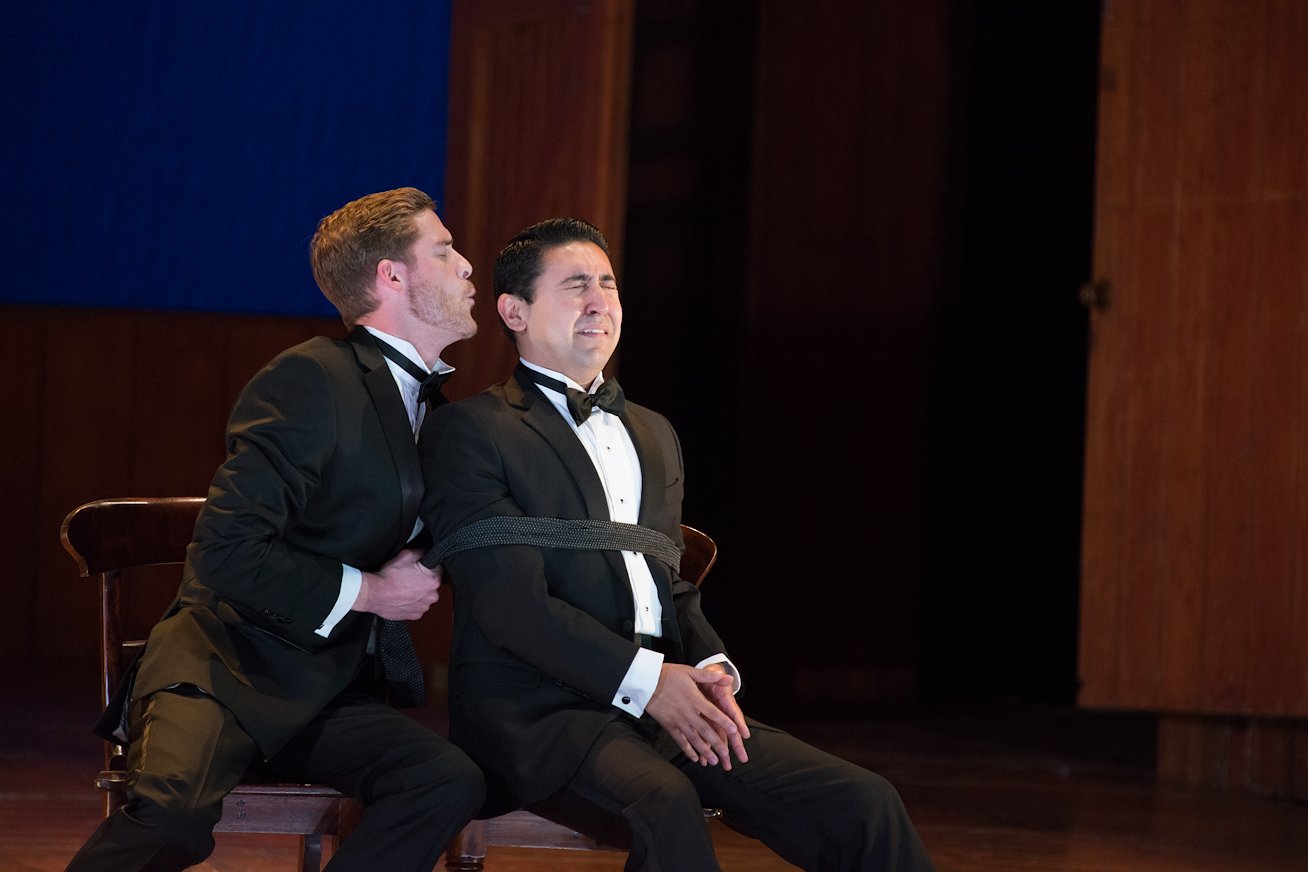 Magnifico (John Arnold) seduces Dandini (Efrain Solis) in "Un segreta d'importanza" from Rossini's LA CENERENTOLA.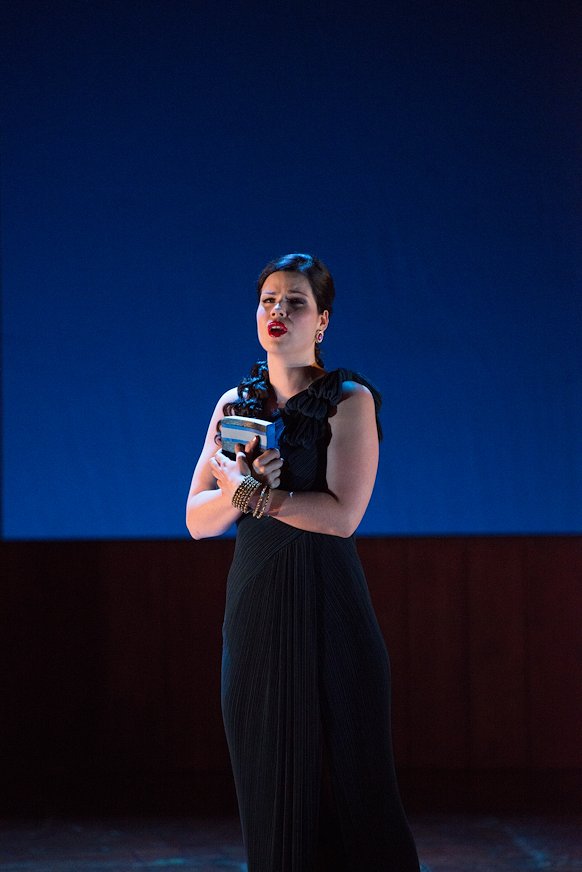 Sapho (Zanda Svede) says goodbye to love and life...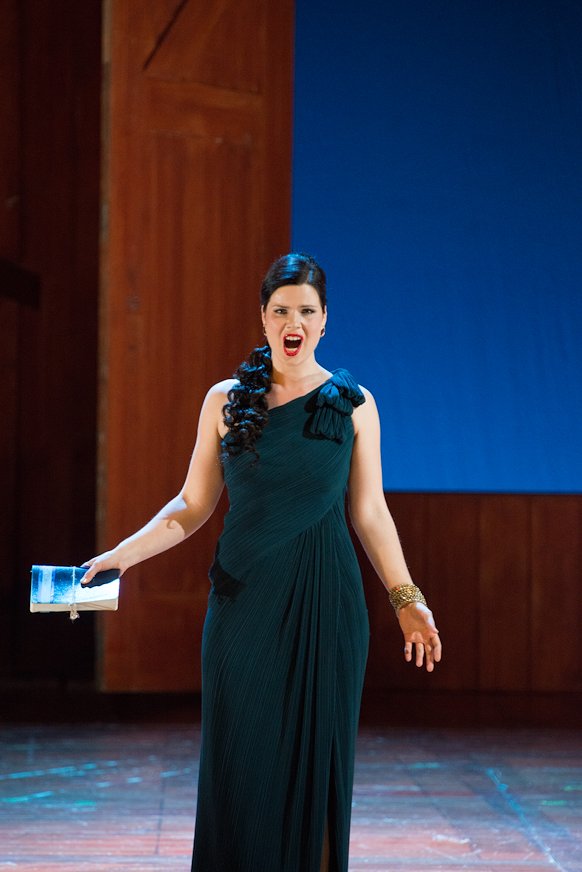 ... in "O my lyre immortelle" from Gounod's SAPHO.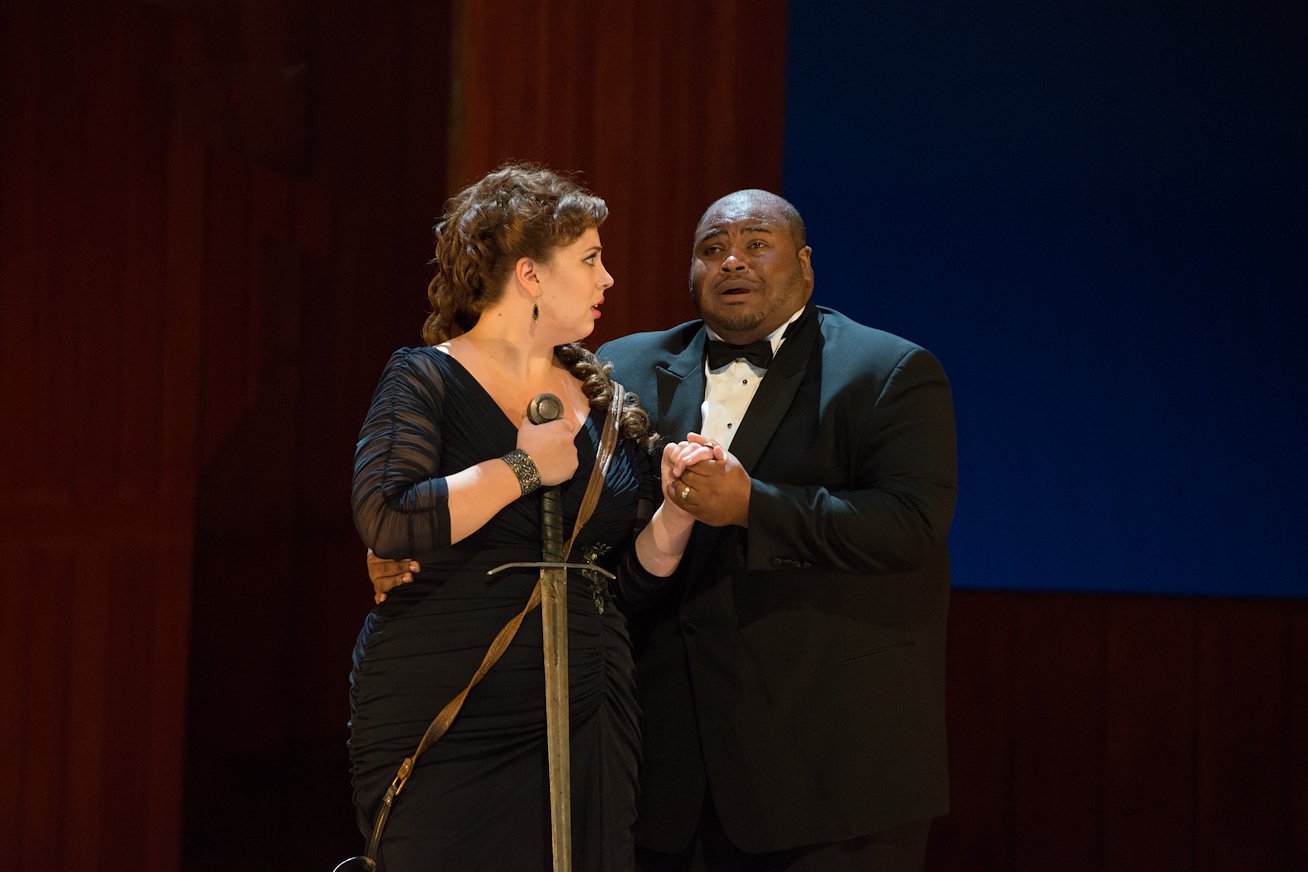 Lohengrin (Issachah Savage) says farewell to Elsa (Aviva Fortunata)...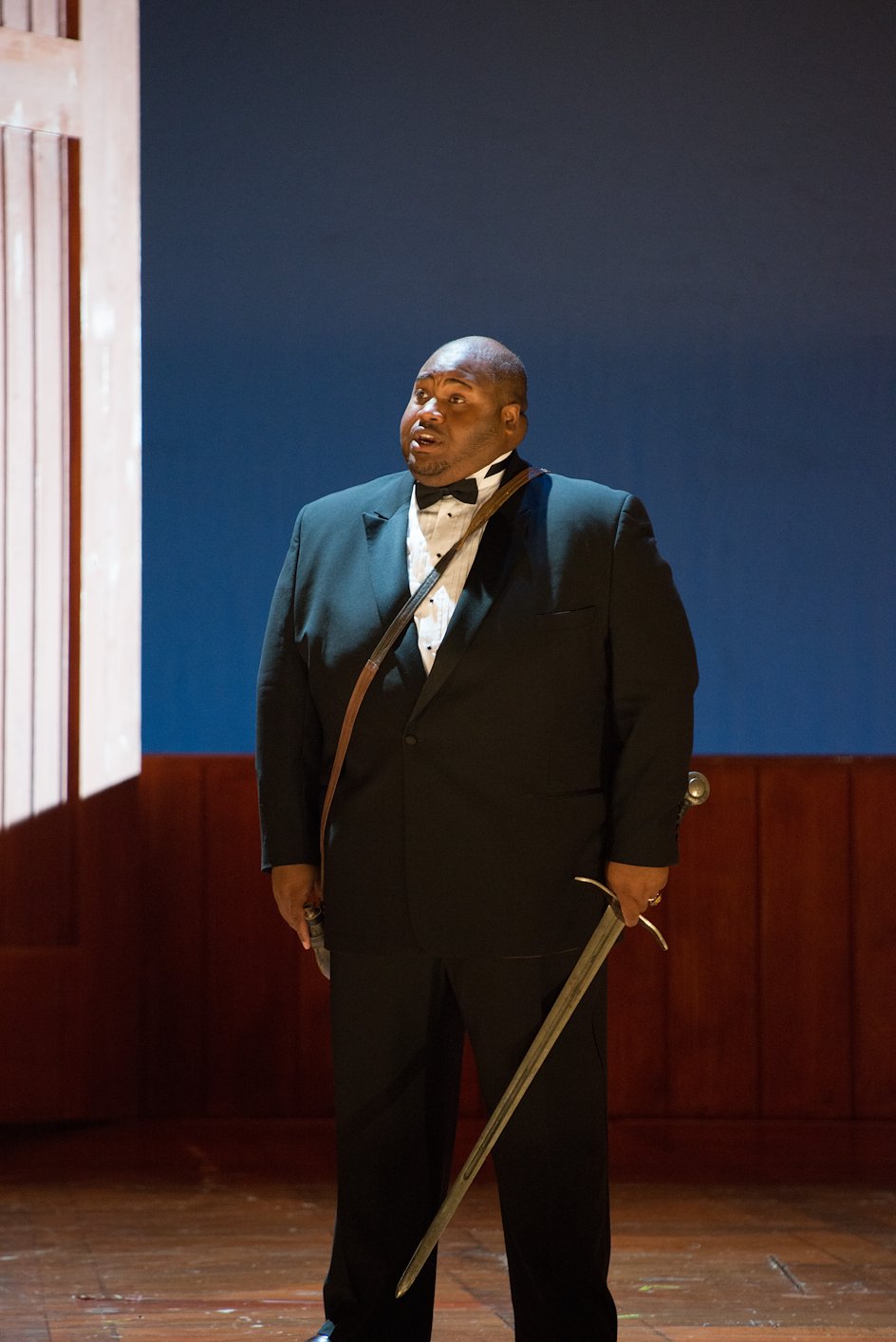 ...in "Mein lieber Schwan" from Wagner's LOHENGRIN.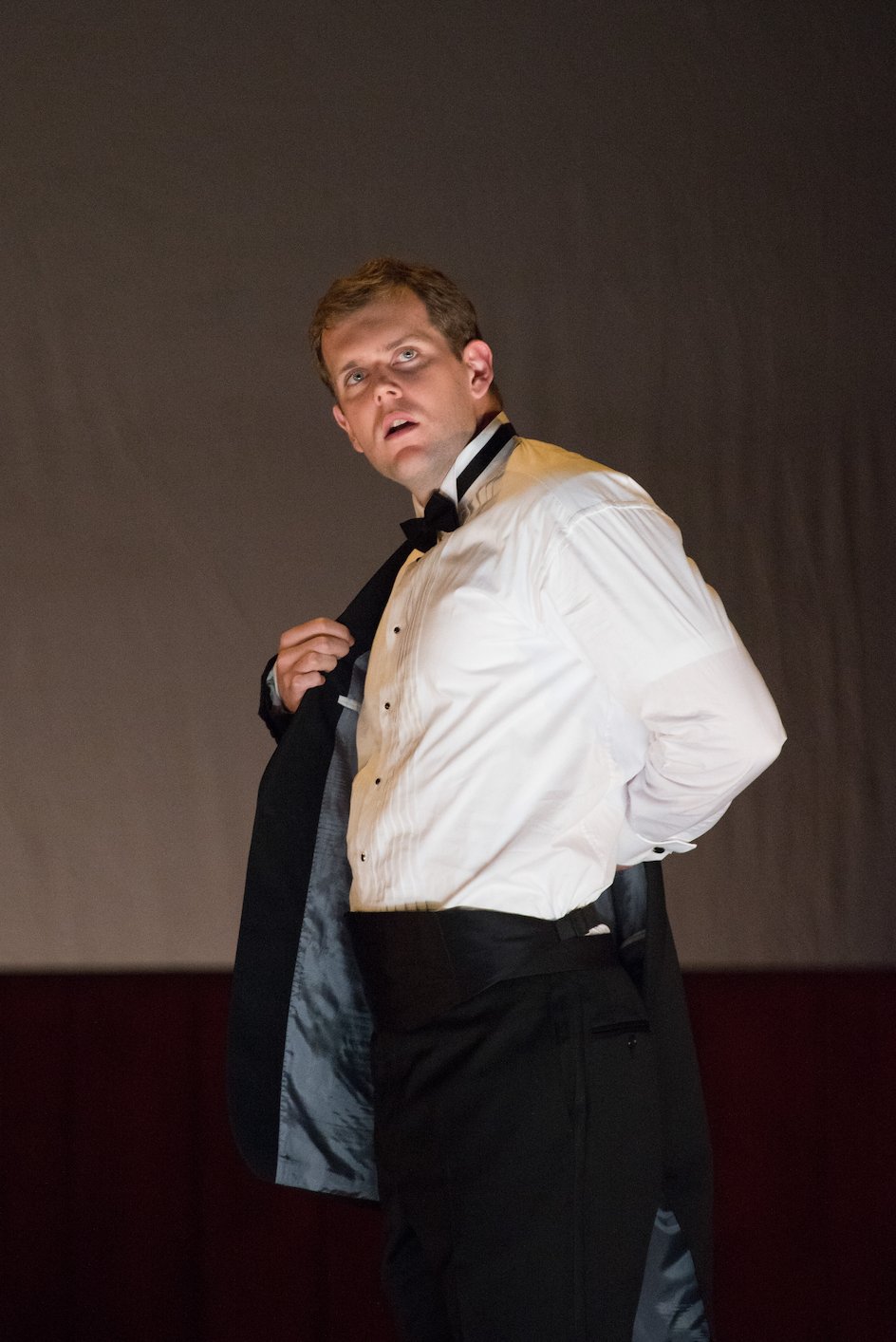 Procida (David Weigel) is stunned by the beauty of his homeland in "E tu, Palermo" from Verdi's I VESPRI SICILIANI.
Hélène (Kate Allen) and Paris (Matthew Newlin) seduce one another...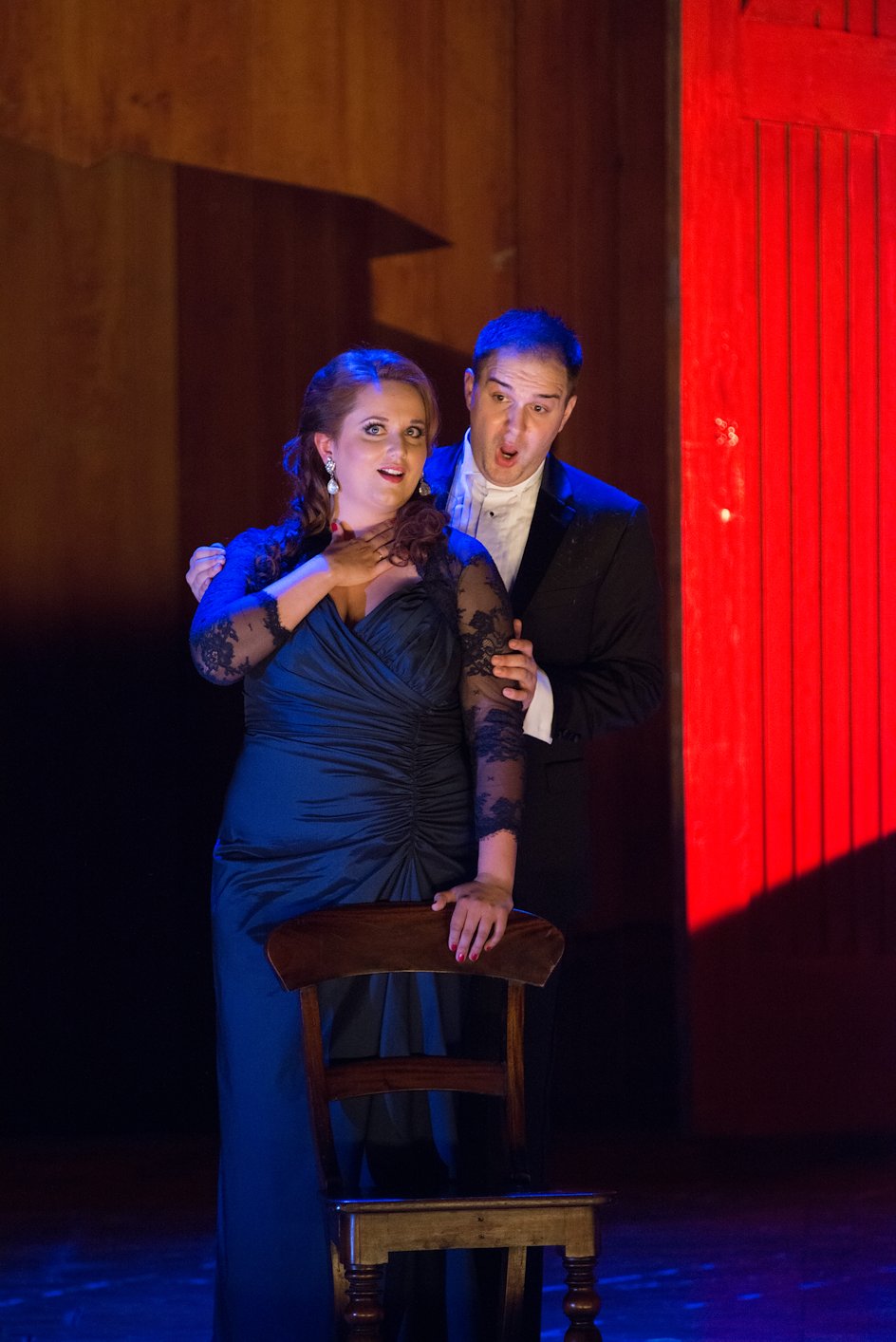 ...using the excuse of it being nothing more than fantasy...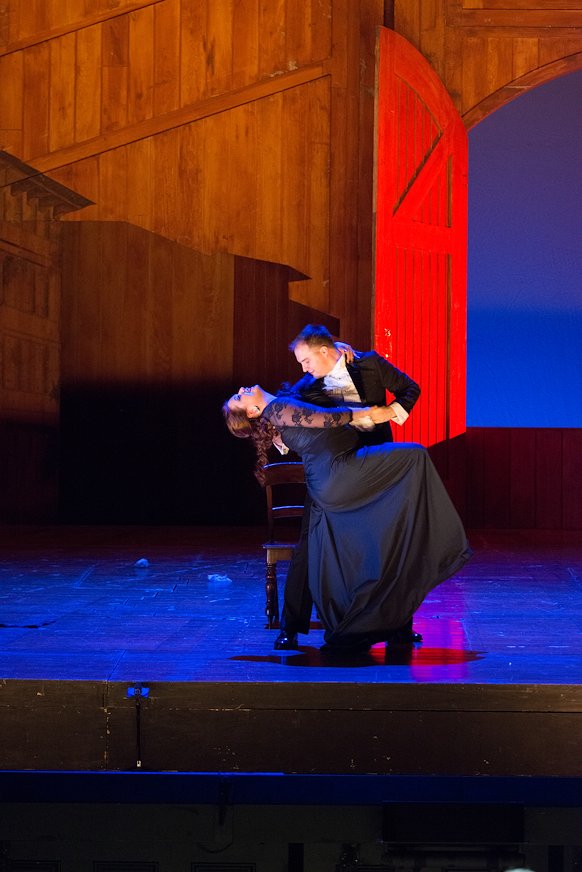 ...in "Oui, c'est un rêve" from Offenbach's LA BELLE HELENE.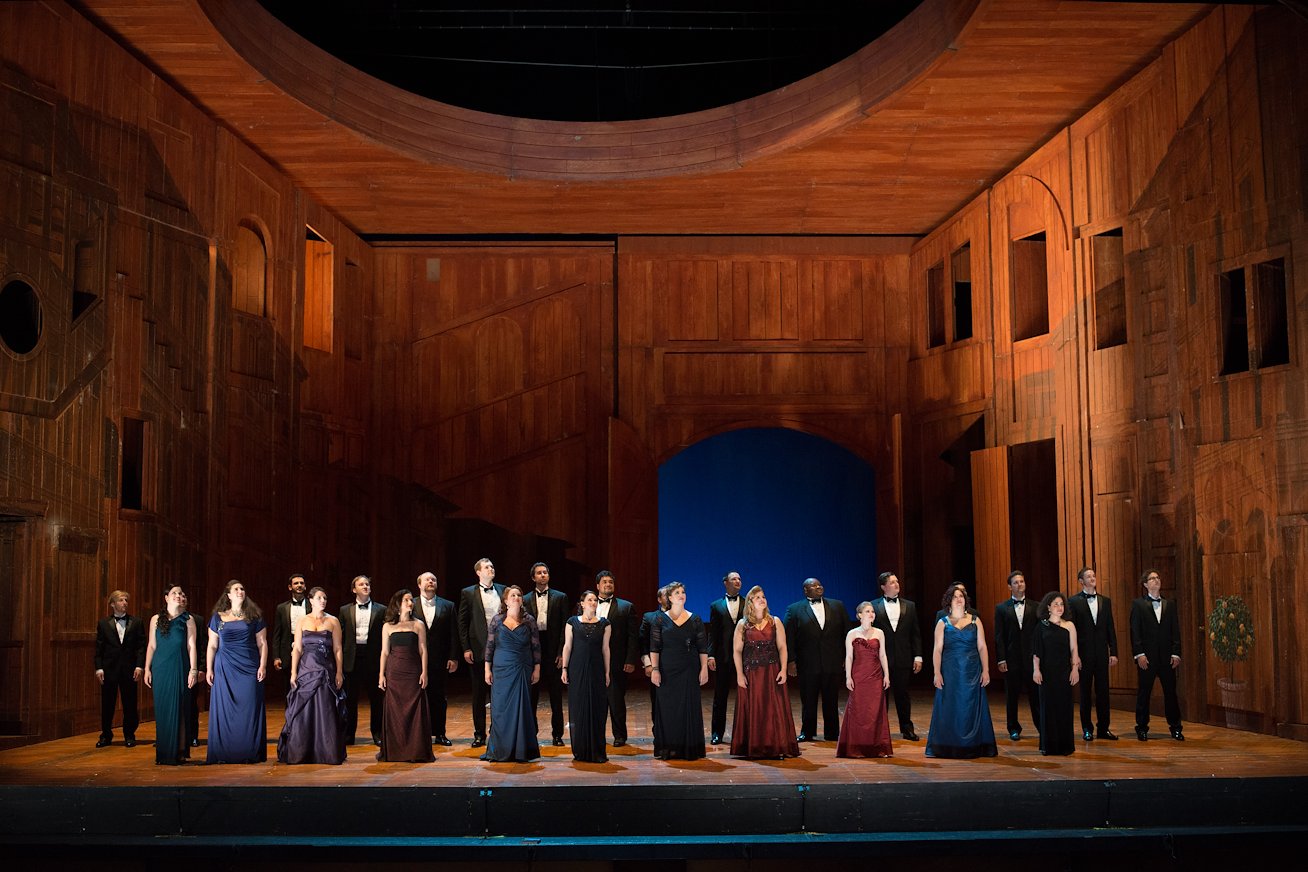 The 2013 Merola Opera Program Apprentice Singers and Coaches look to the future in the evening's finale: "Make our garden grow" from Bernstein's CANDIDE.