dark sisters [muhly & karam]
[01/2014]
composer | NICO MUHLY
librettist | STEPHEN KARAM
conductor | GLENN LEWIS
scenic designer | DAN DALY
costume designer | TONI WEST
lighting designer | ROBERT FIGUEIRA
photographer | DAVID BACHMAN
contemporary chamber opera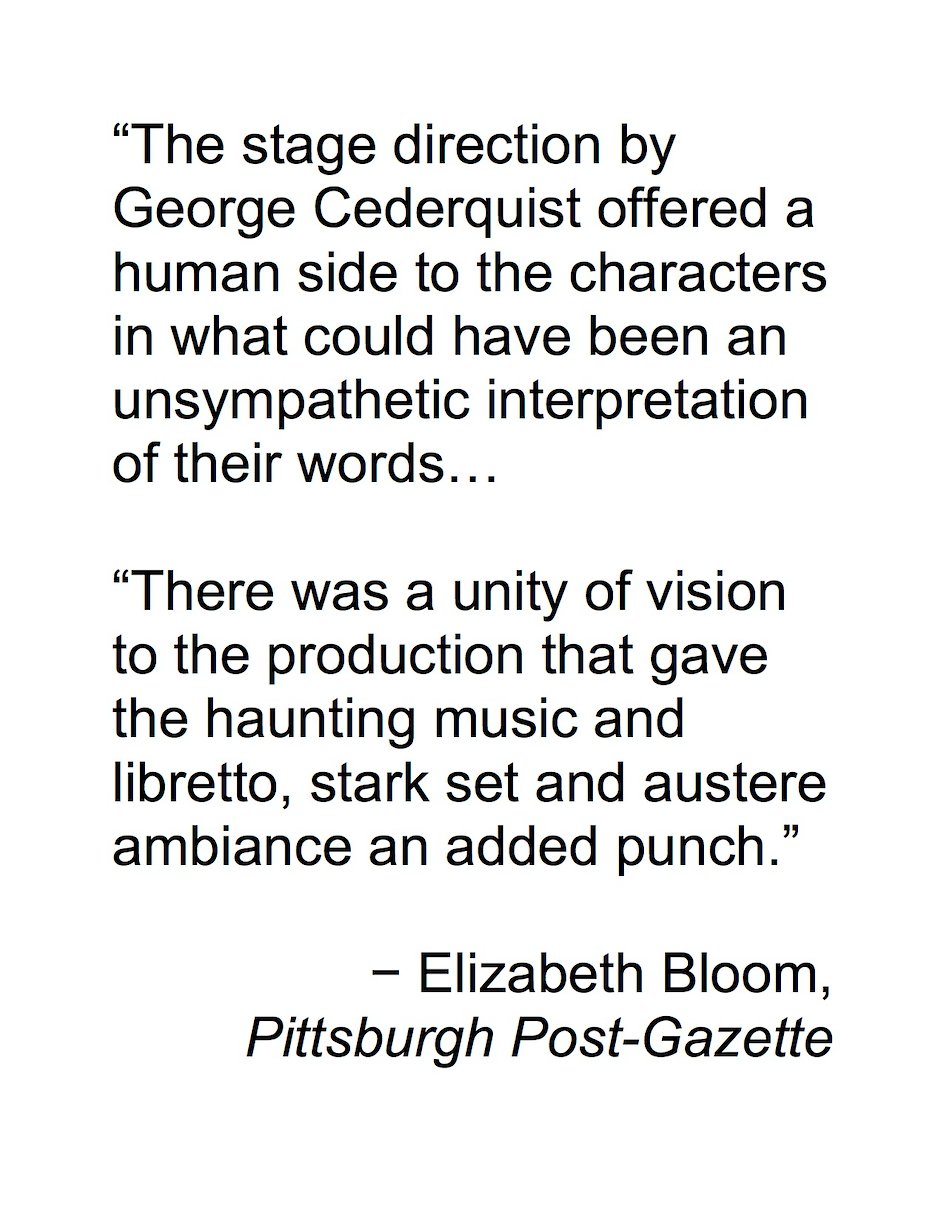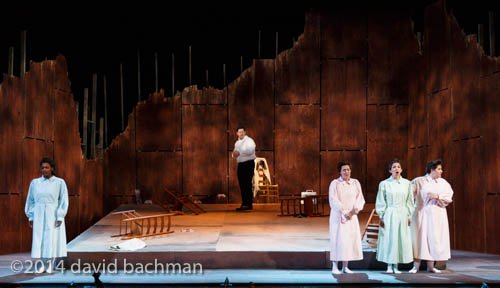 The Prophet (Joe Barron) and his wives (from L to R) Eliza (Jasmine Muhammad), Zina (Meredith Lustig), Ruth (Nicole Rodin), Almera (Alexandra Loutsion) and Presendia (Samantha Korbey) wake to find their house ransacked and their children taken by state officials.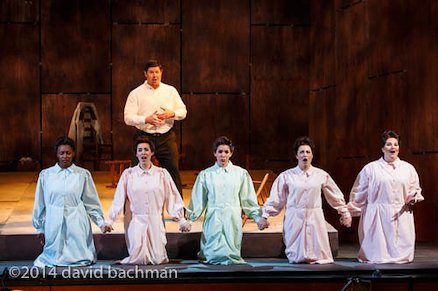 The Prophet reveals that he has had a revelation from an angel of God.
Eliza's daughter Lucinda (Rebecca Belczyk) prays alone.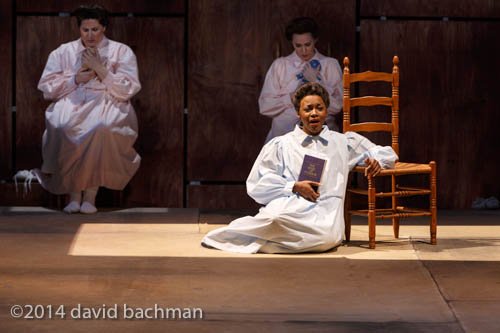 Eliza recalls her past: joining the Fundamentalist Latter-Day Saint church...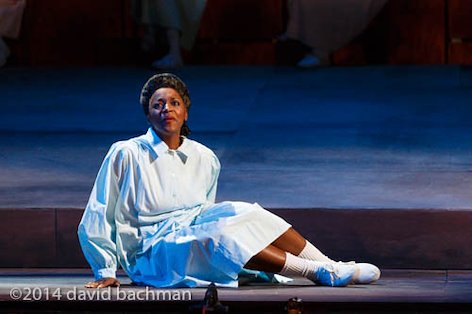 ...remembering the loneliness of her wedding day...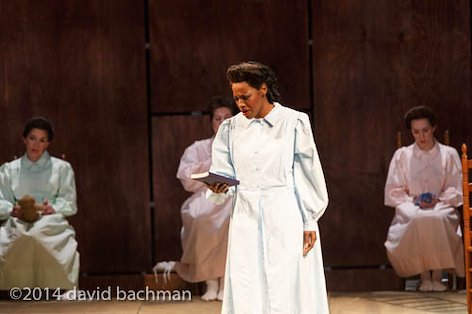 ...and questioning the validity of the church's doctrines.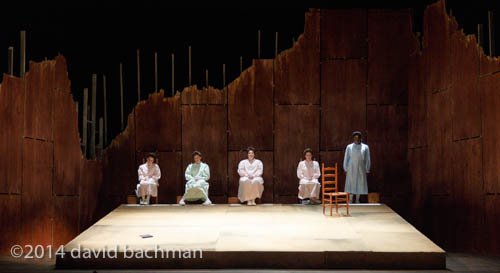 The wives return to their rooms, waiting for their children.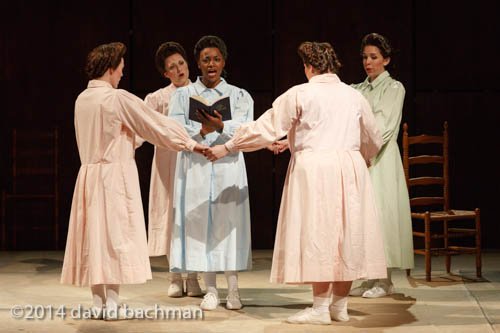 The wives read the scripture and pray to "Keep Sweet".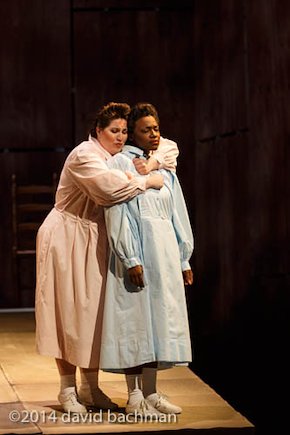 Almera begs Eliza to be stay holy, so that they can live together in eternity after death.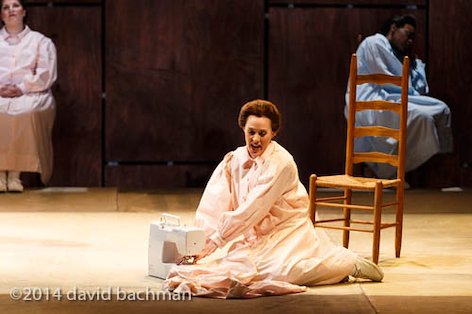 Zina occupies herself by sewing...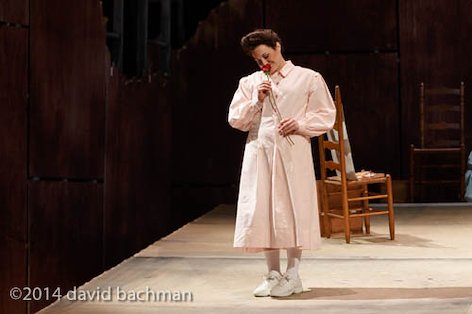 ...as Presendia taunts her with a romantic gift from the Prophet...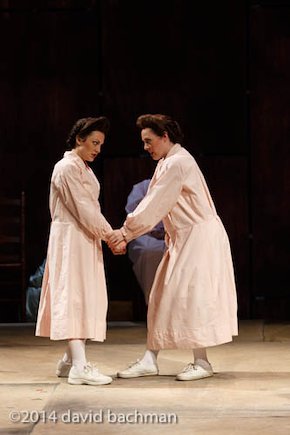 ...leading to a physical confrontation between them.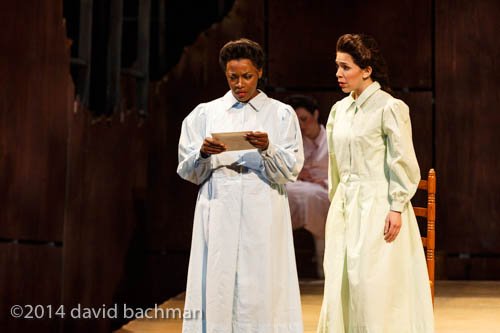 Ruth shows Eliza a letter from Lucinda to the Prophet...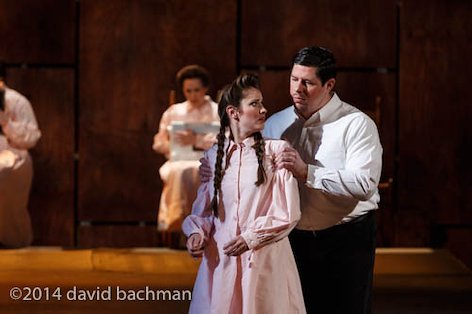 ...in which she begs to wait before marrying an older man in the church.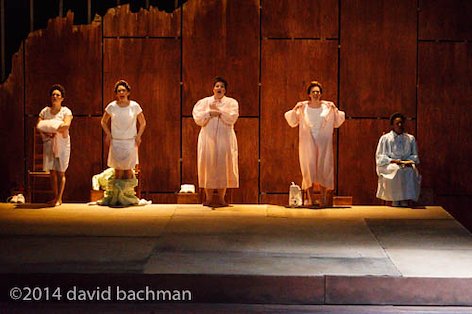 Each wife prepares for the Prophet's return, praying that he will sleep with her tonight.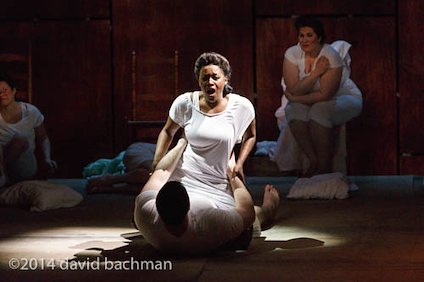 The Prophet chooses Eliza, driving her to reveal to the world the abuses happening inside the church compound.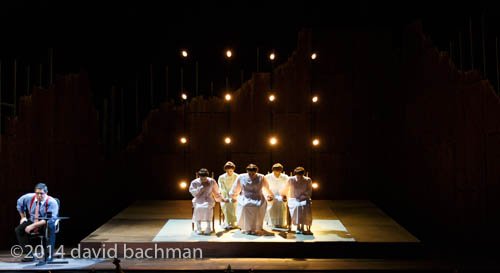 Having been invited onto King's (Joe Barron) TV show to tell their story, the women pray before the cameras go live.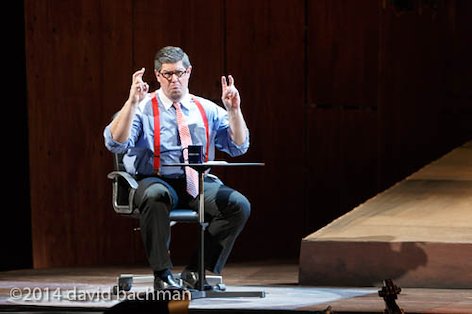 King mocks the wives' refusal to answer his tough questions about polygamy...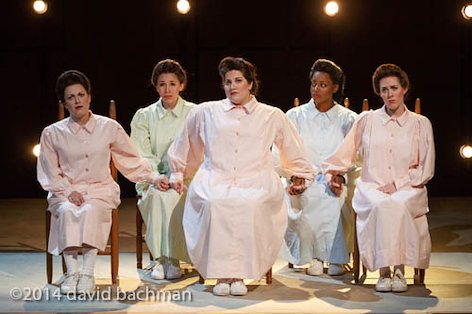 ...but the wives, except Eliza, remain firm.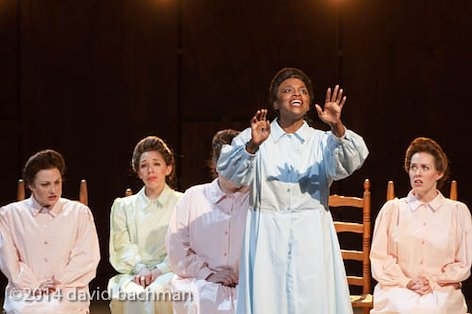 Eliza breaks from the script, revealing the secrets of the church and begging her daughter to stay away...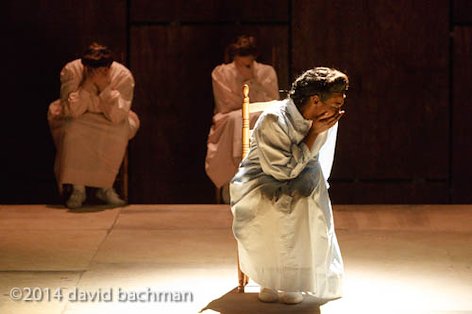 ...only to realize that she must now leave the compound forever.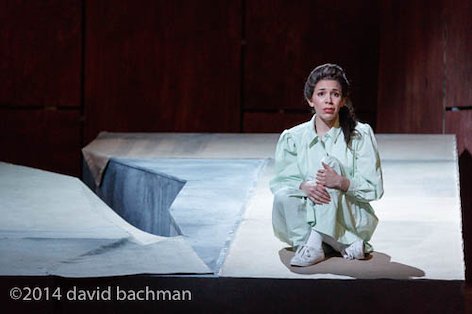 Ruth, deeply depressed, escapes the compound and runs to the top of the mesa...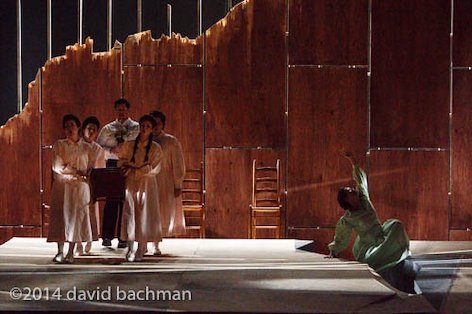 ...throwing herself to her death...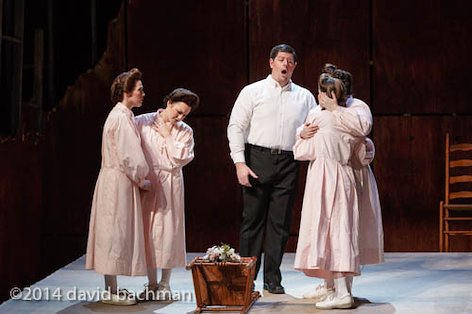 ...as the rest of the family mourns.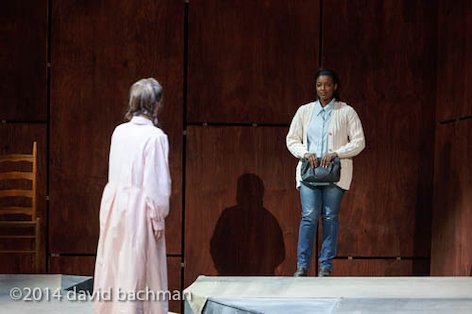 Eliza returns to take Lucinda with her, far away from the compound, but is rejected...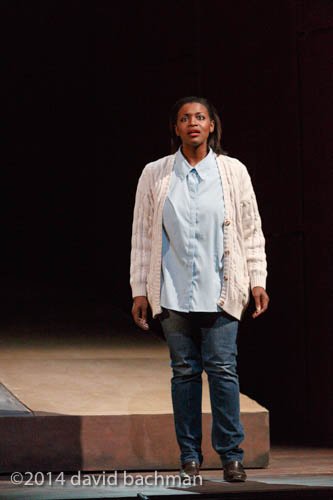 ...leaving her to start a new life alone.