corsair [camera opera]
[10/2020] [winner, best music video, 2022 ALADERRI INTERNATIONAL FILM FESTIVAL]
composer & librettist | K. F. JACQUES
director of photography | RICK SCHULER
production designer | BRAD CALEB LEE
editor | RICK SCHULER
music supervisor | CATHERINE O'SHAUGHNESSY
unit production manager | TED NAZAROWSKI
production assistant | EDYTA LAURENT
world premiere camera opera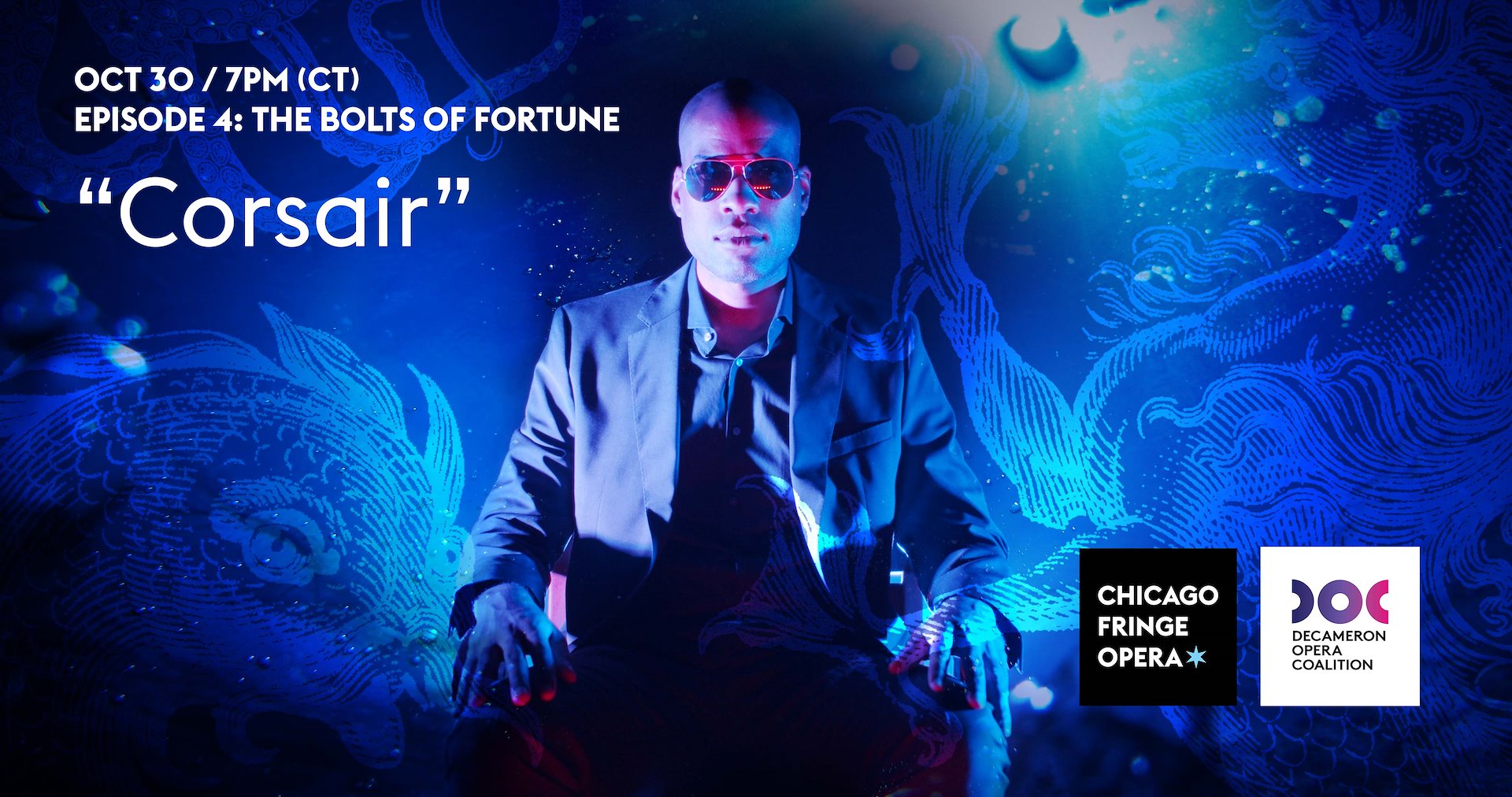 You have everything you need. Then you double it. Then you lose it all. How do you get it back? Where do you end up? "Corsair" is one man's journey from greed to humility, from isolation to community, all told through the epic form of hip-hopera.
Featuring operatic baritone and hip-hop MC K. F. Jacques alongside soprano Takesha Meshé Kizart, this camera opera is one of ten world premieres commissioned in October 2020 by the Decameron Opera Coalition (DOC).
"Corsair" and the DOC have won the Chicago Reader's 'Best Opera Production of 2020' award, the 'Excellence in Opera Award' by Fred Plotkin and WQXR New York Public Radio, the 'Best Collaboration in the 2020' by 360° of Opera Awards, and OperaWire's 'Best of 2020: Top Industry-Defining Moments of the Year'.
"Corsair" has since been added to the Library of Congress' Performing Arts Covid-19 Response Collection.