the consul [menotti]
[07/2016]
conductor | JASON CARLSON
designer | MEGHAN SMEENGE
lighting designer | TED NAZAROWSKI
photographer | SUE LINDELL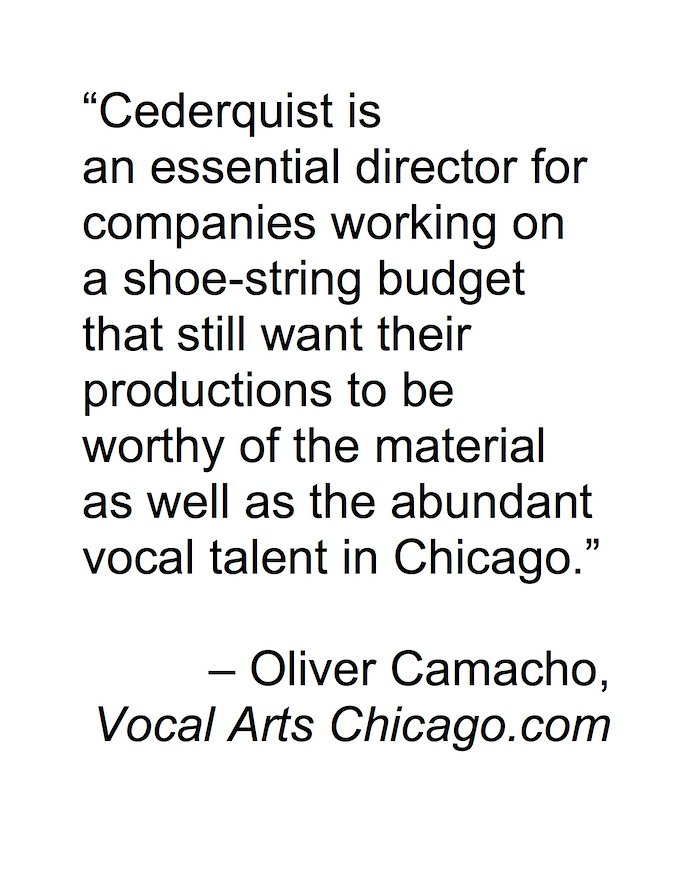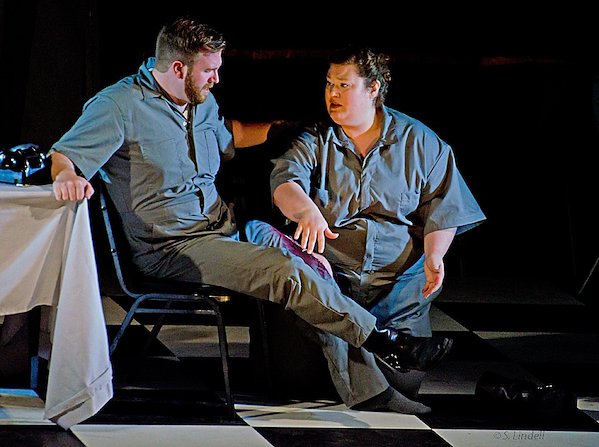 Magda (Jessica Oliver) comforts her husband John (Stuart Thompson), a wounded resistance fighter.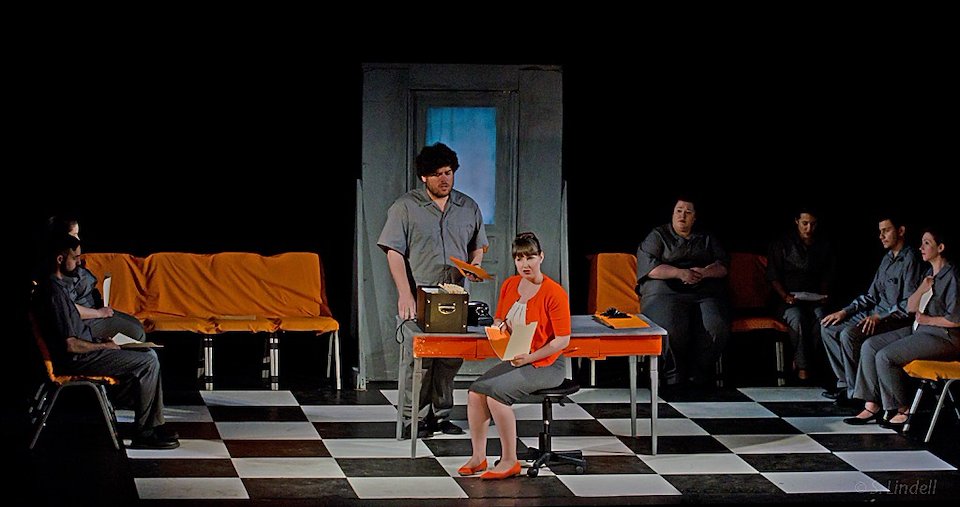 In the Consulate, Mr. Kofner (Daniel Johnson) appeals to the Secretary (Julia Hardin) for a visa, but to no avail.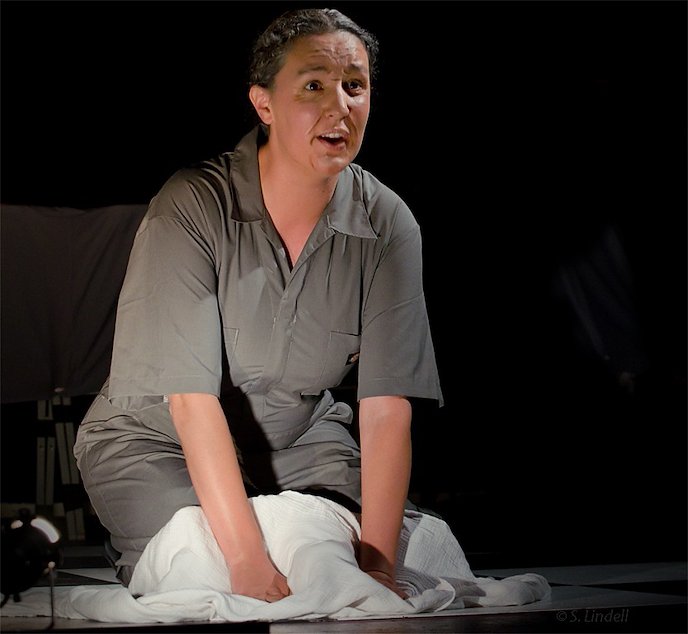 John's mother (Lauren Bigalow) suffocates her grandson, thinking it will free him from living under oppression.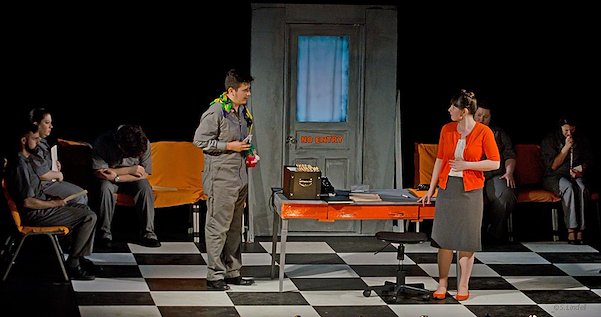 The magician Mr. Magadoff (Alfredo Jimenez) uses tricks to get a visa from the Secretary.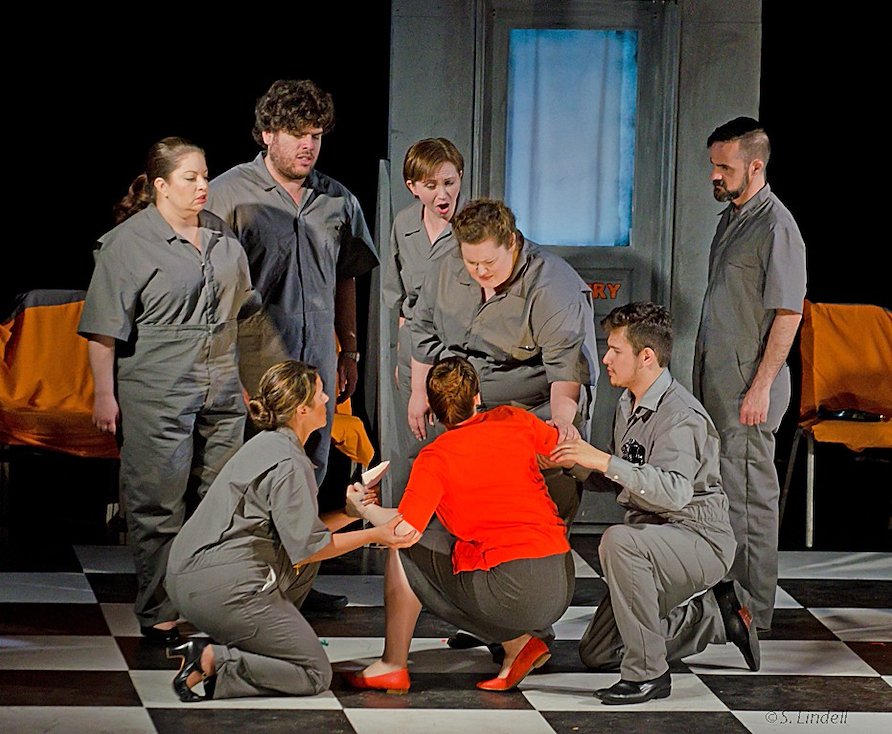 Those waiting in the Consulate rebel against the Secretary.
The Police Agent (Terry Strandt) confronts Magda.