paul's case [spears & walat]
[02/2014]
composer | GREGORY SPEARS
librettists | GREGORY SPEARS & KATHRYN WALAT
conductor | GLENN LEWIS
scenic & lighting designer | JERRY SHERK
costume designer | TONI WEST
creative consultant | PATRICK RIZZOTTI
photographer | DAVID BACHMAN
contemporary chamber opera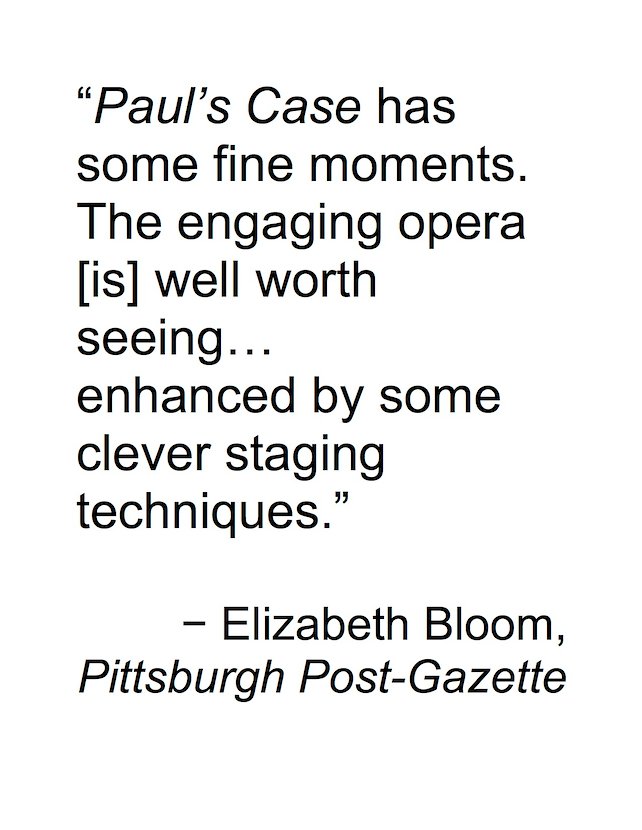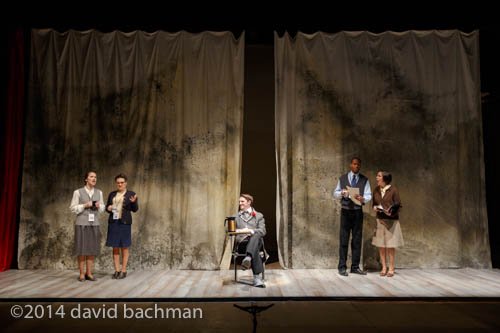 Paul (Daniel Curran) is hauled into the Principal's (Phillip Gay) office for his strange behavior...
...where he only infuriates his teachers (from L to R, Samantha Korbey, Nicole Rodin and Rebecca Belczyk) even more.
Paul runs to his job as an usher at Pittsburgh's Carnegie Music Hall...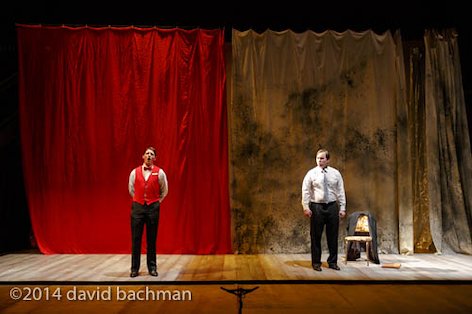 ...leaving behind his irate father (Alex DeSocio) at home.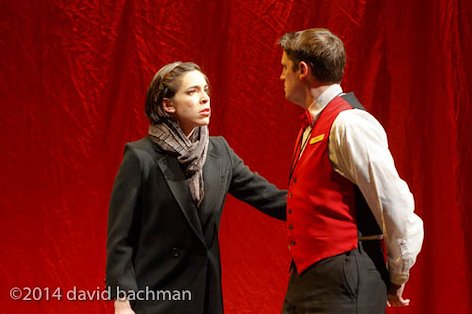 Paul's English Teacher tries, and fails, to warn Paul about the disappointments of life.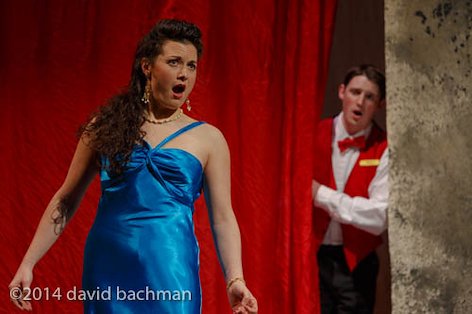 During the concert, Paul falls in love, briefly, with one of the singers (Samantha Korbey)...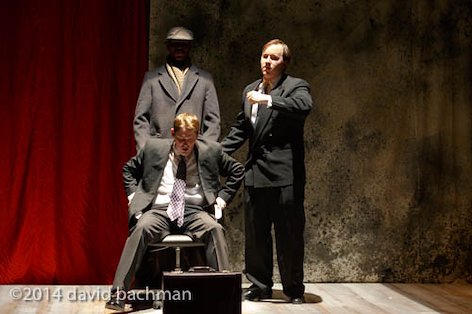 ...only to be torn from the concert hall and forced to work in a bank by his father.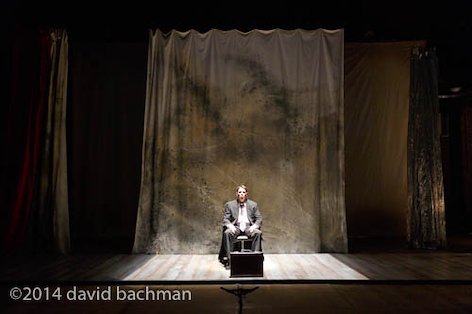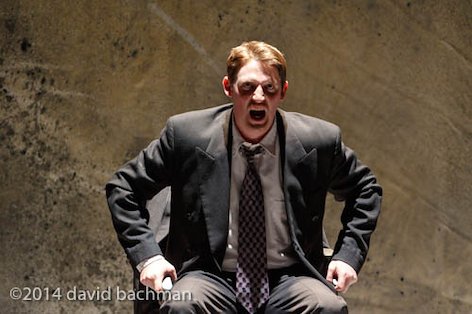 ...Paul decides to steal the cash deposit...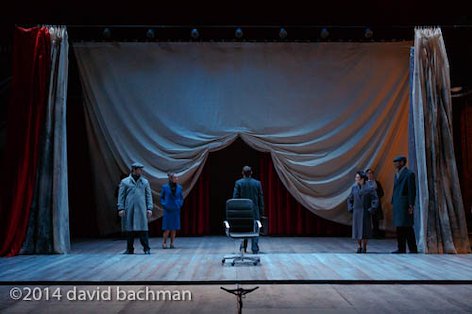 ...and run away to New York City.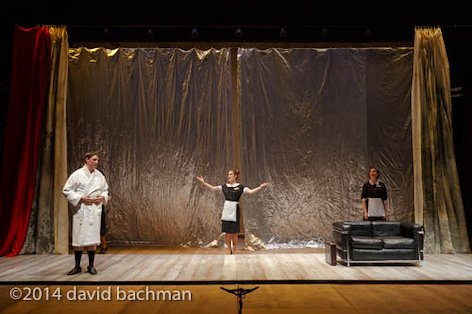 At the Waldorf-Astoria, surrounded by wealth...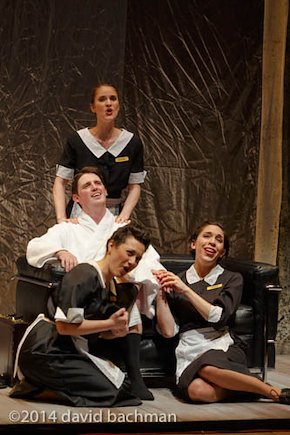 ...everything is quite perfection.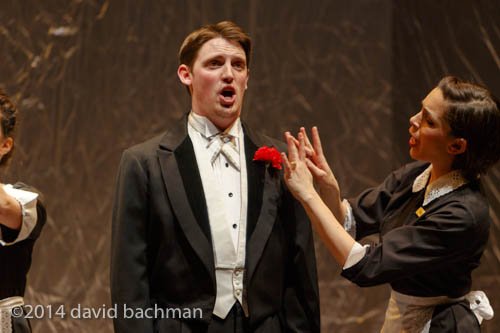 Paul is dressed in his newly-purchased evening wear...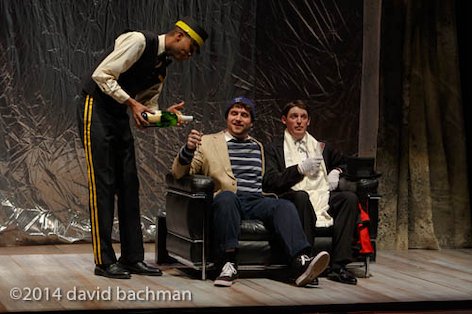 ...then meets a Yale freshman...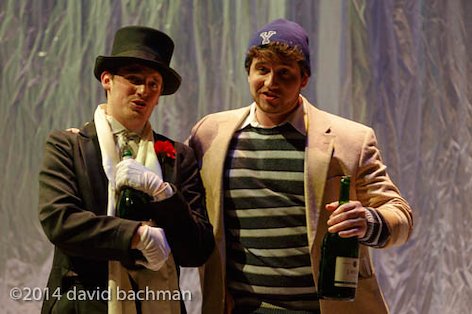 and joins him for a night on the town.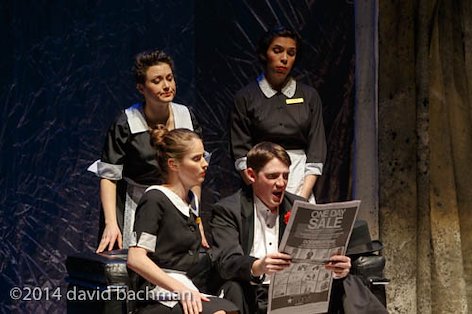 The next morning, Paul reads that his thievery has been found out, and that his father is heading to New York City to get him.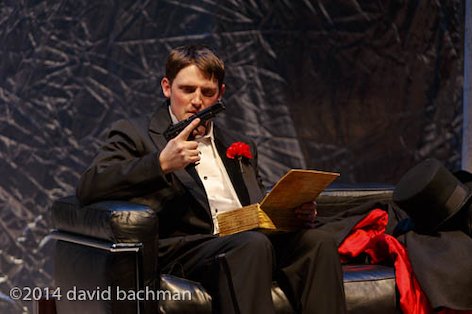 Paul begins to contemplate suicide, but eschews the revolver.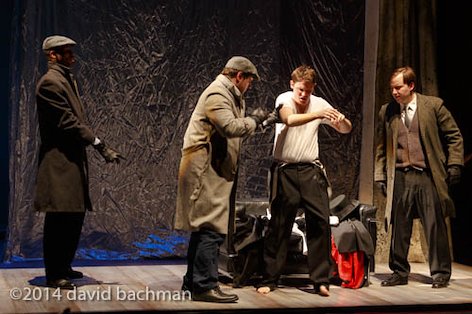 After being stripped of his finery...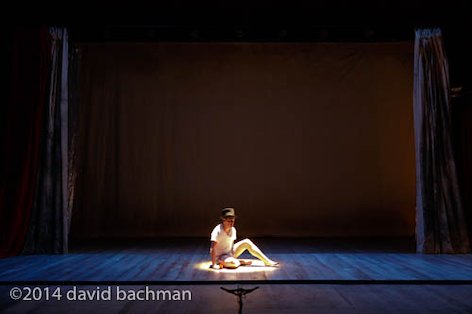 ...Paul runs to the train yard...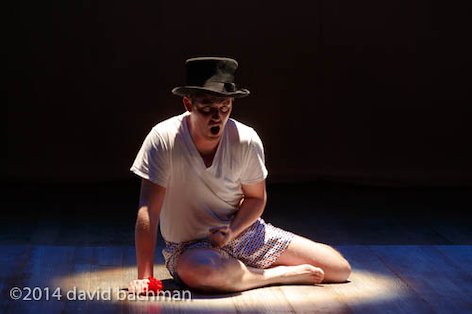 ...buries his red carnation...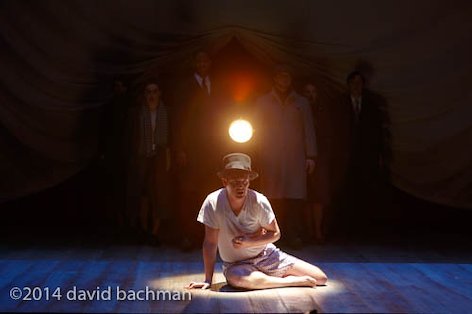 ...and throws himself in front of an oncoming train.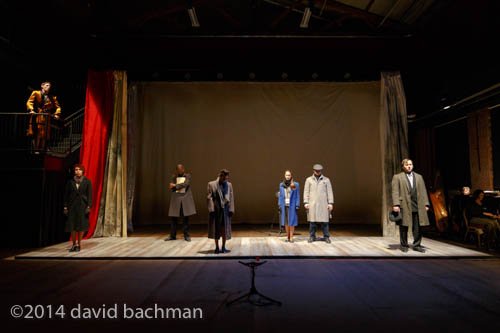 Paul's death is mourned by all who knew him...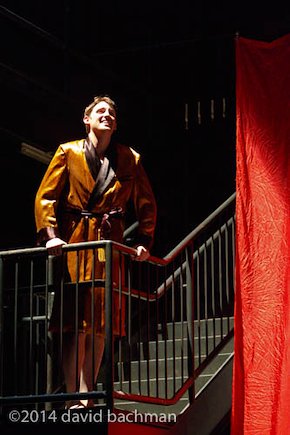 ...as he returns as a vision, his voice fading into the darkness.