in the penal colony [glass]
[05/2016]
composer | PHILIP GLASS
librettist | RUDY WURLITZER
conductor | CATHERINE O'SHAUGHNESSY
scenic designer | DAN STRATTON
costume designer | STEPHANIE CLUGGISH
lighting designer | REBECCA JEFFORDS
photographer | WENDY ALAS
videographer | DAN GOLDROSEN
contemporary chamber opera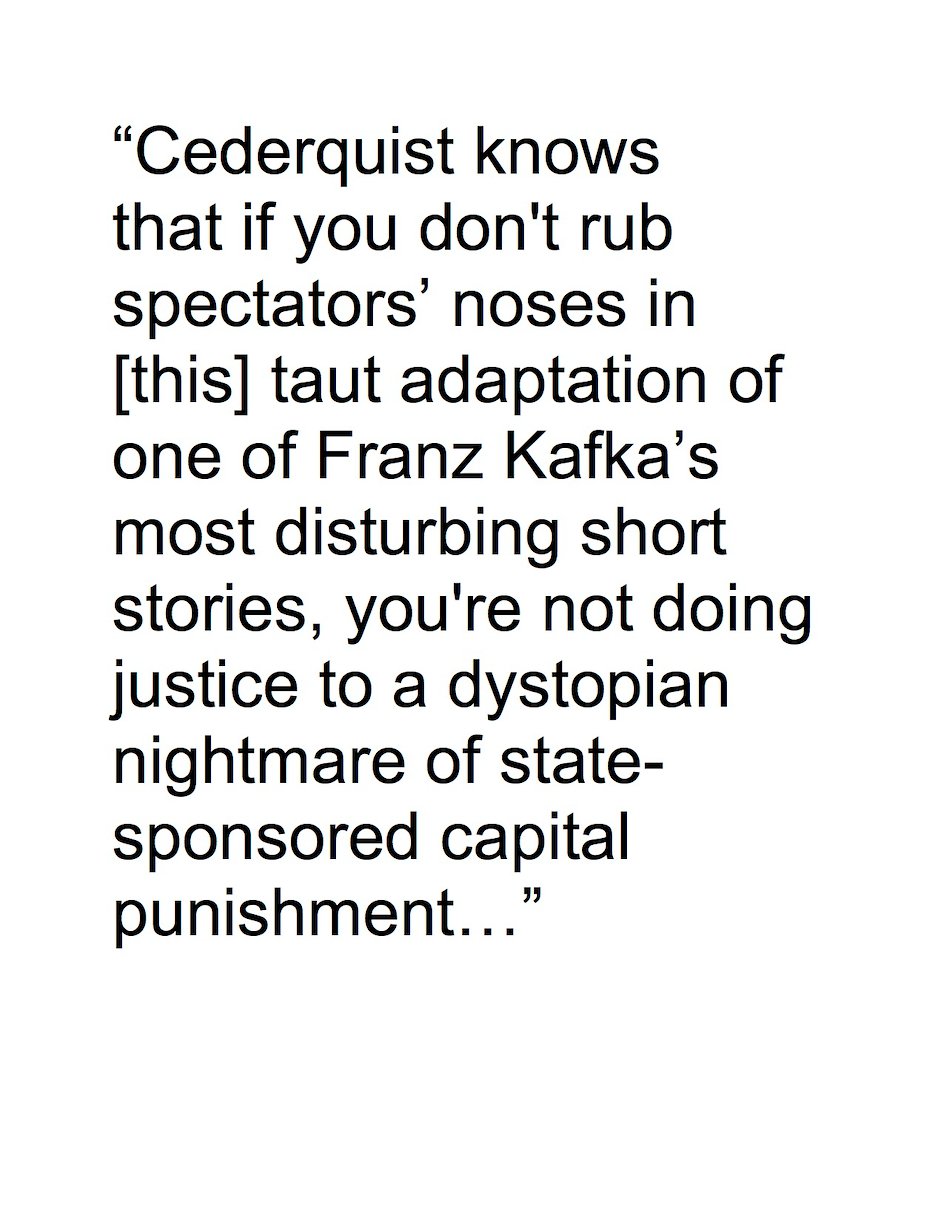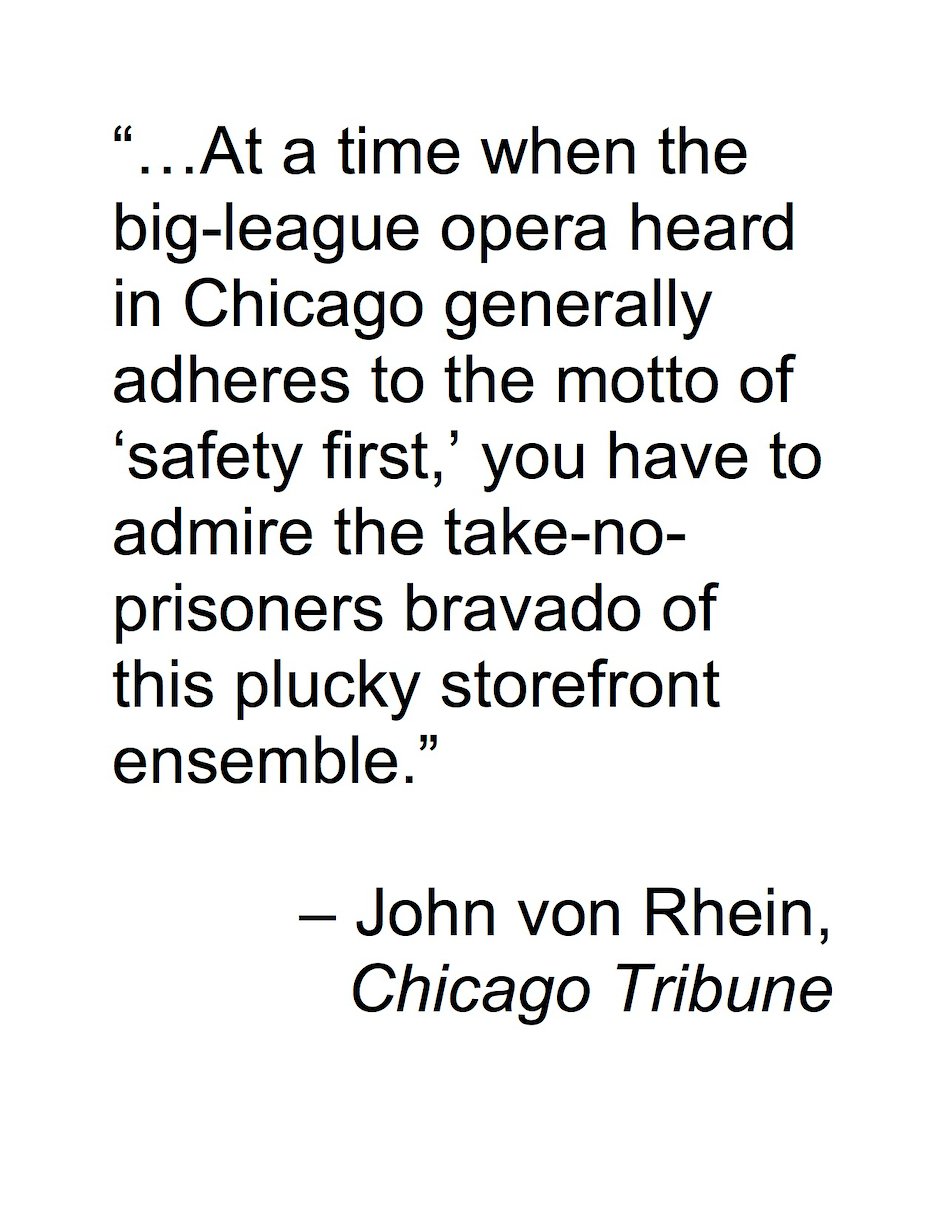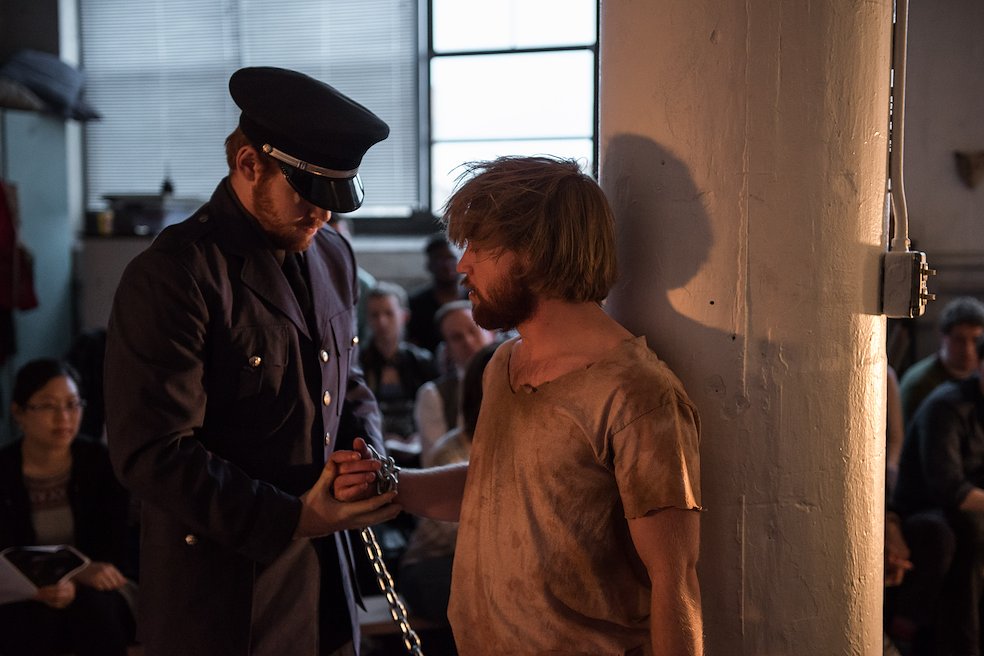 The Soldier (Eric Staves) shackles the Condemned Man (Matt Katzenmeier) to a column.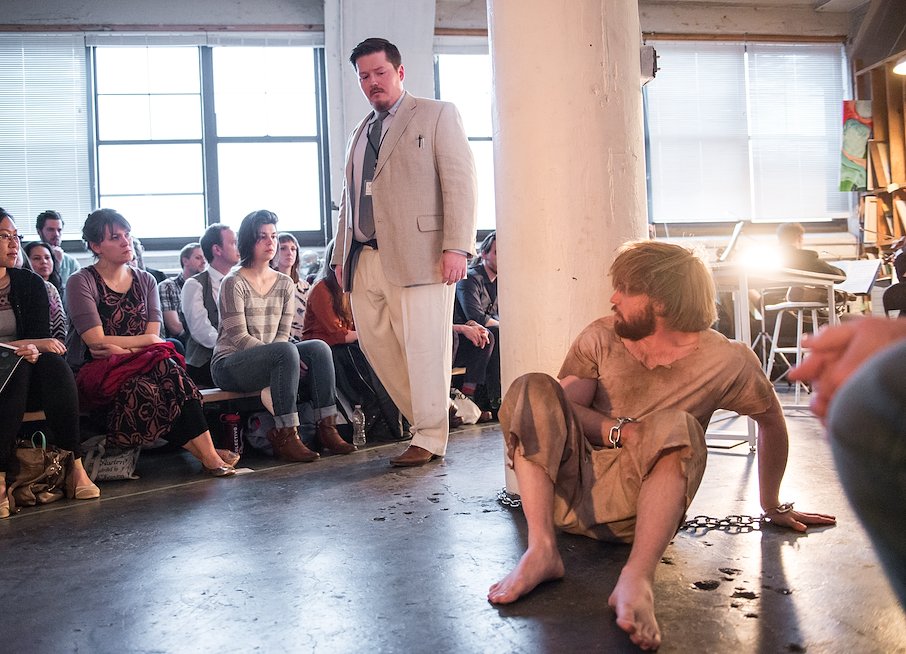 The Visitor (Zachary Vanderburg) examines his surroundings.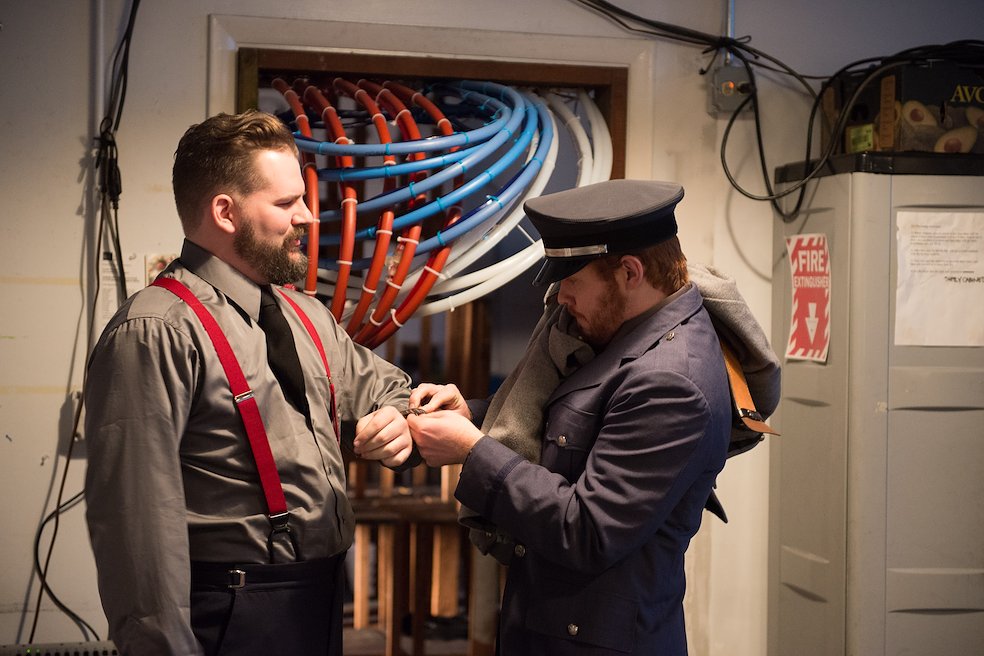 The Officer (Matthan Black) is dressed…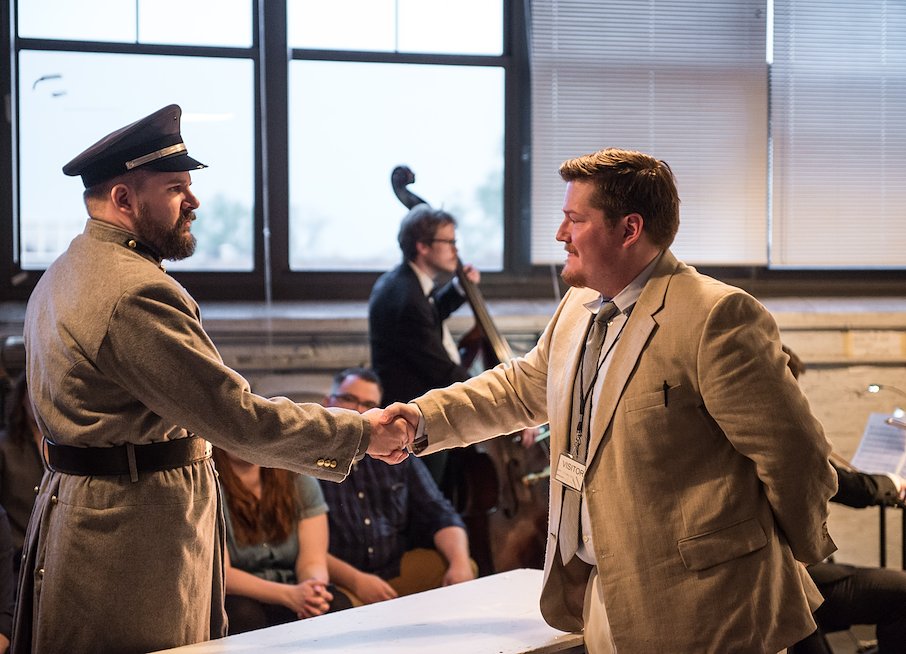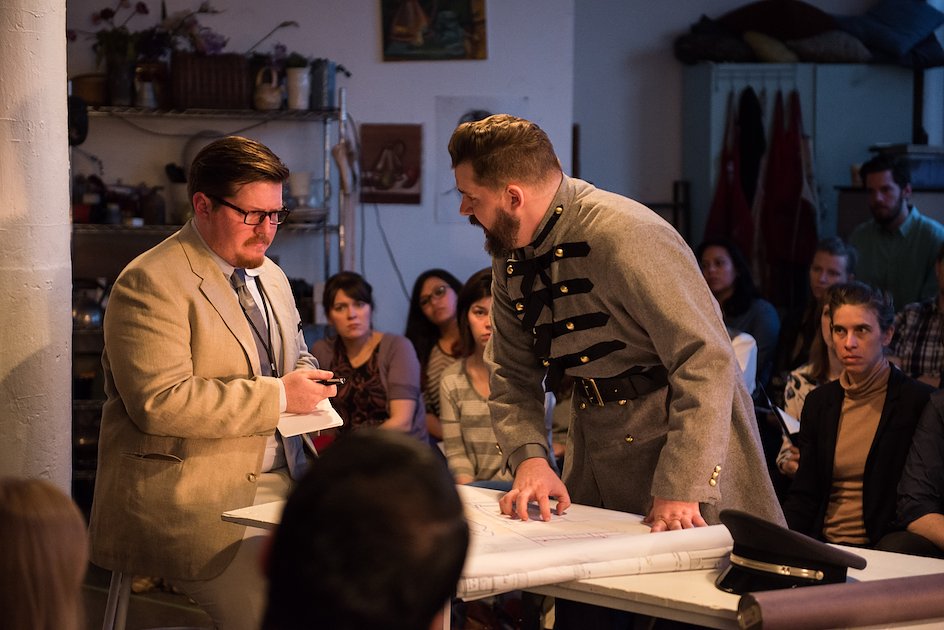 The Officer shows the Visitor the draftings for the execution machine.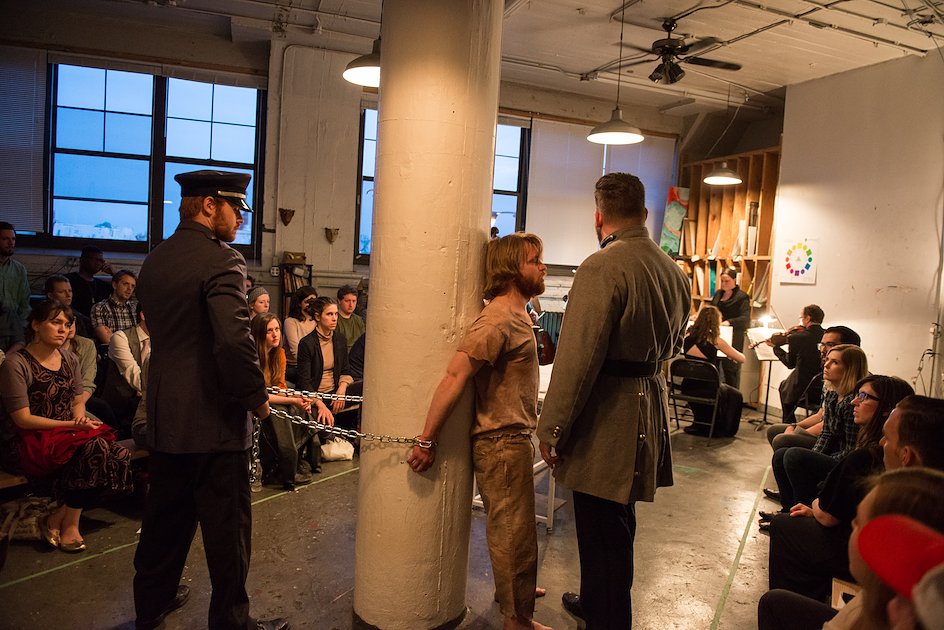 The Officer explains the Condemned Man's crime.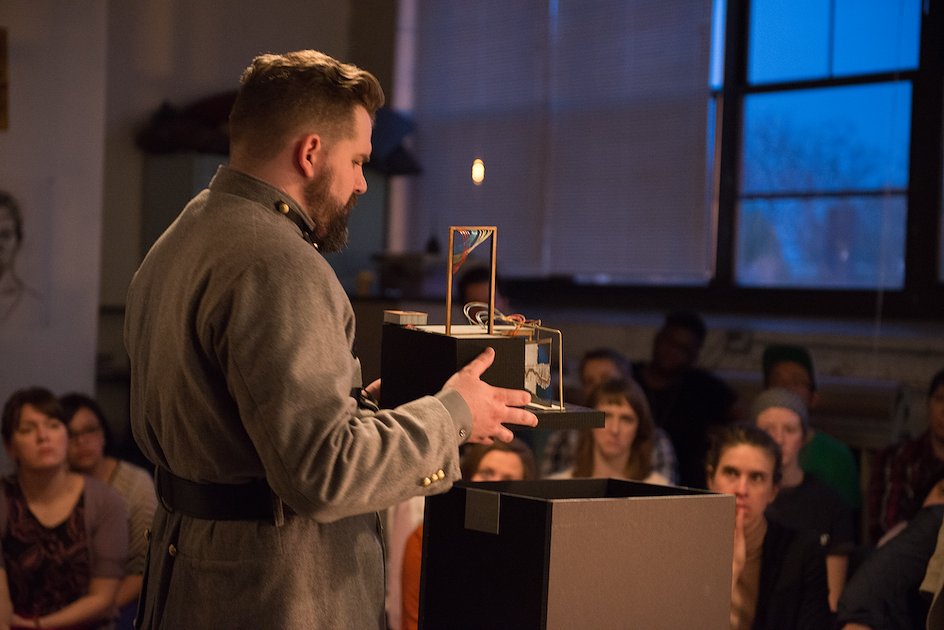 The Officer explains how the executive machine works…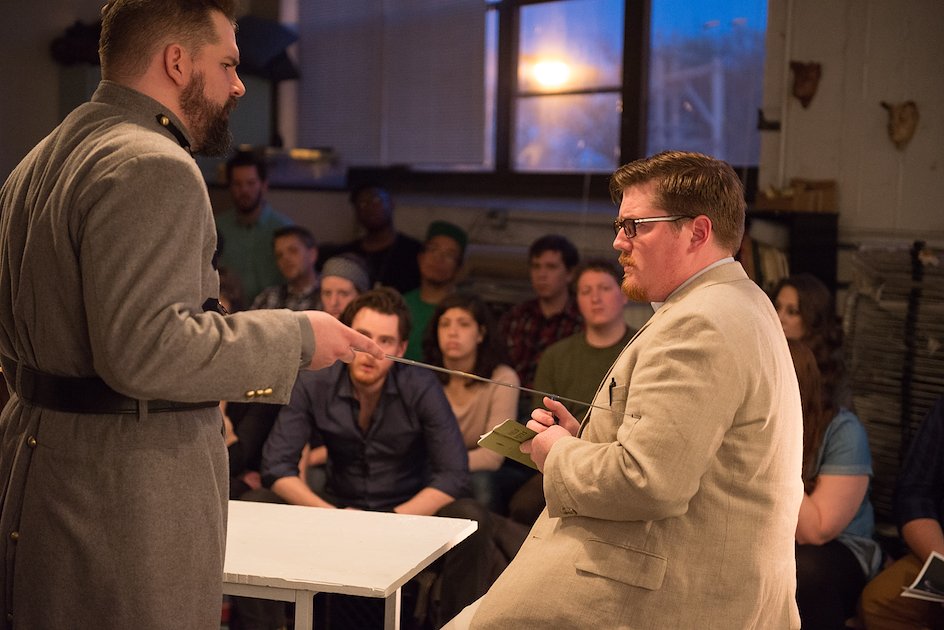 …by tattooing the Condemned Man's crimes onto his body and bleeding him to death.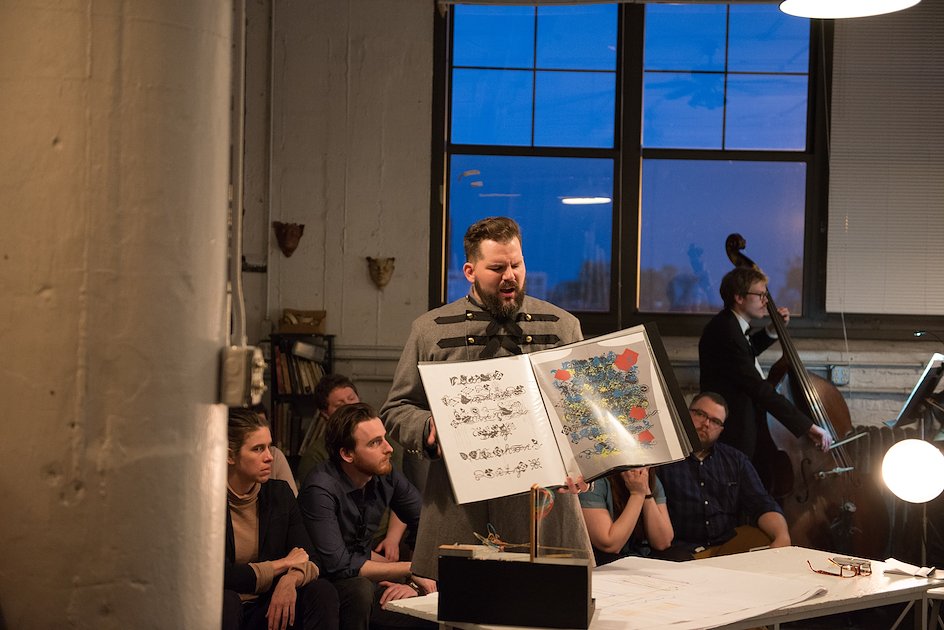 The tattoos are, in their own way, works of art.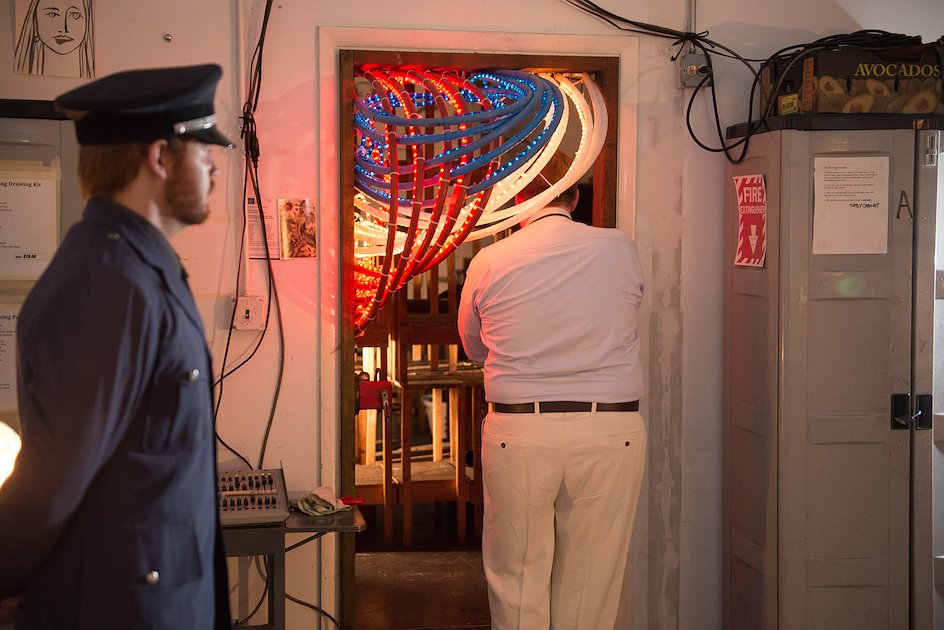 The Visitor watches a test of the execution machine.
The Condemned Man is taking to his execution, but the machine breaks and fails to work.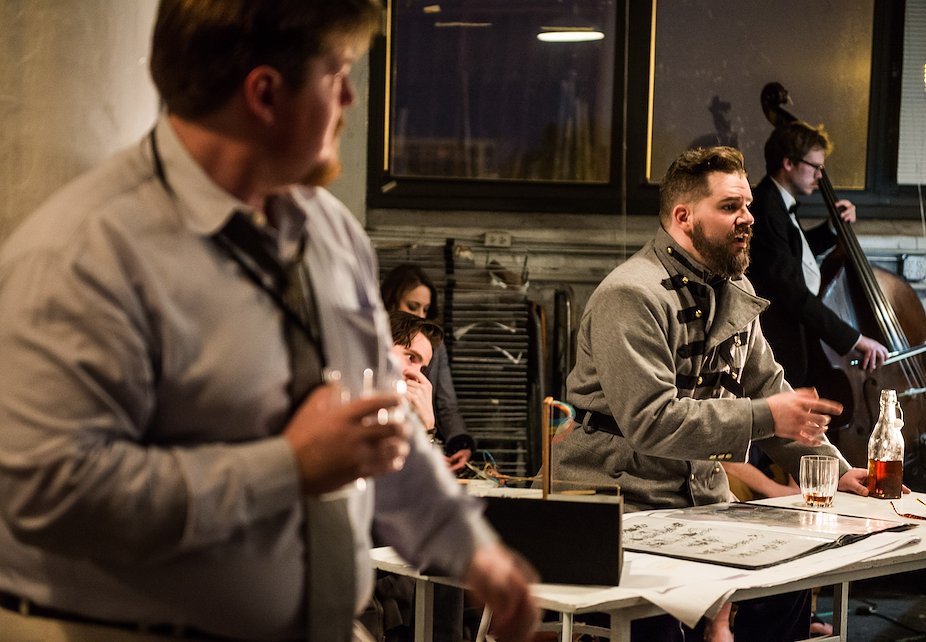 The Officer tries to convince the Visitor to advocate for the execution machine with the New Commander.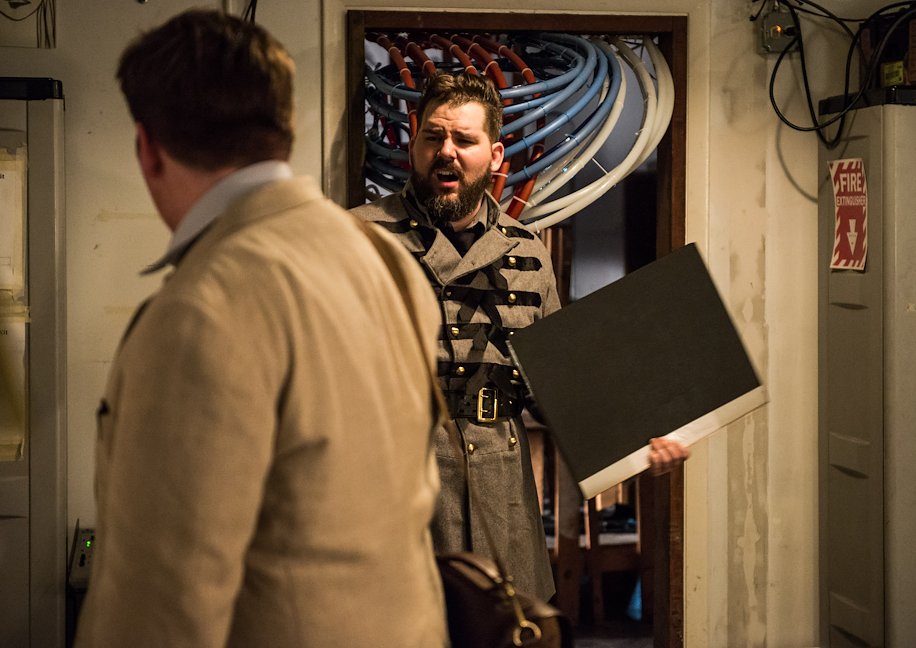 The Officer realizes that the only way to convince the Visitor…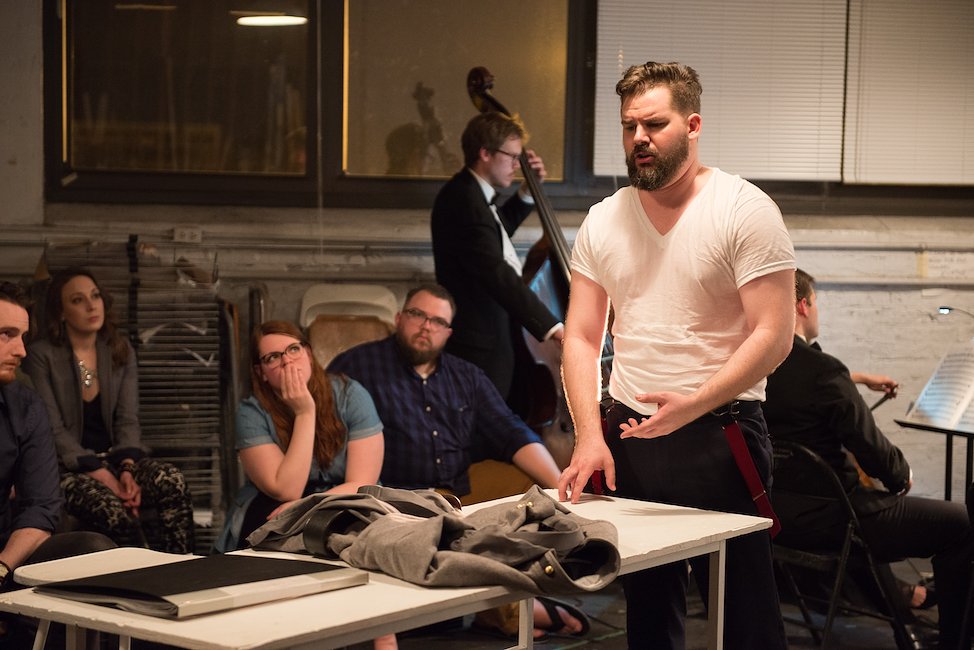 …is to put himself into the machine.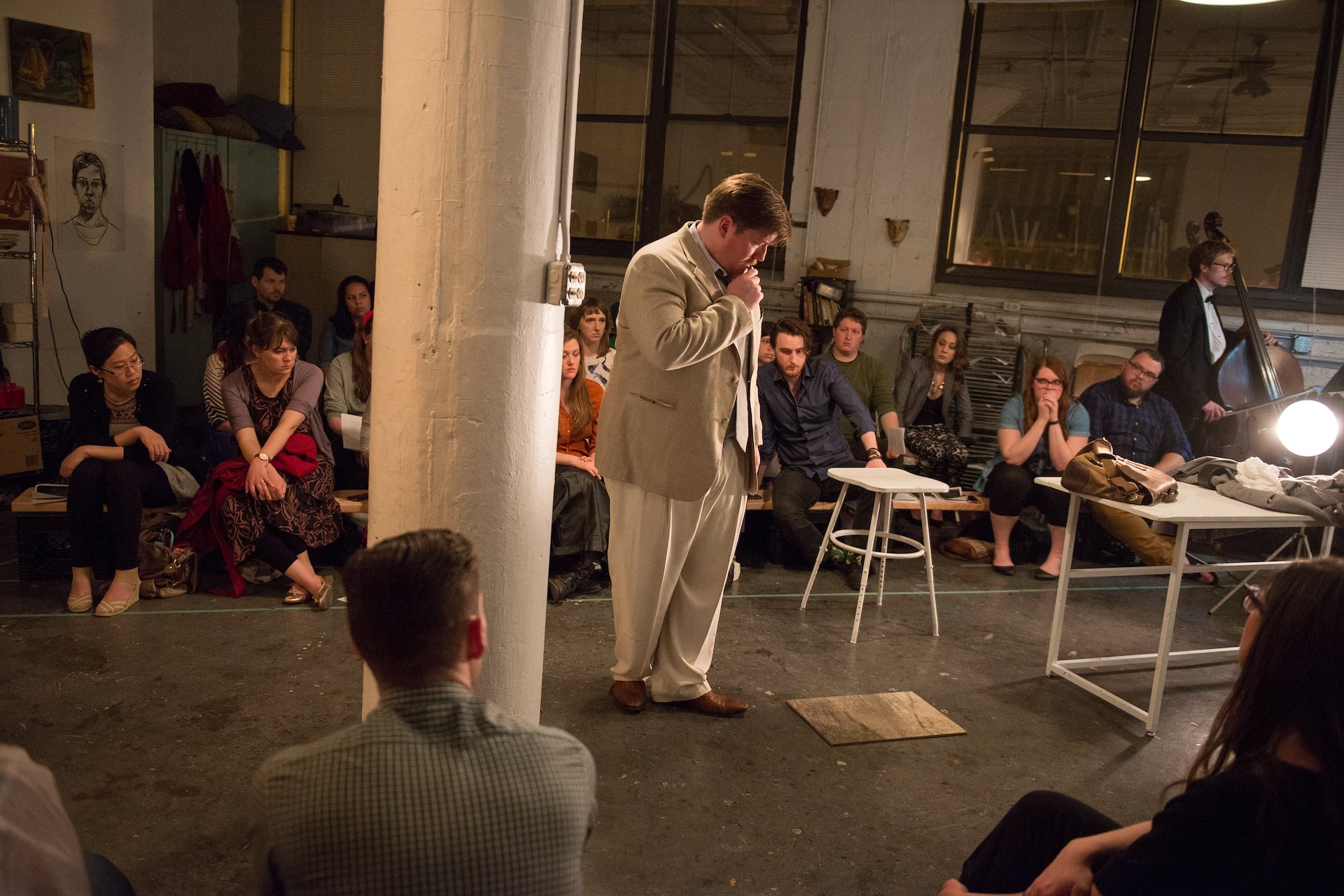 The Visitor reads the tombstone of the Old Commander, before leaving the penal colony forever.