the rape of lucretia [britten]
[11/2014]
conductor | CODRUT BIRSAN
designer | GEORGE CEDERQUIST
lighting designer | NICOLE MALMQUIST
photographer | CATHY JOY PHOTOGRAPHY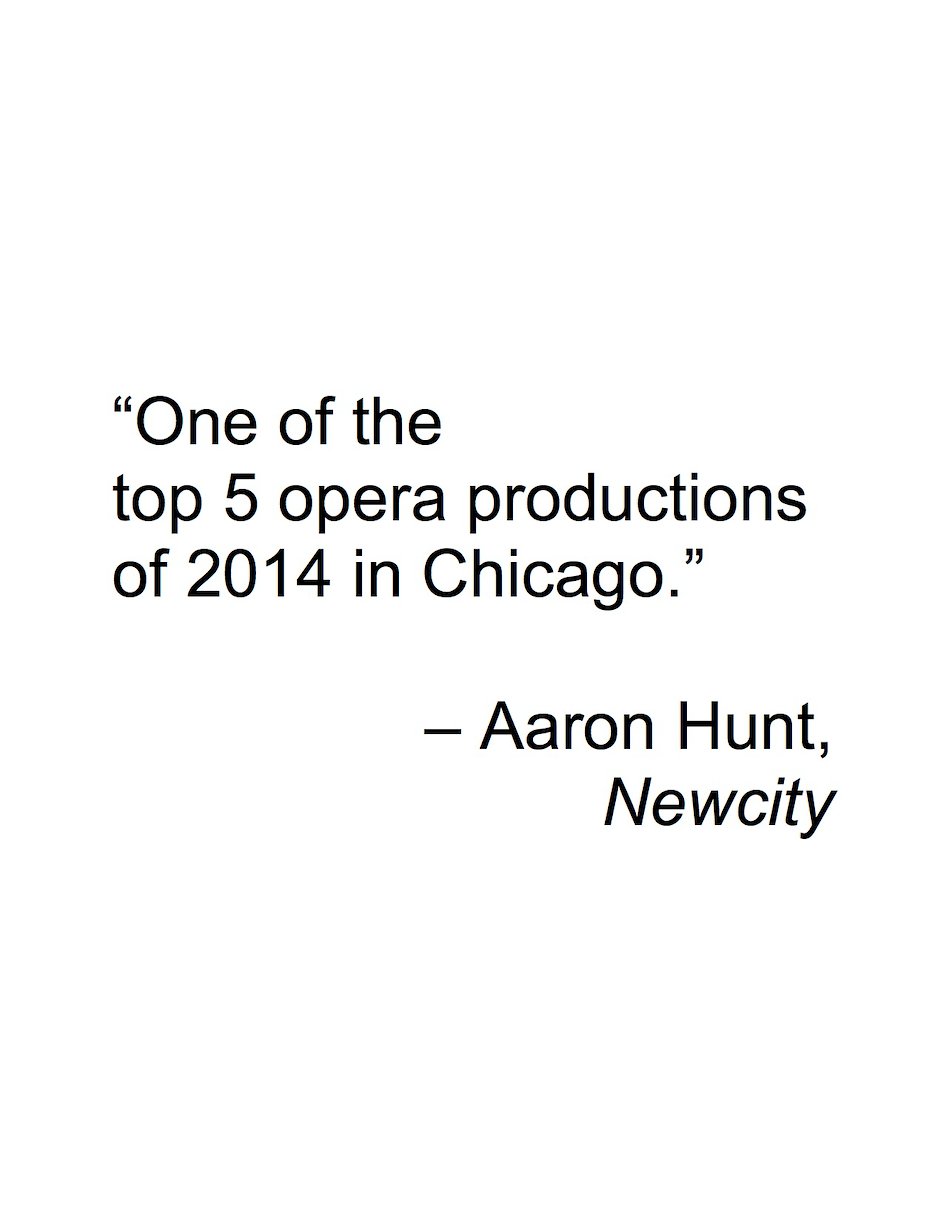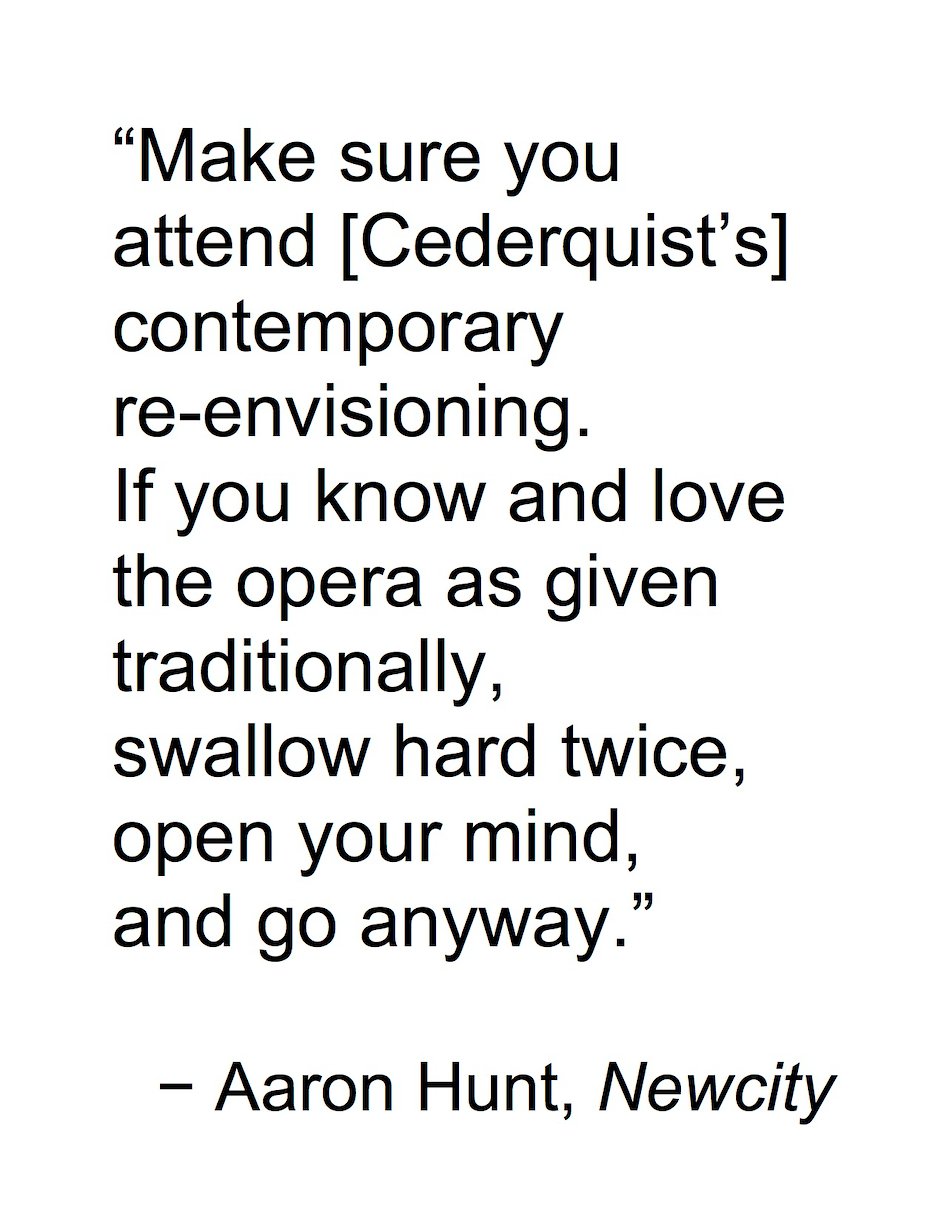 The Male Chorus (Scott Brunscheen) describes Tarquinius' (Matthan Black) penetration into Lucretia's house.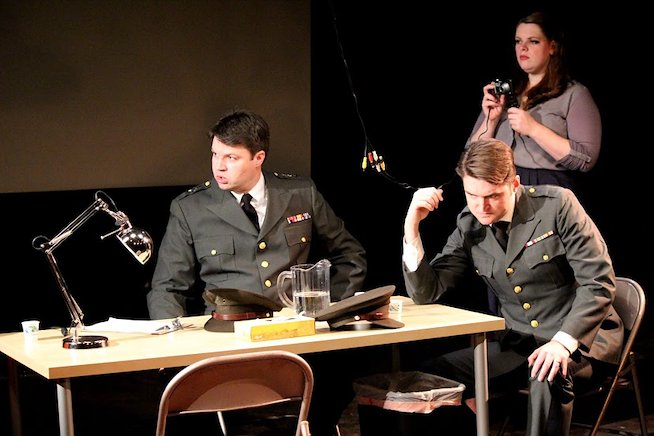 The production is set in a military holding cell during an investigation into an alleged act of rape.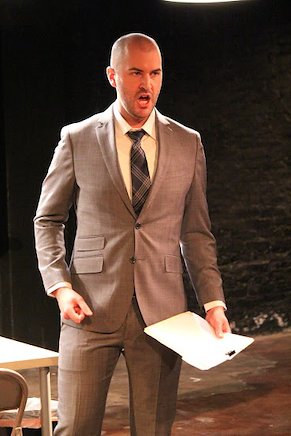 The Male Chorus (Scott Brunscheen) is a criminal investigator who interrogates the military men and civilians over allegations of Tarquinius' rape of Lucretia.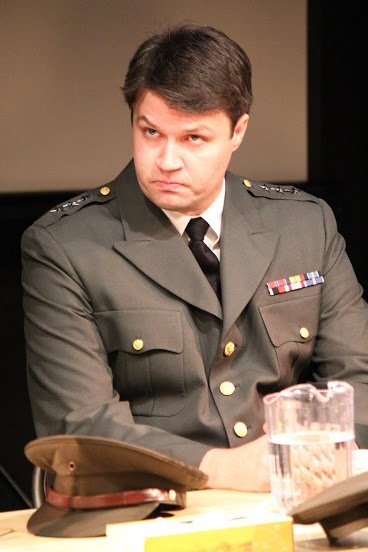 Collatinus (Dave Govertsen) responds to the Male Chorus' questions…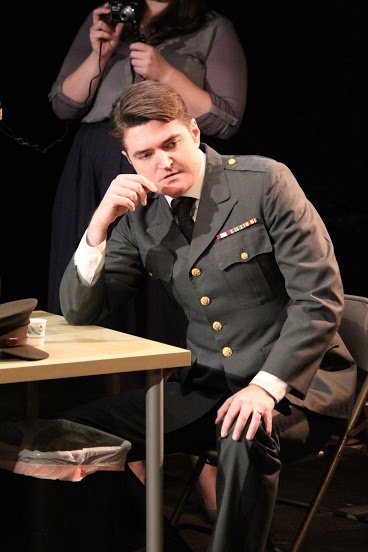 as Junius (Aaron Wardell) rues his wife's infidelity.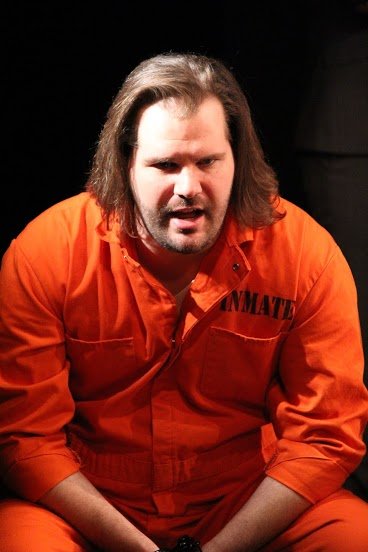 Tarquinius (Matthan Black) vows to prove that Lucretia is chaste.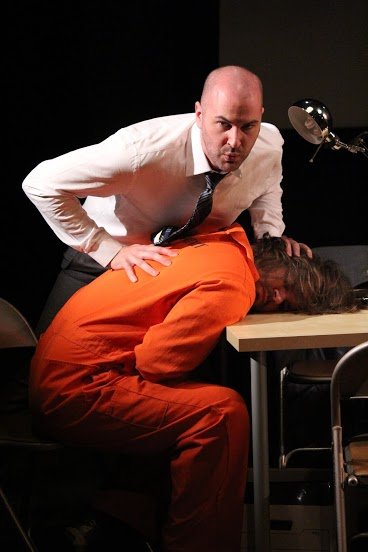 The Male Chorus tortures Tarquinius to extract evidence from him.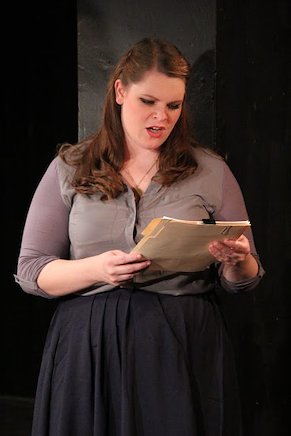 The Female Chorus (Jenny Schuler) is also an investigator, responsible for cross-examining the women.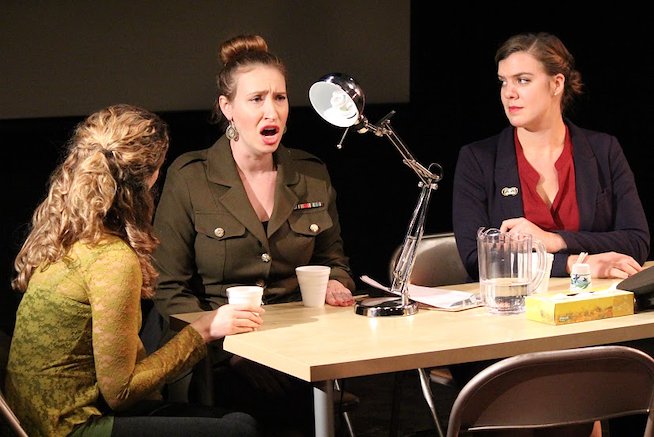 Lucretia (Robin Bradley) is a military officer, like her husband Collatinus.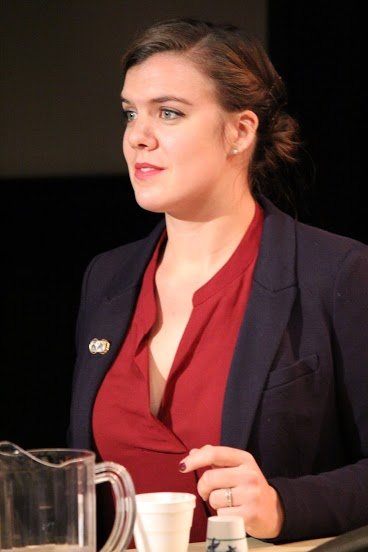 Bianca (Giovanna Jacques) is a close friend to Lucretia…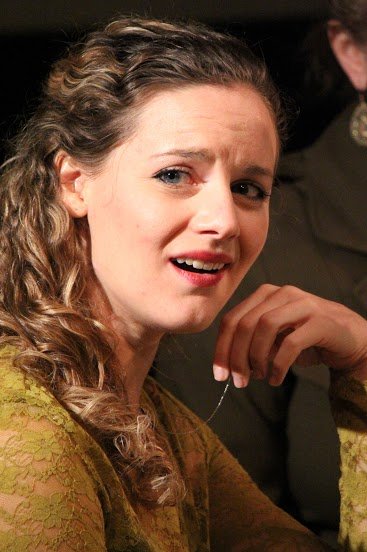 …as is Lucia (Elyse Kakacek).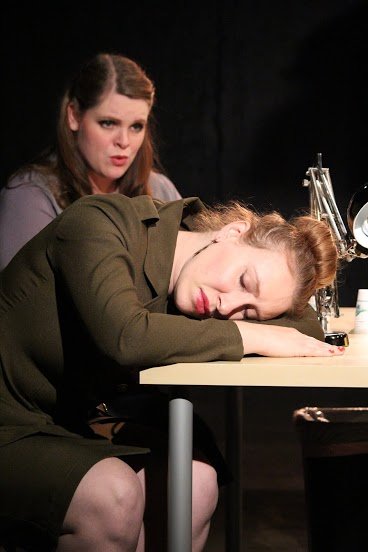 Lucretia, exhausted from the interrogation, falls asleep under the watchful eye of the Female Chorus.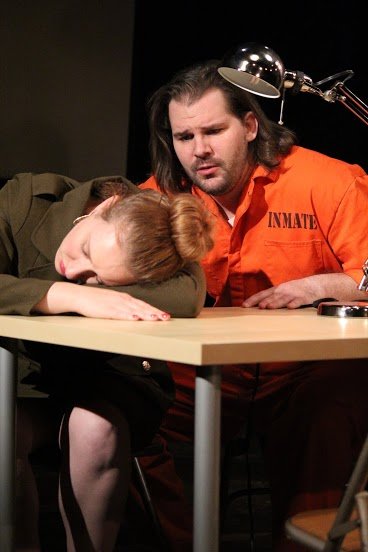 Tarquinius finds Lucretia asleep and sings of her living "within this frail crucible of light."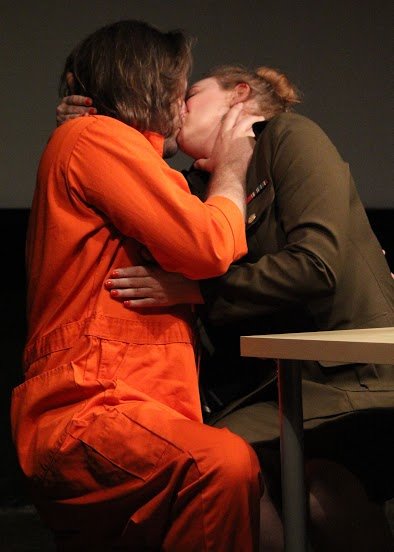 Tarquinius wakes Lucretia with a kiss…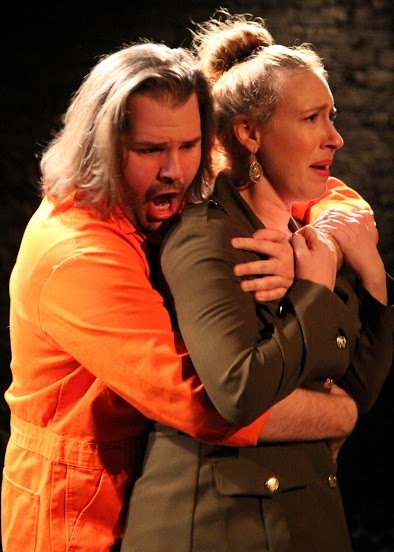 …then accuses her of wanting him, despite her refusal.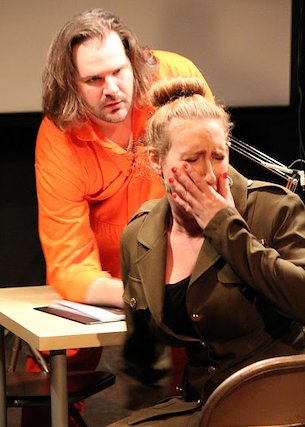 Tarquinius rapes Lucretia psycologically, showing her evidence of the night he came to her house.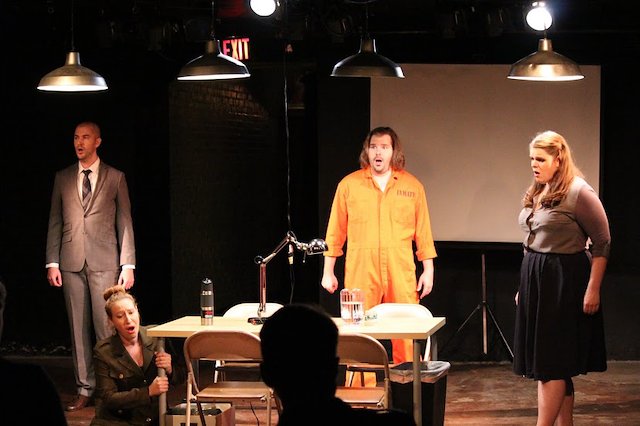 Lucretia collapses after being bullied by Tarquinius.
Collatinus returns to the holding cell to save Lucretia…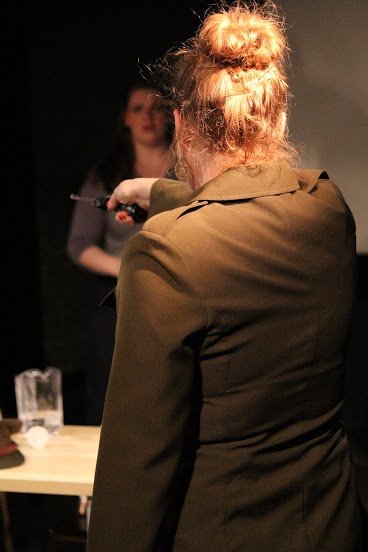 …but in doing so gives her no other option than to commit suicide.