reagan's children [reda]
[05/2009] [world premiere]
composer | ERIC REDA
choreographer | NATALJA AICARDI
scenic & costume designer | MARIANNA CSASZAR
lighting designer | SARAH HUGHEY
photographer | GAREN CHECKLEY
world premiere contemporary opera-oratorio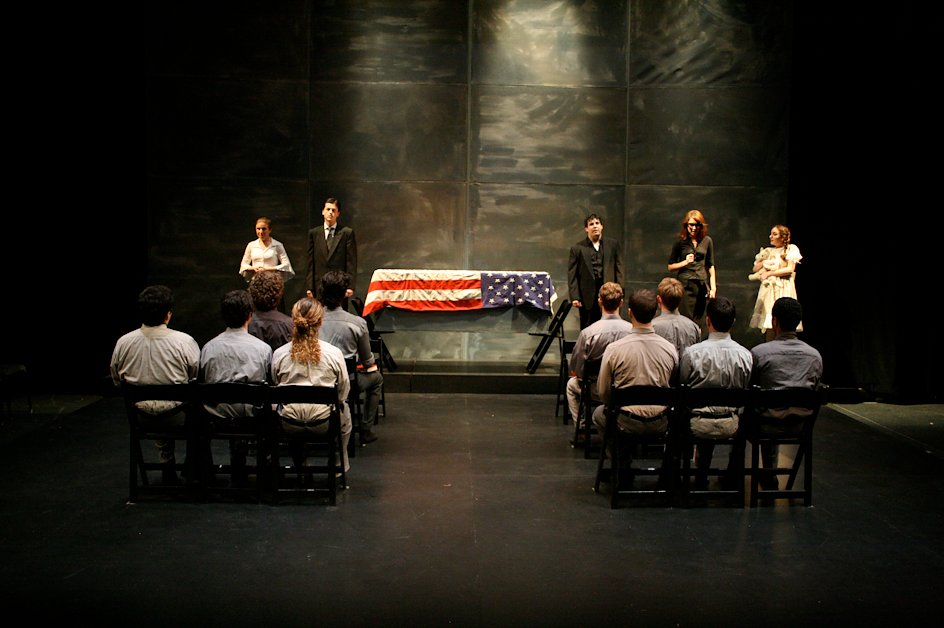 The children welcome the audience to President Reagan's memorial service.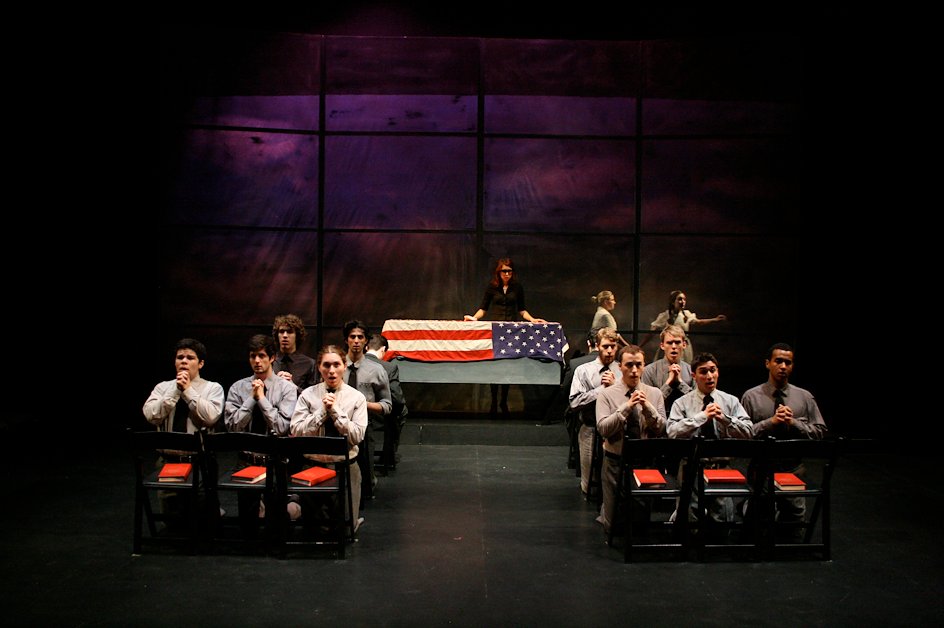 Patti Davis (Rose Truesdale) reads the Tennyson poem 'Crossing the Bar' as Christine Reagan (Megan Welker) leads Maureen Reagan (Julie Tabash) into Heaven.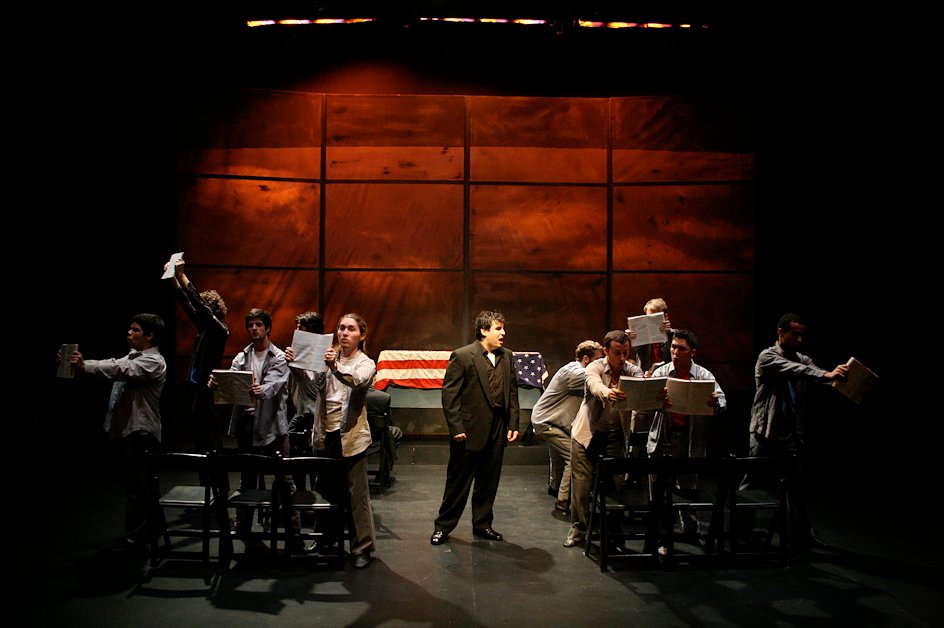 Ronald Reagan Jr. (Justin Callis) denies the accusations of the chorus.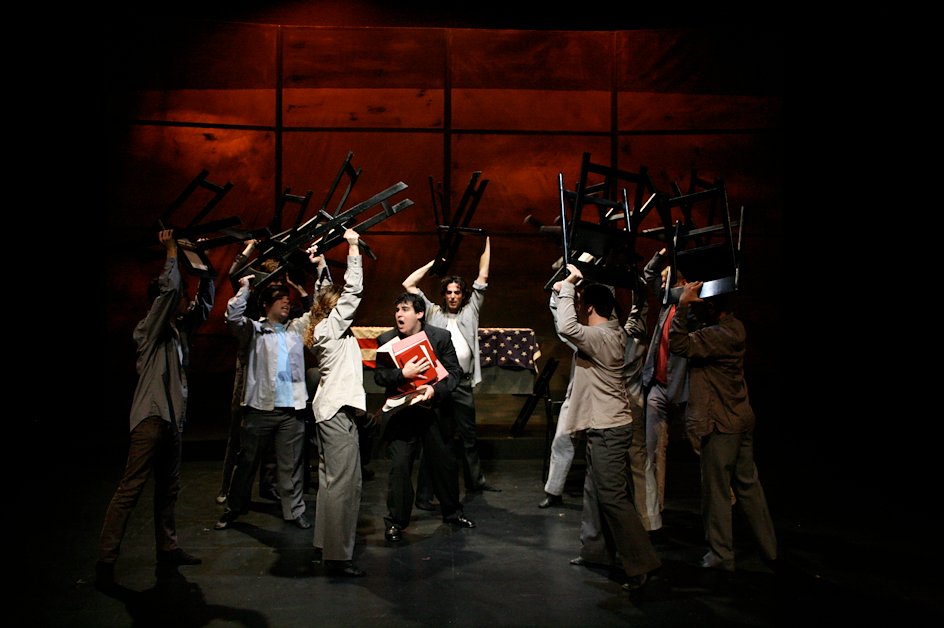 Ron, Jr. is attacked by visions of his father's America.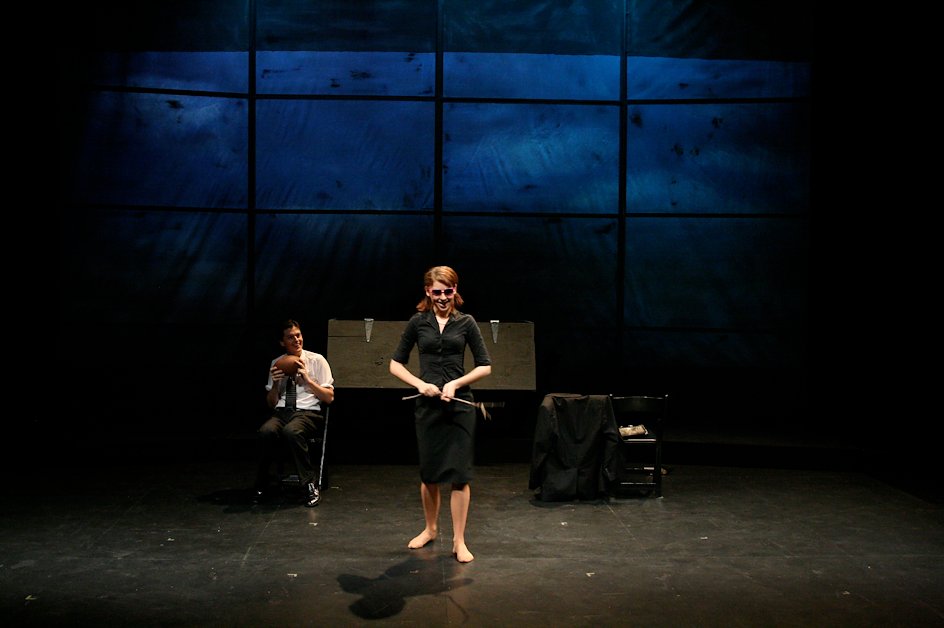 Patti and Michael Reagan (Alex Tyink) become children again.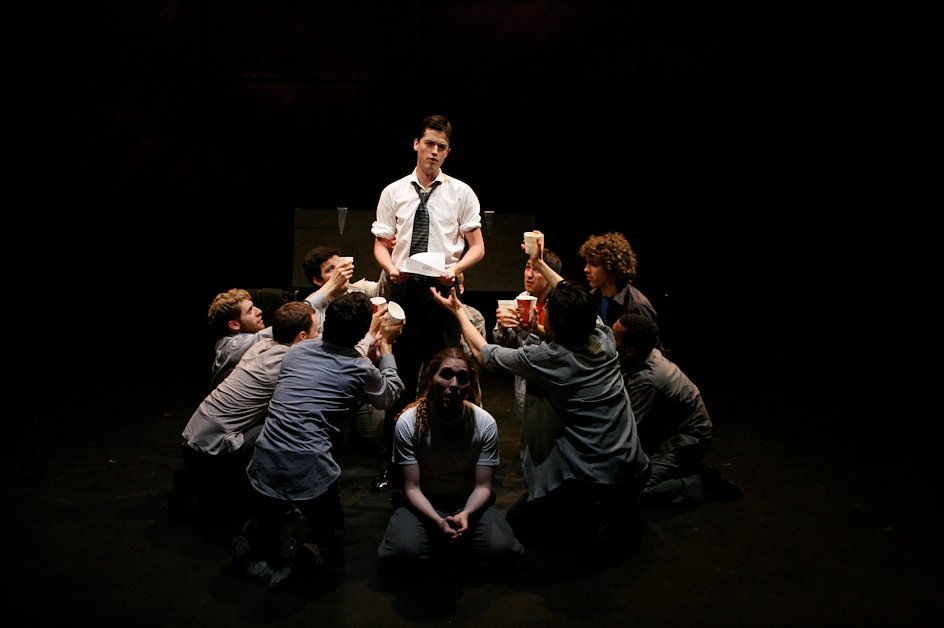 The poor beg Michael for money as he reads a letter from his father to his own son, Cameron.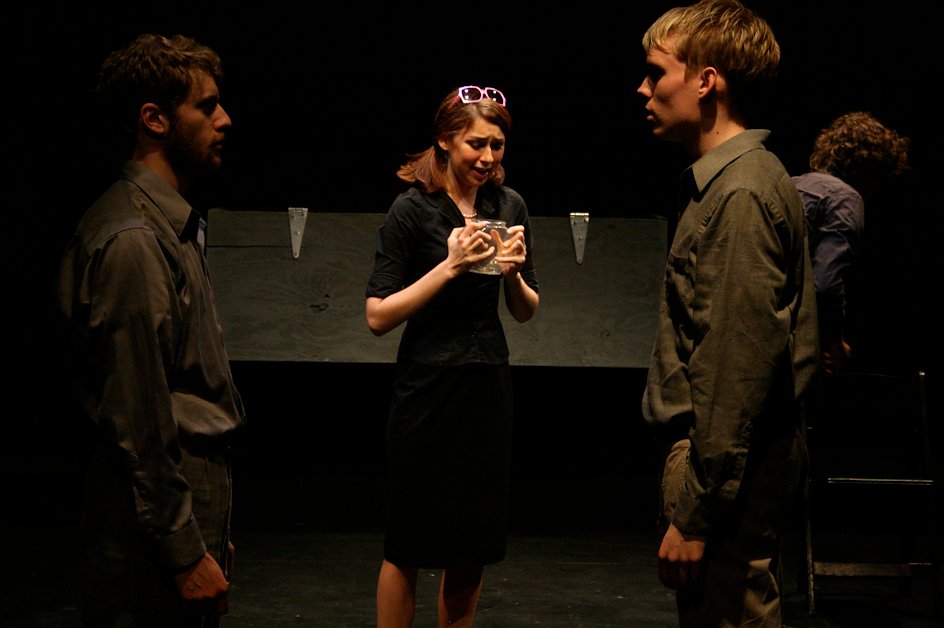 Patti recalls her father's eulogy for her dead goldfish.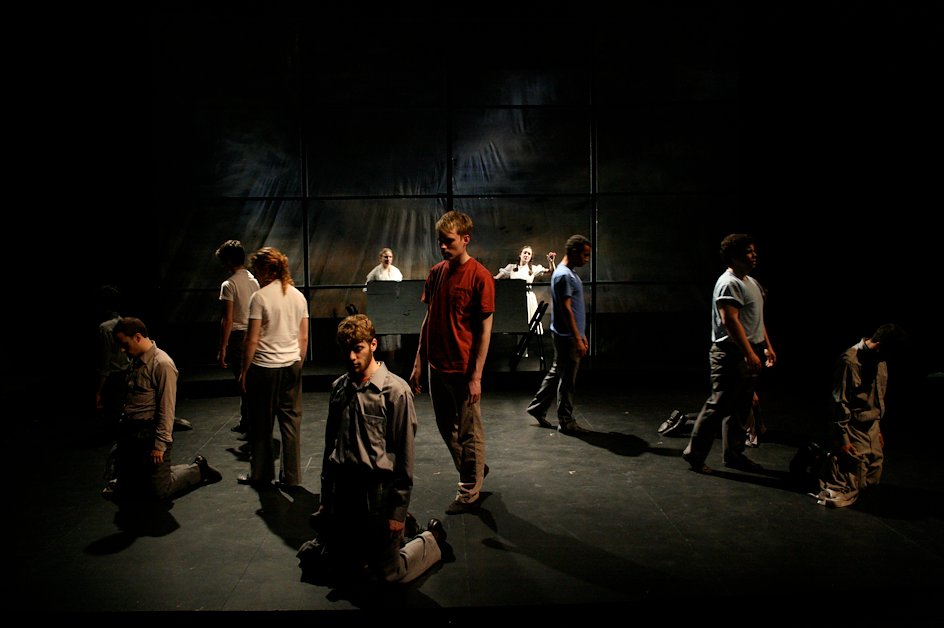 Maureen and Christine bring AIDS victims back to life.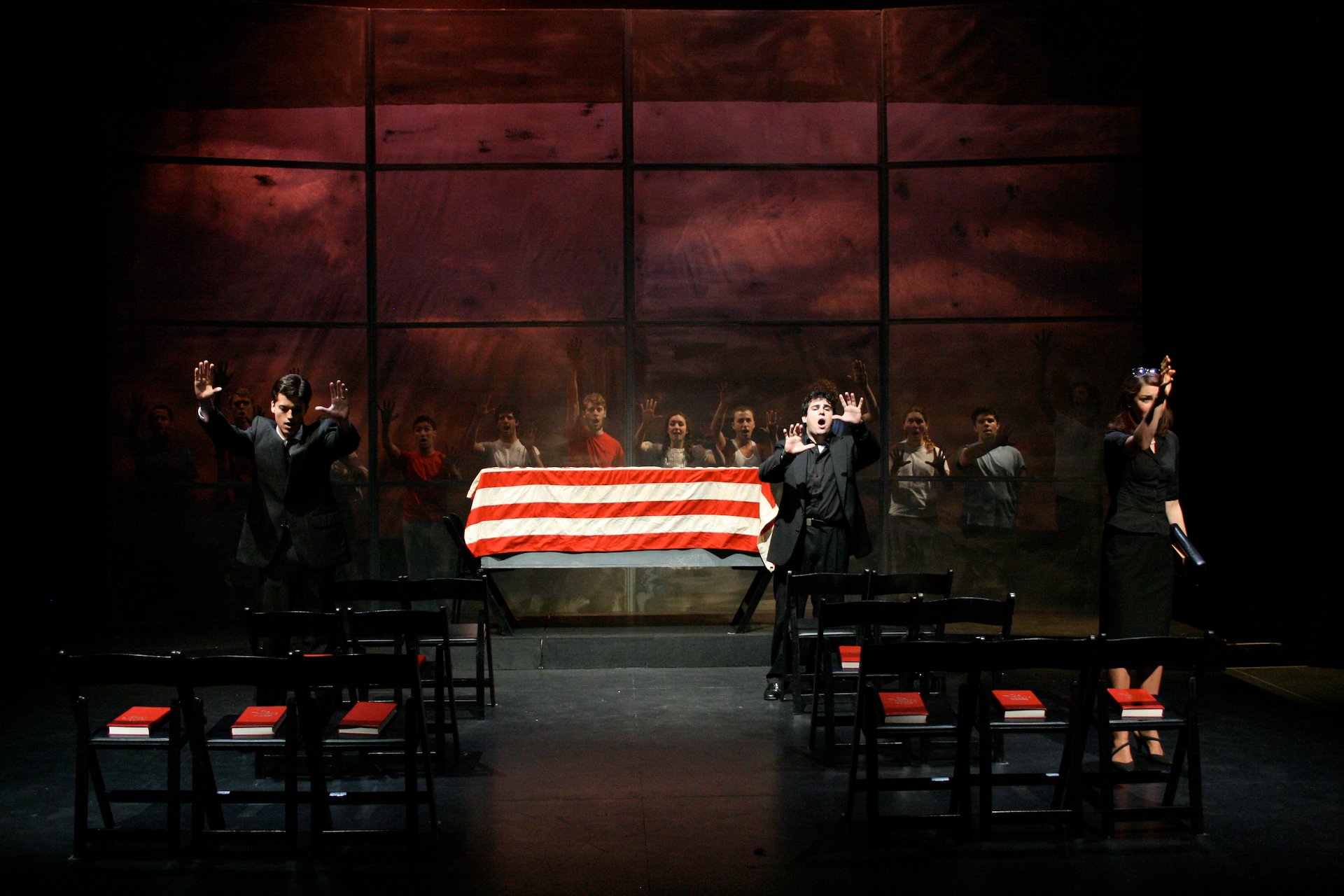 The chorus of Americans remain trapped and distant from President Reagan's own children.