the rosina project [hip-hopera]
music | K. F. JACQUES
lead writer | MIKEY TO THE P
lyrics | THE ARTISTS
additional music | 'KECHI
choreographic direction |
KELSA 'K-SOUL' ROBINSON @ BRAVESOUL MOVEMENT
world premier immersive hip-hopera
'The Rosina Project' is an original adaptation of Rossini's comic opera "The Barber of Seville" that mixes MCs, street-dance artists and opera singers with a live DJ and Beatboxer to tell a contemporary story of female-driven empowerment through an immersive Hip-Hop battle.
ROSINA was first presented as a partial workshop during the 2018 Pivot Arts Incubator in Chicago. It returned to the 2019 Pivot Arts Festival, with expanded content and characters, playing during the festival's opening weekend as a full workshop with three sold-out shows. It then toured Chicago's north, west and south sides as part of the Chicago Park District's 'Night Out in the Parks' Initiative.
In 2020, ROSINA returned for a third smash year through music videos shot on location at the Garfield Park Conservatory and released on WTTW. ROSINA was part of Opera America's 2021 New Works Forum, and returned to Chicago's parks in Summer 2021.
A mixtape is scheduled to be released in 2022, while the production is currently in negotiations for a both a feature-length film and a commercial run... post-pandemic.
TRP. Accept no imitations.
DJ Oliver Fade opens the show with a scratch overture…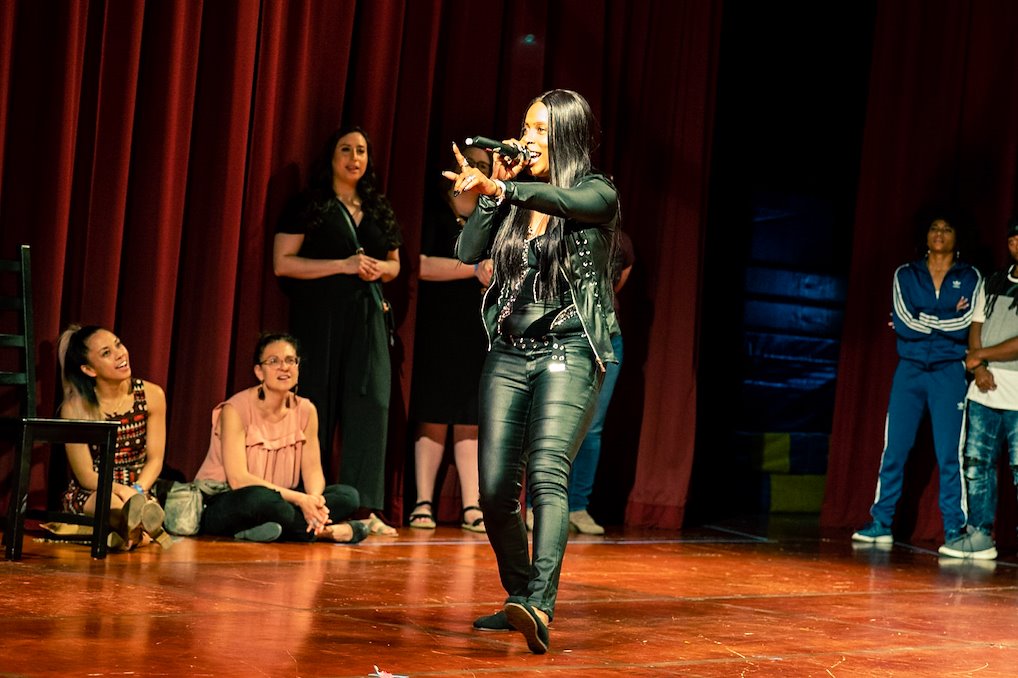 …as hypewoman Hyphena (Anyi Ahlation) gets the crowd going.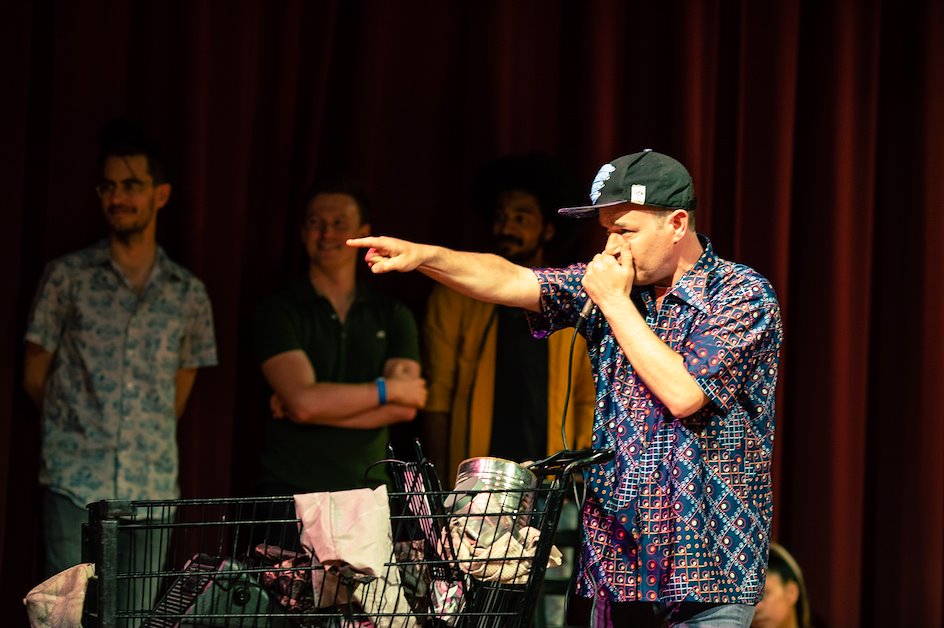 Beatboxer Yuri Lane provides live beats for the MCs to rap over.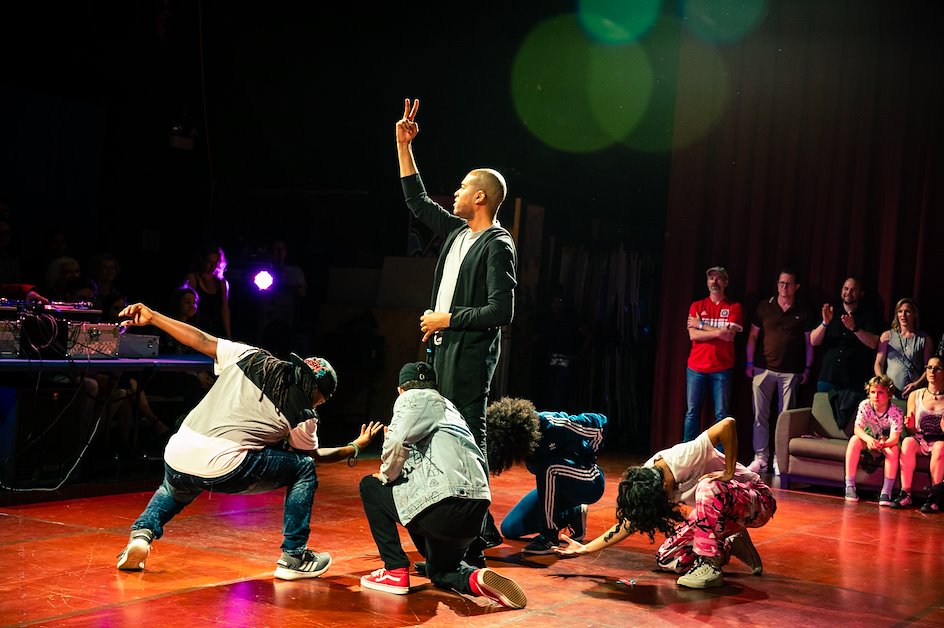 Figaro (K. F. Jacques) is Seville's jack-of-all-trades, singing opera and rapping in LARGO AL FACTOTUM.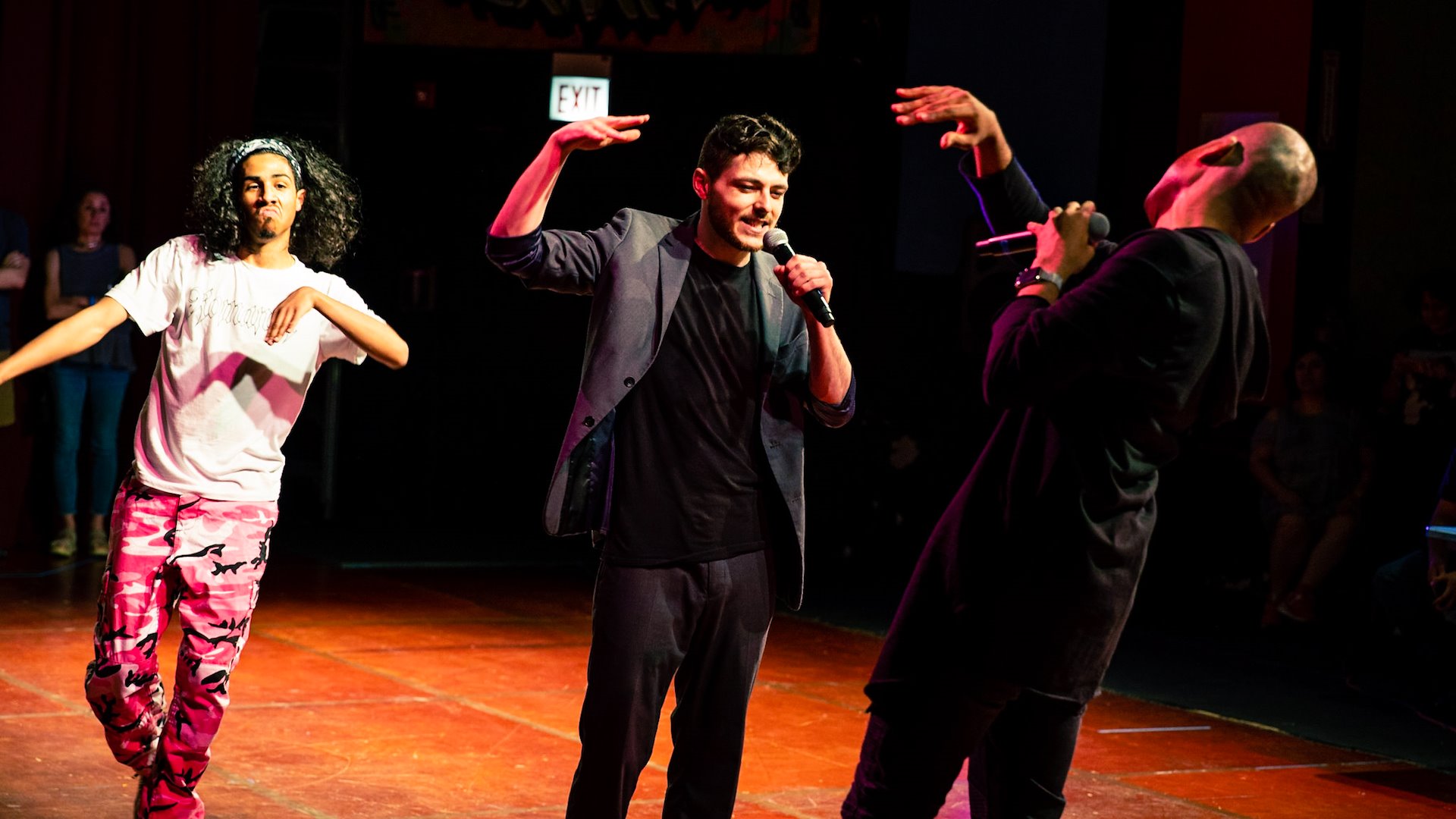 …helping Almaviva (Andy Aughenbaugh, center) to come up with a plan to rescue Rosina in Y'ALL CAN'T SEE ME.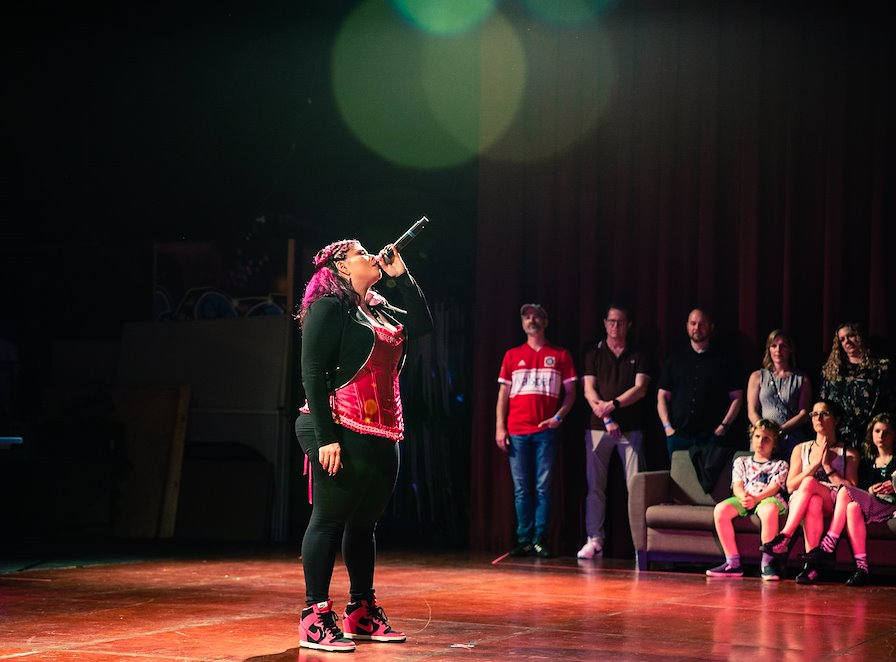 Rosina (Pinqy Ring) searches for her own voice in UNA VOCE, kept under lock and key…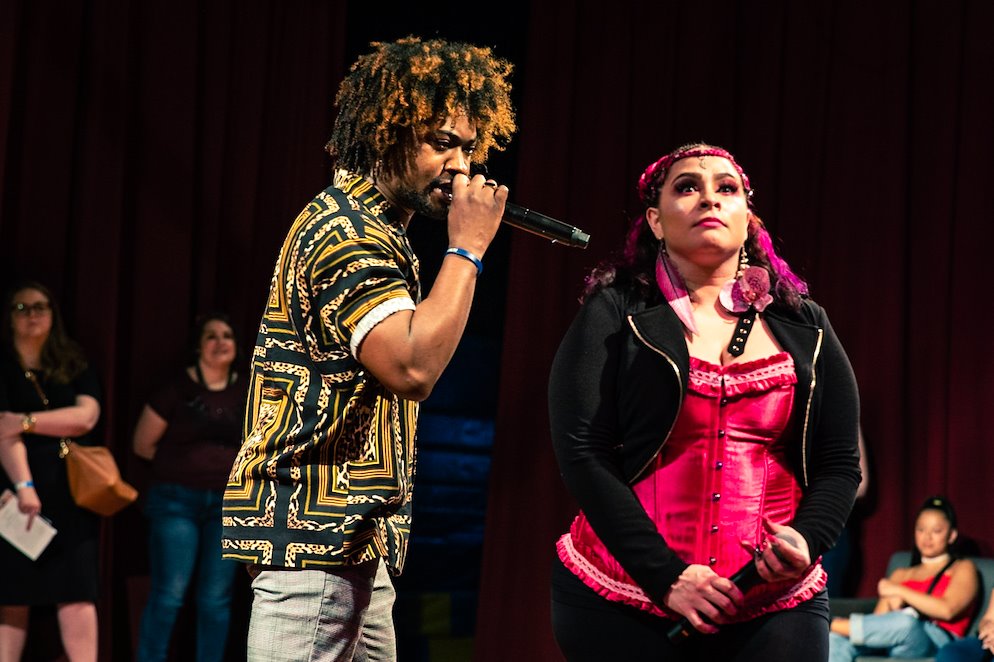 …by Bartolo (Austin Fillmore), who wants to marry Rosina himself.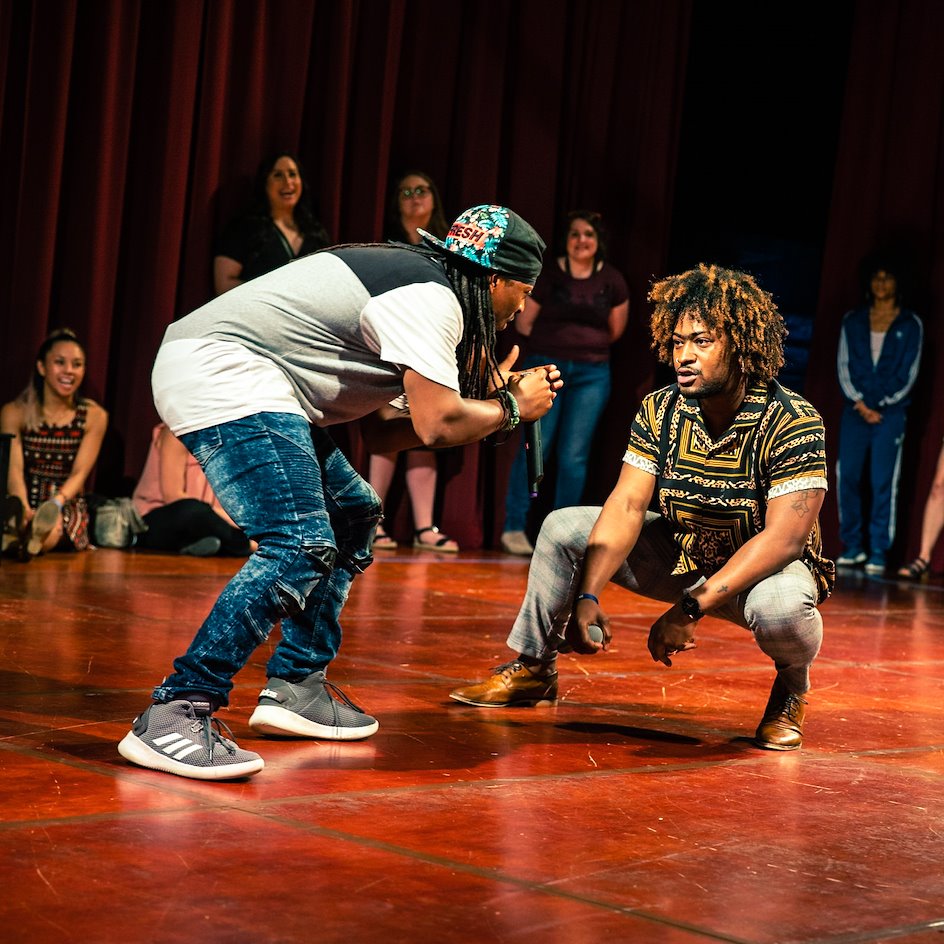 Bartolo and his pal Basilio (BRAVEMONK) plot to ruin Almaviva's name in THAT GOSSIP.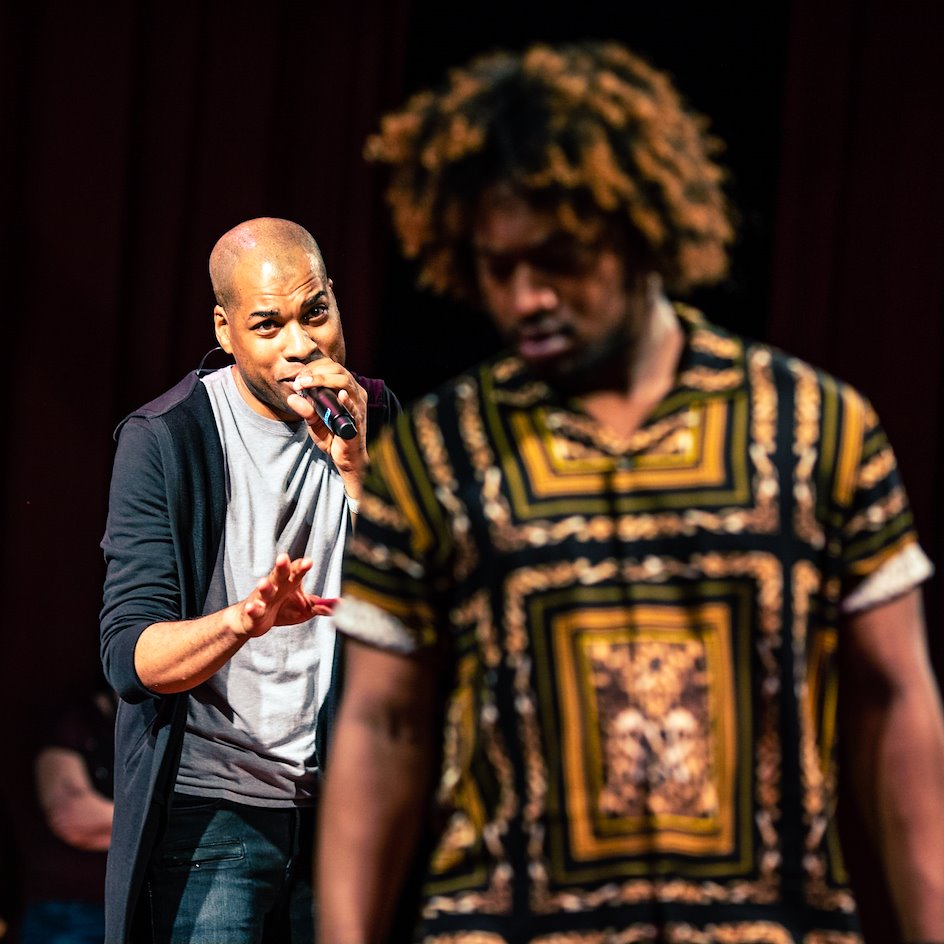 Figaro tries to calm Bartolo down…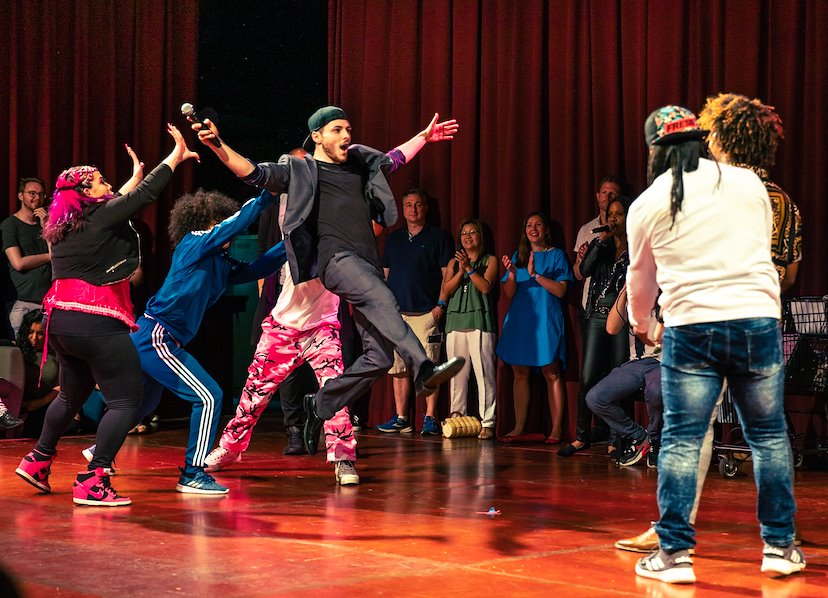 …but Almaviva confronts Bartolo and Basilio…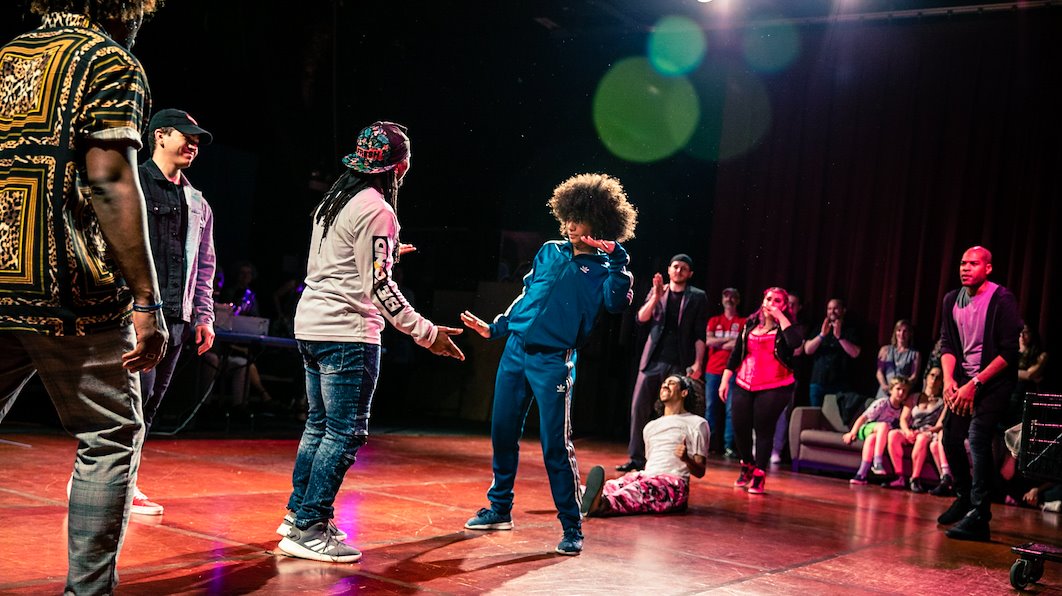 …leading to rap and dance battle for the right to marry Rosina, featuring dancers Malibu…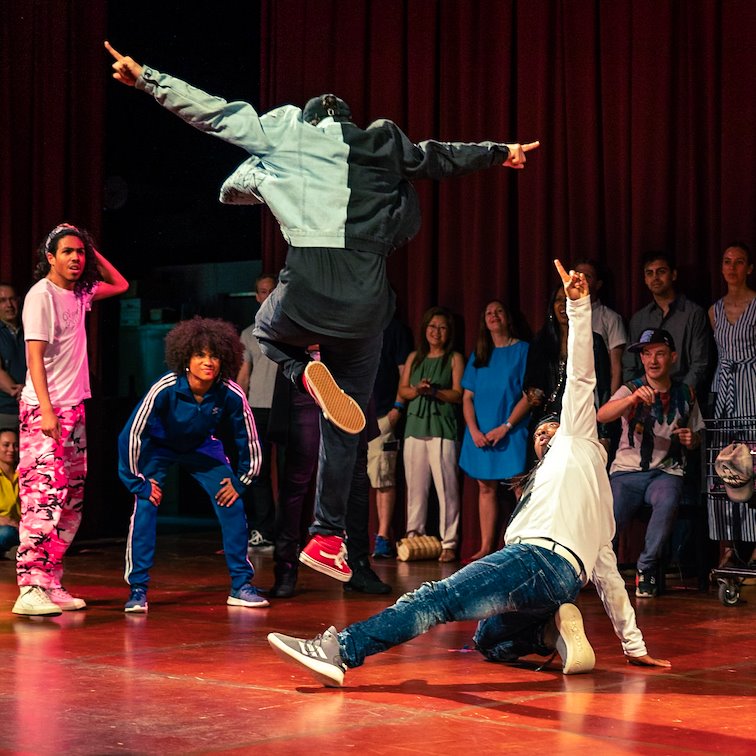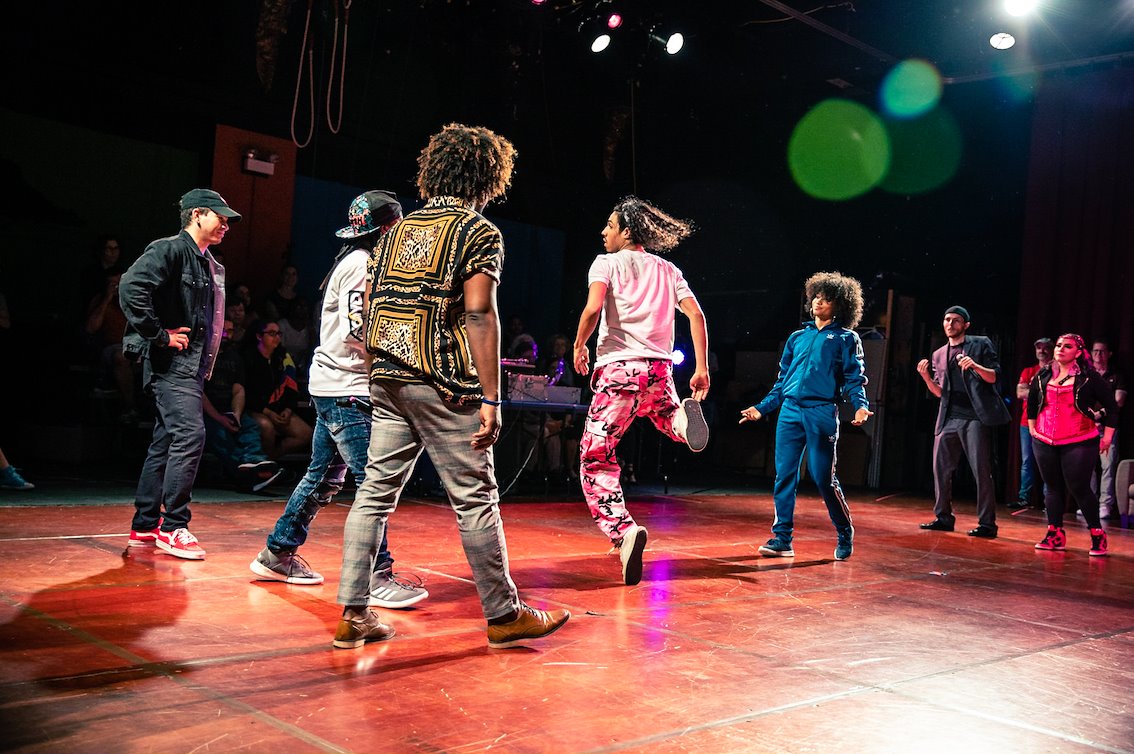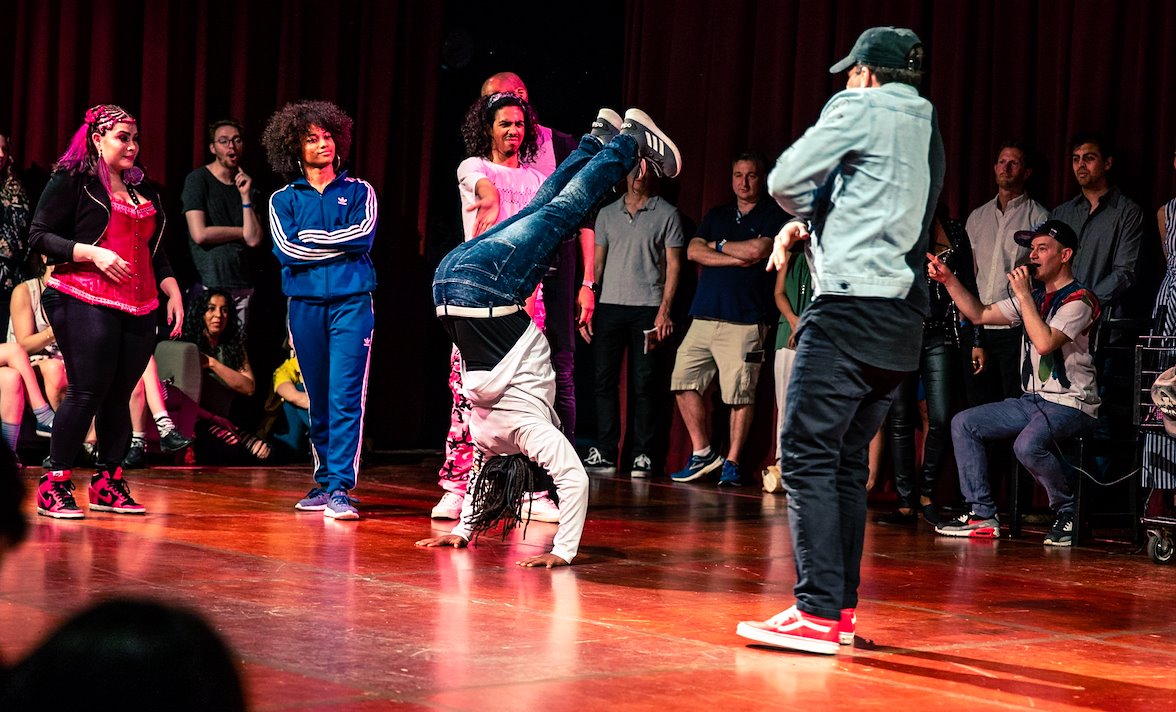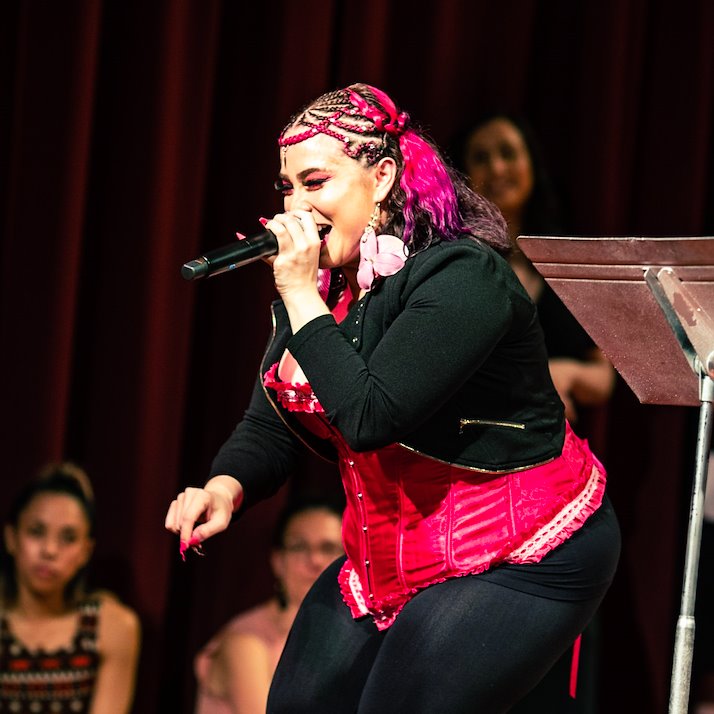 Rosina decides to marry no one, choosing her own independence above all.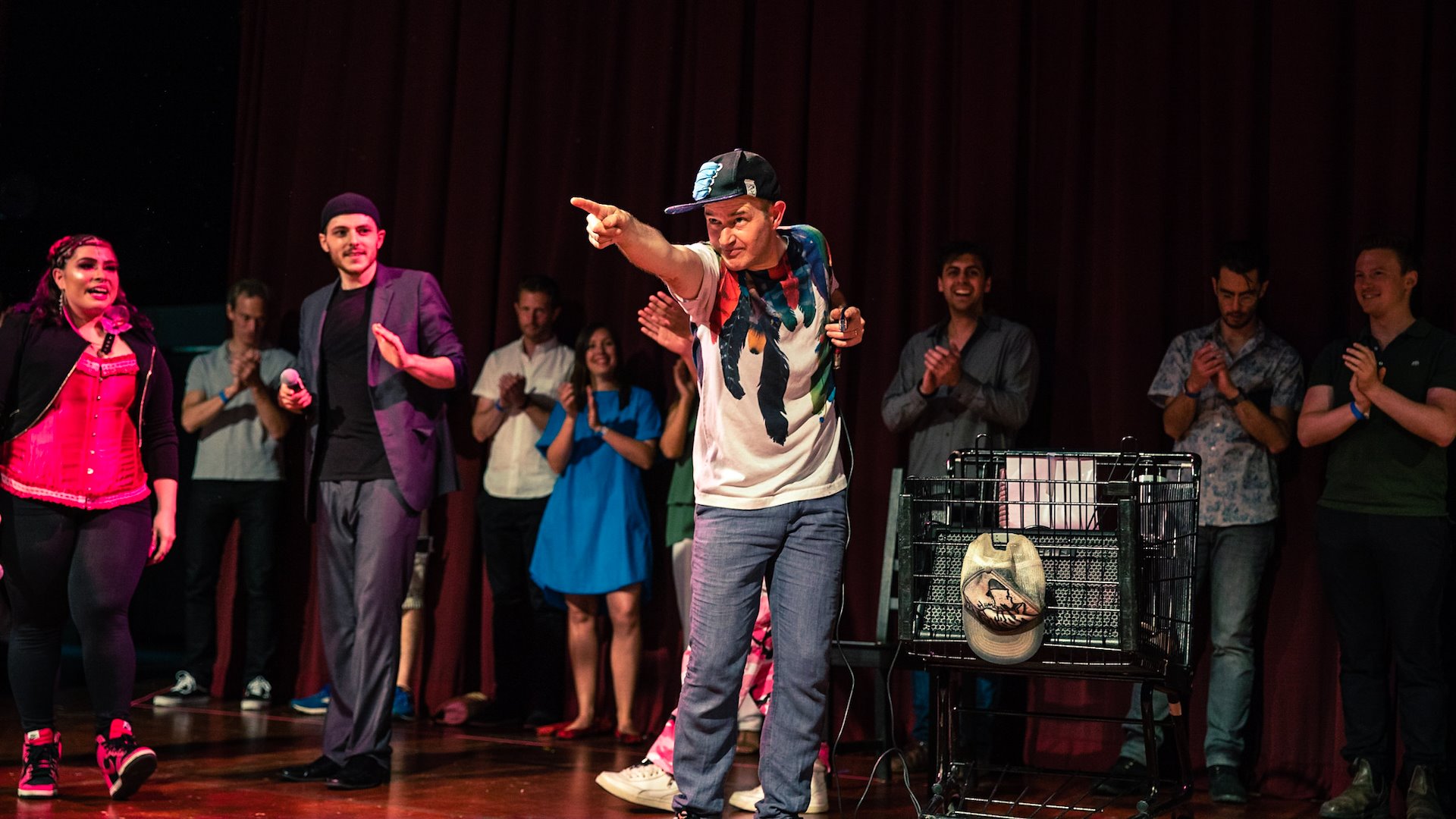 Beatboxer Yuri invites the crowd to celebrate Rosina's freedom with a dance party!
See the complete archival video of THE ROSINA PROJECT at https://youtu.be/--VqjCqDgmY.