sweeney todd [sondheim]
[10/2008]
music director | IAN WEINBERGER
choreographer | NATALJA AICARDI
scenic designer | ROBERT SHOQUIST
costume designer | IZUMI INABA
lighting designer | LEE FISKNESS
sound designer | JOSH HORVATH
photographer | LEE FISKNESS
contemporary full-length opera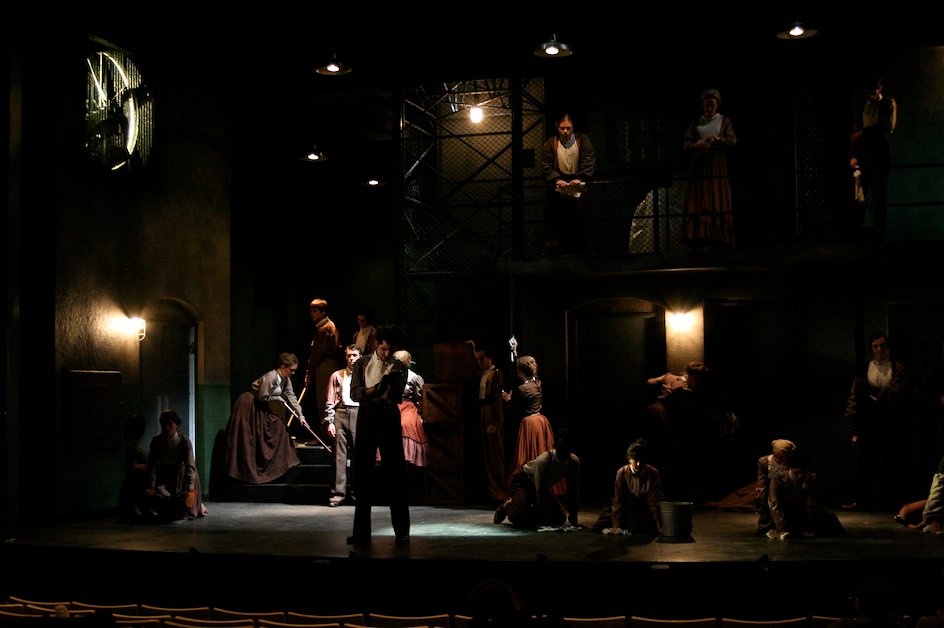 The story takes place in an abandoned warehouse, where the ensemble use found objects to tell Sweeney's tale...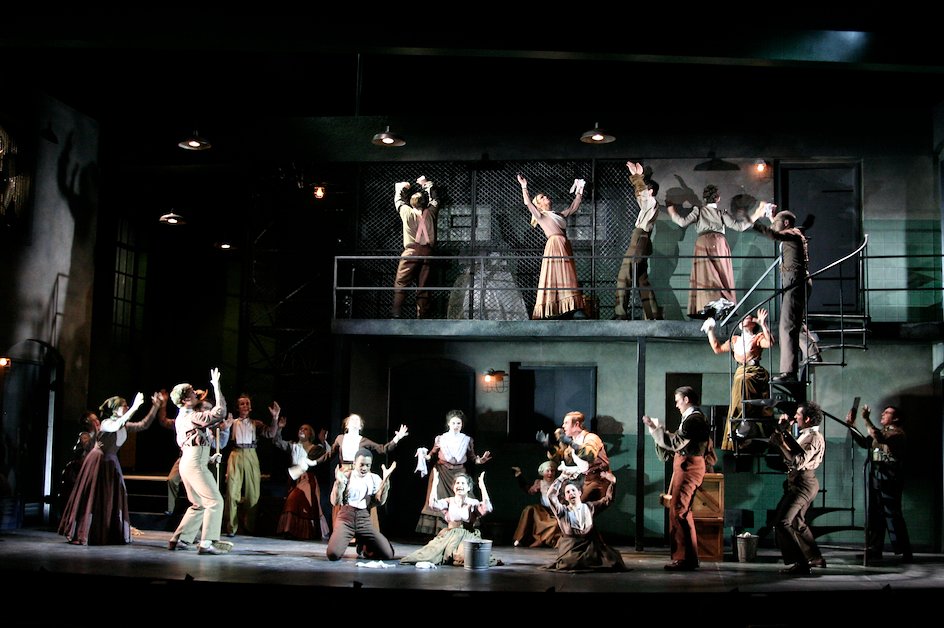 ...and perform a ritual dance to conjure up Sweeney's spirit.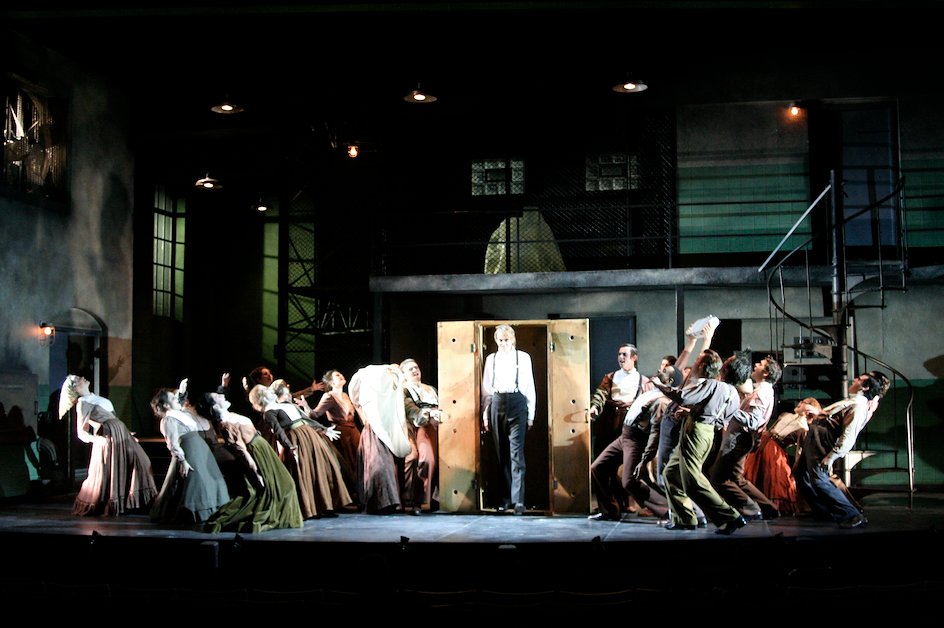 Those obsessed with Sweeney Todd (Eric Dean Wilson) shout an invocation and release him from his container.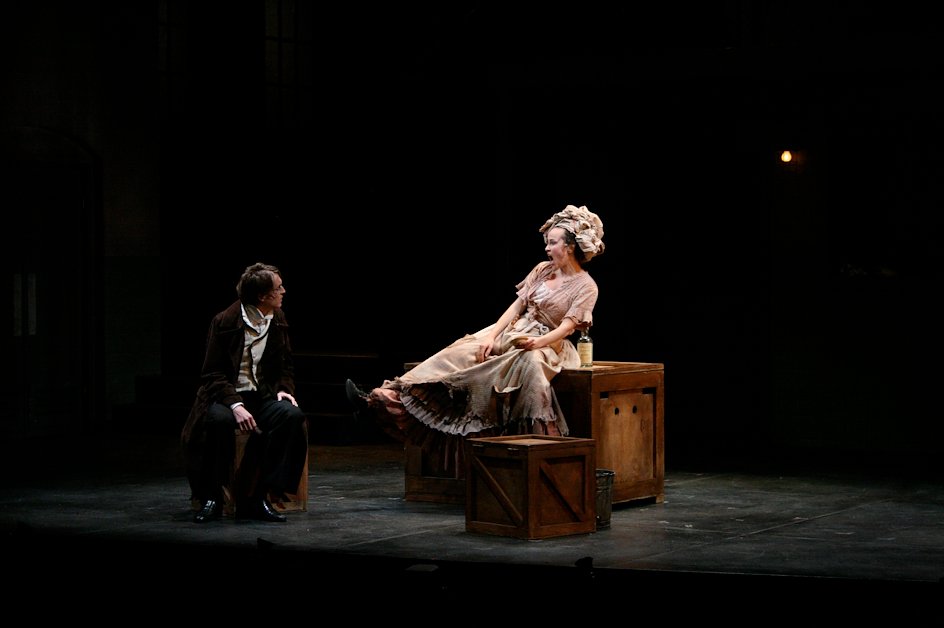 Mrs. Lovett (Laura Huizenga) admits to Sweeney that she makes 'The Worst Pies in London'.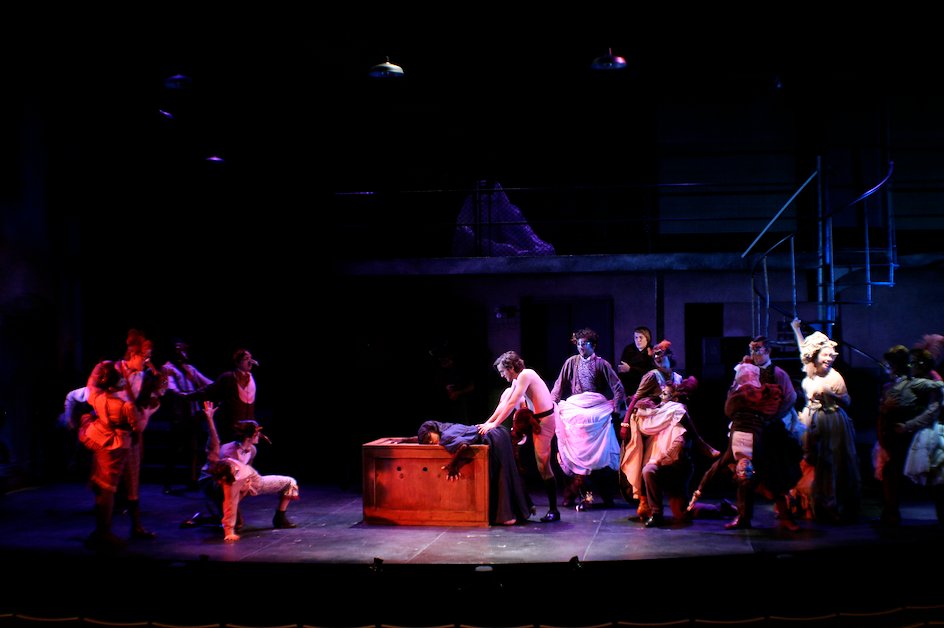 Sweeney's wife Lucy is raped by Judge Turpin (Matt Edmonds) in an animalistic orgy.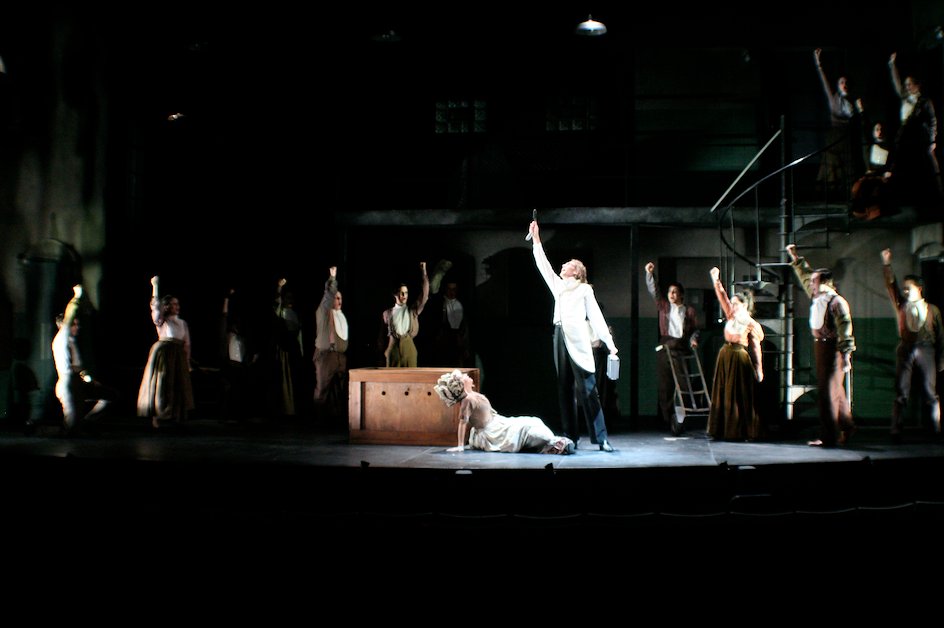 Encouraged by Mrs. Lovett, Sweeney sings to his razors, 'His Friends', as the ensemble celebrate with him.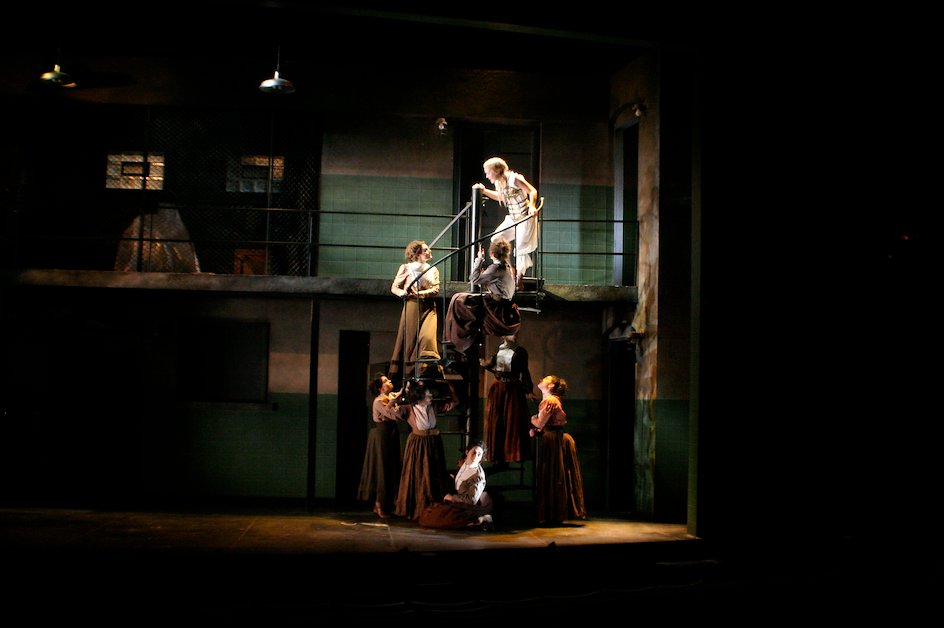 Johanna (Emma Rosenthal) imagines other women to be as trapped as she in 'Green Finch and Linnet Bird'.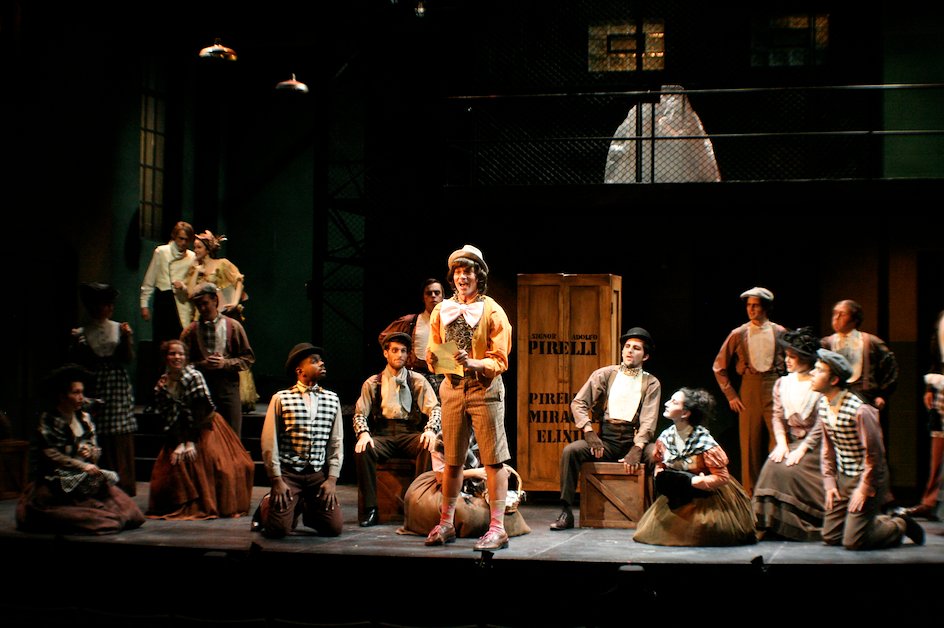 Tobias (Will Skrip) hawks his master's 'Miracle Elixir'...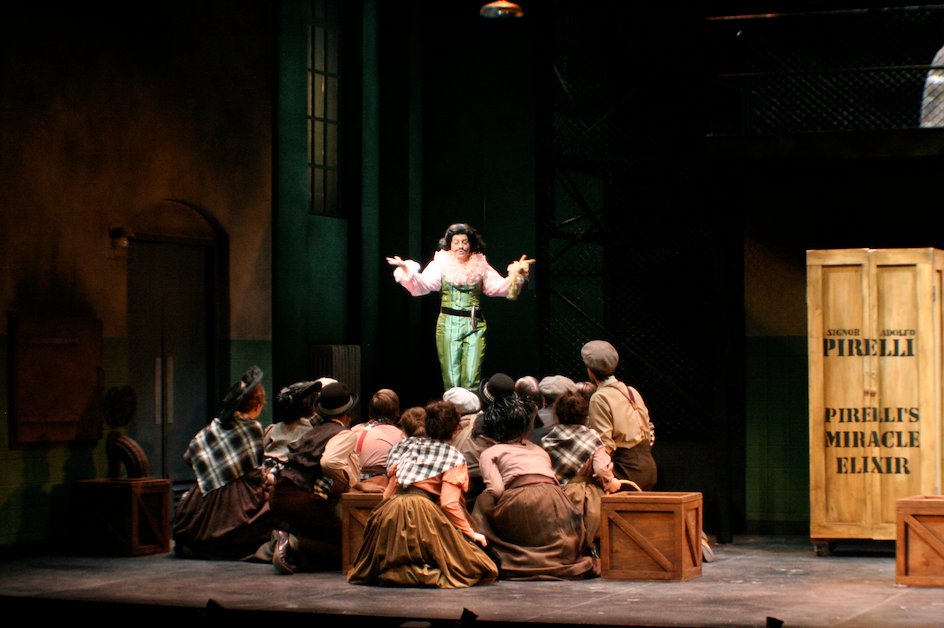 ...while Pirelli (Katherine Docimo) amazes the ensemble with her verbal wit.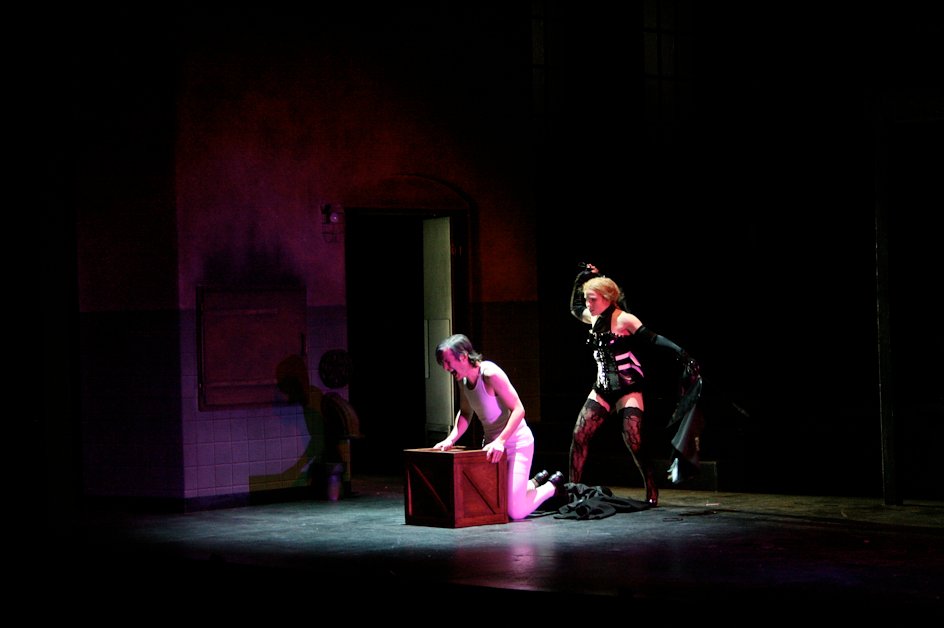 The Judge fantasizes about Johanna as a dominatrix.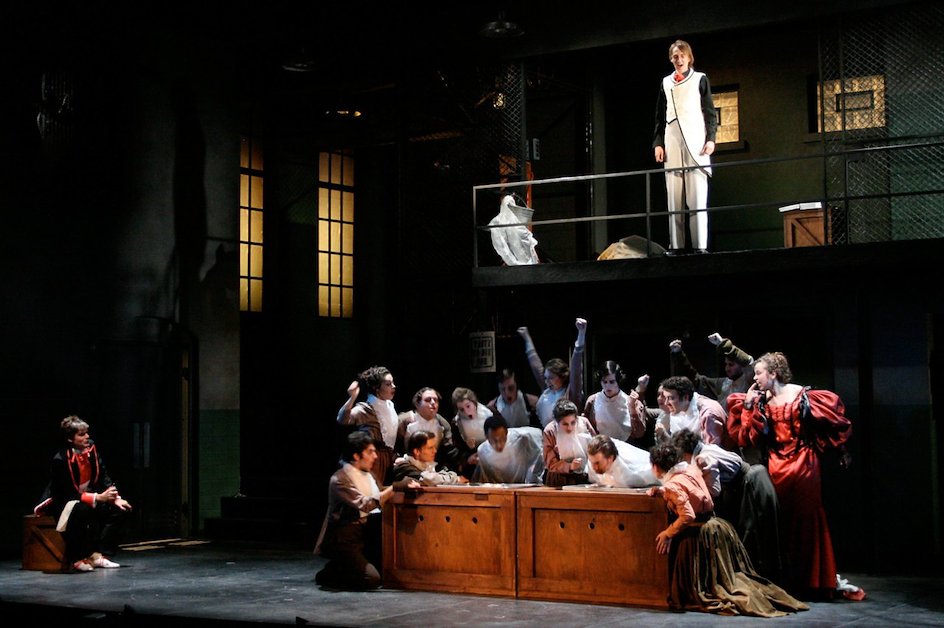 Mrs. Lovett's products, with new ingredients, become worthy of a pie-eating contest.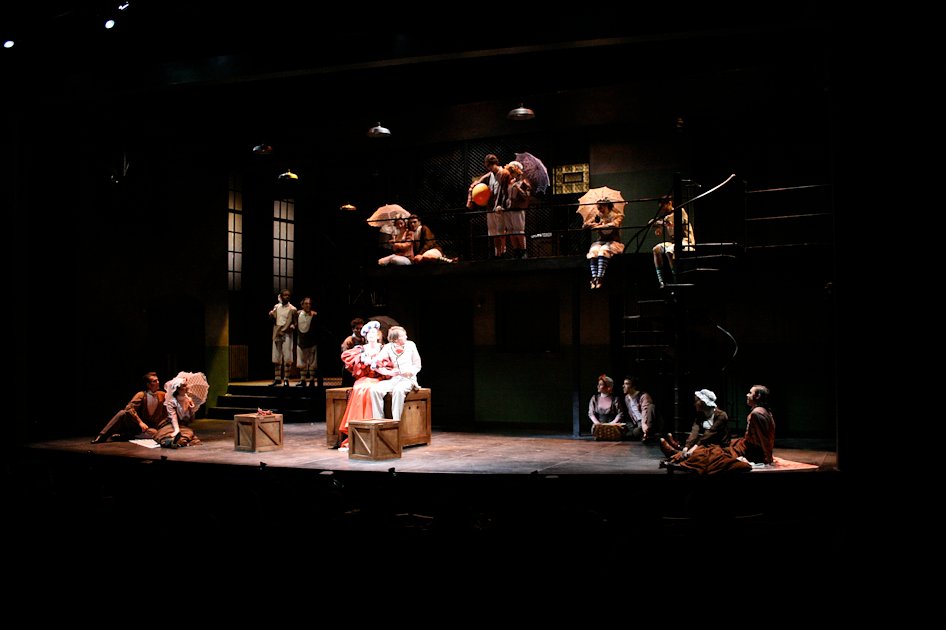 Mrs. Lovett's fantasy 'By the Sea' becomes real.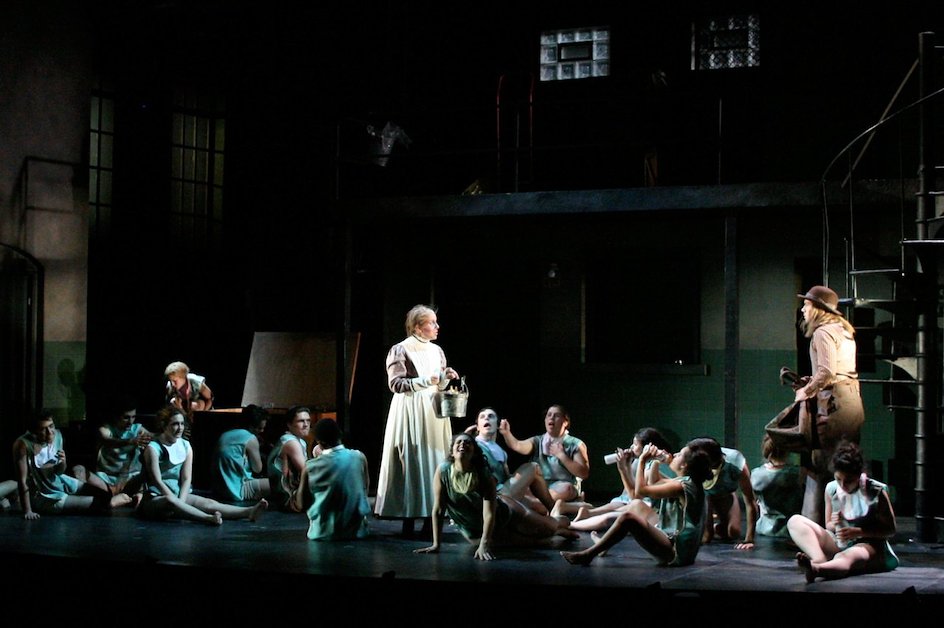 Anthony (Steve McQuown) invades Mrs. Fogg's (Katherine Docimo) Madhouse in order to rescue Johanna.
Sweeney kills the Beggar Woman (Maggie Donnelly) in his barbershop, using a dolly and an freight elevator as his chair.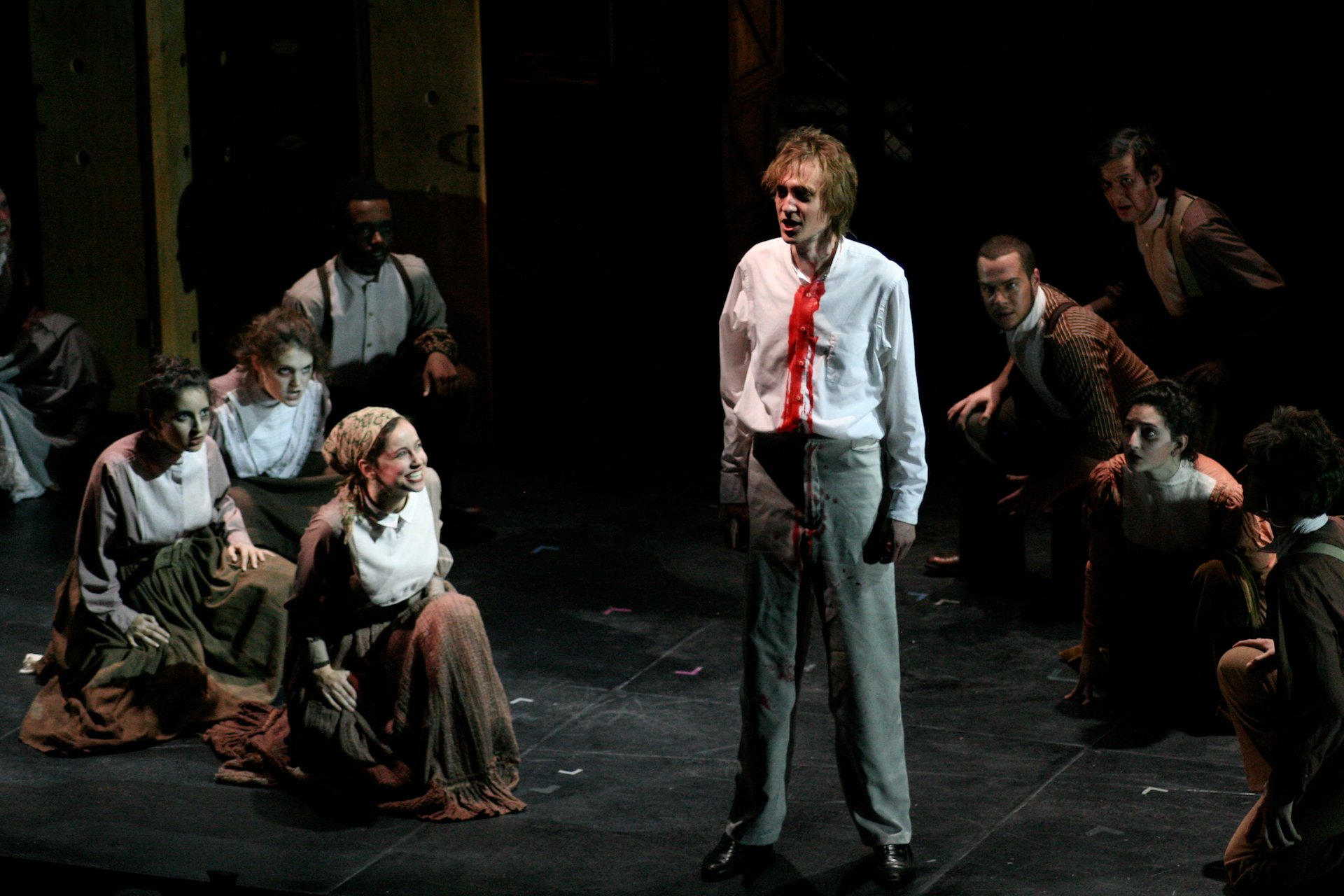 Sweeney comes back to life for the opera's finale.